The Road to E 911 Dispatch..
Rejoining my First Responders..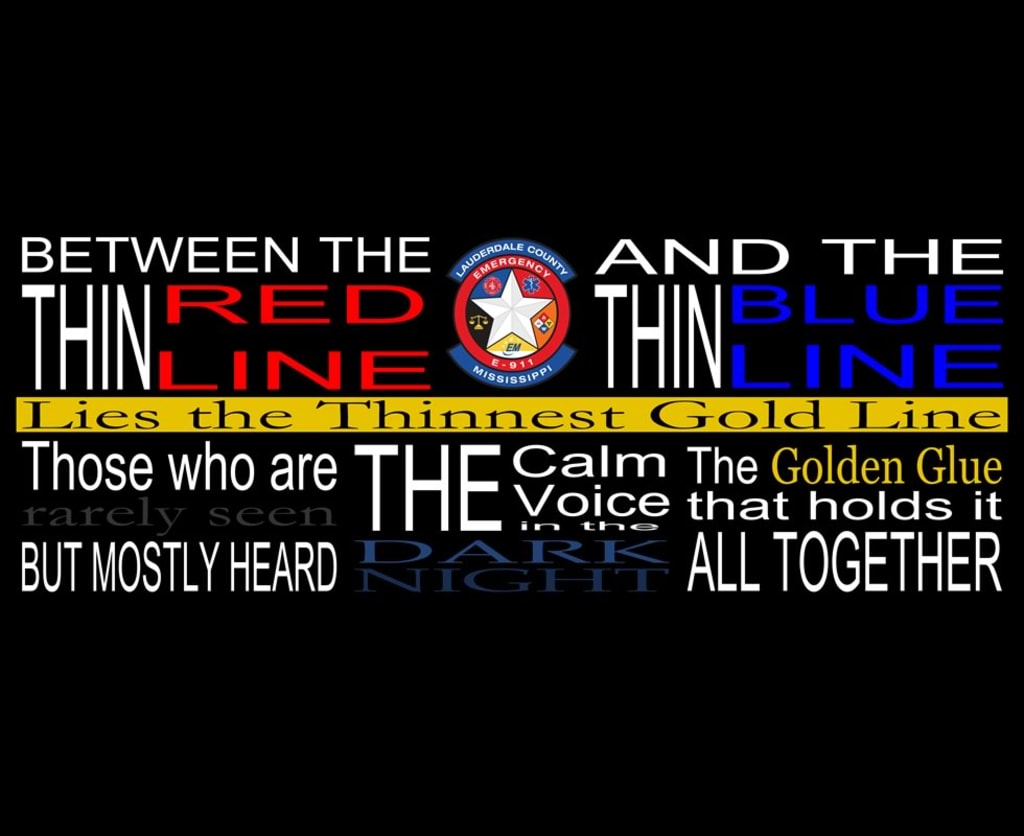 In 2012 I resigned after almost 8 years as a Juvenile Probation Officer in Pima County. It broke my heart to turn in my badge and kevlar. I still remember turning it in a month before I left, and going back to my office with tears in my eyes. I loved my coworkers, my job but it was something I had to do for me. I will never forget Teri Franco's words "You need to go to law school."
For almost 8 years, I was law enforcement by the Arizona Revised Statute. I was one of over 200 officers who had a single dispatcher which was mostly- Manny Flores. Manny was always calm, cool collected and in charge, occasionally irritated when the Surveillance Officers would pull an antic like letting "Who let the Dog's Out" play across open radio space (sorry, but I remember laughing after a long day in the field in the court parking lot, sitting in one of Toyota Prius'), but I never doubted for a second that even if I didn't have physical back up, I had Manny. He never went home with one of us missing in the field, he never lost any of us, and he knew who belonged to what call sign. (To Manny, Bravo 176 salutes you.) I would stop by his office to turn in my geocodes once a week, and truly be in awe he put up with us all. He was my lifeline, because we were all solo units. He managed to know where each of us was, our call signs .. and who was who and he always had our back, and I mean always. Miss a call on the radio, he was there until you 10-4ed, have a flag on a house, you never had to worry someone wasn't looking for you. An officer down call accidentally going out across the airwaves during a Train the Trainer session- he made sure I was okay because mine was the closet call sign 10-8ed. Out of range from our in line of sight radios and he was there by cell phone. He got us through every day shifts and a horrible incident that changed Juvenile Court..
Many, many hours were spent driving out to my supervision area with my car radio on Channel One, the radio playing and my portable on Channel Two ( Just an FYI - when y'all told someone to "go to Two" - we all went to two..because bored).
I had never considered going into E911 dispatch before a year ago. I had been a Juvenile Probation officer and on track for law school where I wanted to be a public employee lawyer at the University of Alabama (Eric seriously yes I want to be a lawyer..and I choose Alabama because of you) or a Master's of counseling where I wanted to do trauma counseling in First Responders. Then while studying for my LSAT last year, and missing my professional world I thought what a good way to be able to be there for my First Responder family. That came from seeing the way Hall County Fire managed to work as a family and how much I wanted to be there for the people who had made my life a little better when no one had. They inspired Carebear 10 code..
My first two research books were stolen by officers with the Savannah PD and Christopher Dotson with the Pooler PD which have never been returned, along with everything else they took, because no one in their agencies will return anything they illegally seized without any legal right or open case, sadly making their officers a criminal enterprise that Chatham County DA-Shara Jones refuses to even acknowledge though she will help ruin careers of officers who did far less than what has been done to me.
You might be able to outrun a squad car but you can not out run a E911 dispatcher. The idea seems cute but it really is a an Organizational Psychology project that I had been considering using for a doctoral thesis and for my law school admissions essay about how to make systems function better together. It was about making sure the community was safe, creating solutions to problems and making agencies and systems work for their people as well as the community it serves. It was developed based on the people I knew that had always been there when I needed them and I was prevented from getting to and then ignored by. It's hard to base something so amazing on good people who simply turned out after years of friendship and support to be like the people that I needed protection from and still do, just as it has been hard because my dream university for law school, everyone of it's lawyers turned on me from Mayors to DA's across the state of Georgia. The ultimate goal for Carebear is to establish a 501 (3) (c) designed to teach Carebear theory to their employees, and provide grant funding for those agencies to upgrade their equipment, training and staff so that they could be on par with agencies who despite having tons of resources are a dishonor to those that have been lost in the line of duty. An off shoot of my personal small business, that was also destroyed. It was about teaching public servants to serve their communites with honor and integrity, not just a heavy hand of abuse that has a real human impact. It involves not just local systems but state and Federal ones.
No one ever asks about Carebear Theory, which is not about utopia because that is impossible, but about making systems functional, effective, efficient and human centered while maintaining a balance of law and order. With great authority comes great responsibility..with credentials come a duty to prevent crime, not commit it, to be a model for others and to teach others what we know so that it can be used to better protect the the all and not the some. It is not about the populous governing the the government, but integrating little things that make an agency a Care Bear model agency.
So I journey towards a 911 Dispatch exam, so I can protect the ones who need their lifeline, who are the heroes that the world needs.
My friend, Christopher Hoyer's book When that Day Comes..Training for the Fight, in the first few pages tells you how much he loved his dispatchers, and bless them, because as Chris' friend, I can tell you every word he says about them having to wrangle him is the truth. He was a great cop, is an amazing friend, but I can tell you if I was on the other side of that mike, I would have uttered the same phrase "Christopher..." in the the way I am sure they said it. I am huge fan of the book, and he didn't pay me to mention it, it just is about reality..and to those wonderful dispatchers with Phoenix Pd- I love him just like I am sure you all do..and yes he is a handful, but a very good man. He has been an amazing support system, wrote me a beautiful letter for law school and inspires me to be the dispatcher for all of my officers and First Responders that they were for him. Without them, I am sure there is a good chance I wouldn't have this amazing friend. Thank you, because by saving his ass..you helped him save me everyday. To you all, David Glasser is never forgotten. Not one single day goes by that I don't say out loud, "David I am going to need you to watch over both of us. I have his 6, and I know he has mine..but we both need a guardian angel up there."
To Kristen, I am not sure if Chis sent you the email I sent for you, but please know this.. you have so much family. David did not lose his life in vain, he simply became a guardian angel to whole lot of people. #8144 will always be the standard of an officer, he is never forgotten, and never gone, at least to me he is always just a prayer out loud, that often moves me to tears. We were blue family, even if I didn't know David- we served in the same state and that makes us family..not to mention Chris- who we all have to watch over because he is a handful. I have come to know David through Chris, his life, his career and the family that was only 90 minutes away.
I encourage my readers to check out The David Glasser Foundation at https://davidglasserfoundation.org/.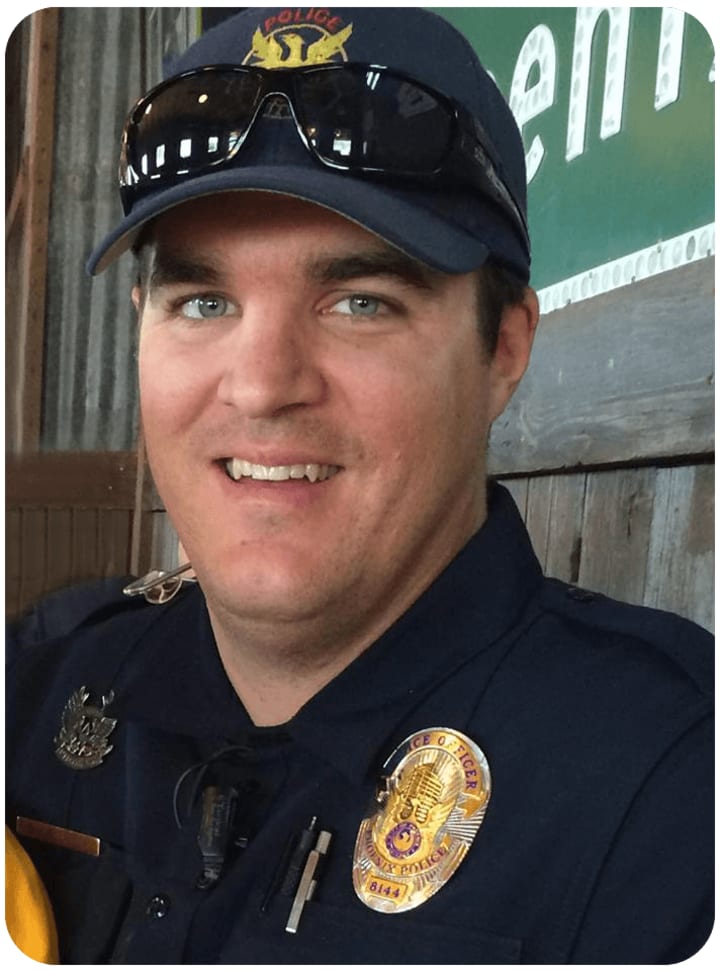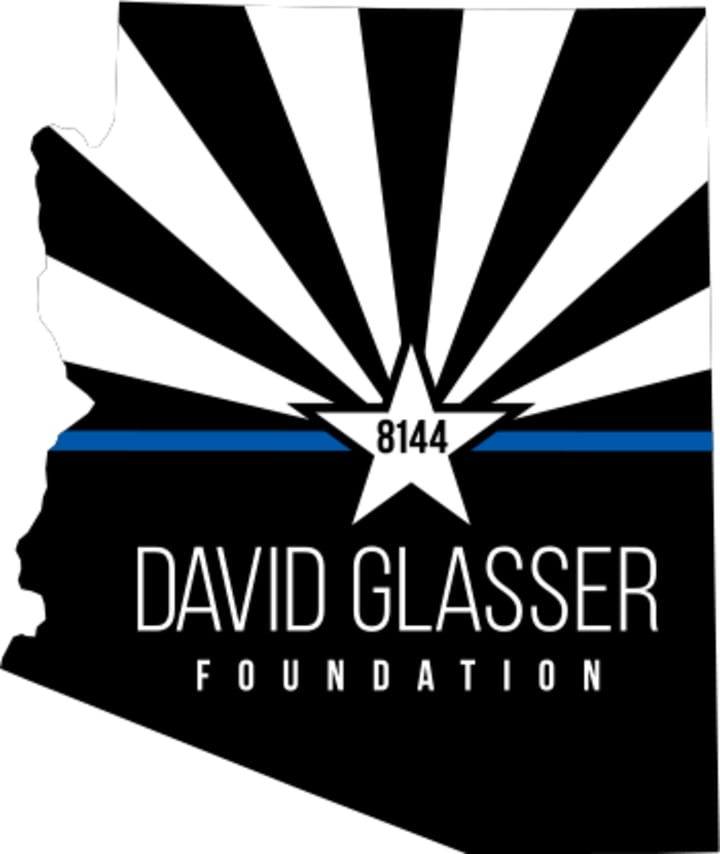 Less than a week away, nerves have set in a bit, but I know at least I have people who I can trust, a wonderful dispatcher, Sherri who was an amazing friend on Twitter, an ADA , the aunt of one of one of my favorite coworkers, and a friend on the county PD. I have been through more hell than anyone should ever had to go through, so if I can put that experience to good use, it is my duty. There is no explanation for what I have been put through, no excuse for no one looking into every crime in the OCGA being committed against me to cover up domestic violence and departments of officers being allowed to hurt someone with not even an IA investigation, and no one listening or caring it happened. It happened, it shouldn't have, and it didn't make me stronger. I was already strong enough, I was already enough, and you can never unvictimize someone. I just know someone has to be there for those officers, EMS and Fire, and the those people when they are being hurt and no one will help because they are not all the Pooler PD. They are the Richmond County Sheriff's Department, they are the Hall County Sheriff's Department, they are the Chamblee PD- not Brookhaven that continues to cover up mu sexual assault that happened protecting their rights as public employees.
Last year, I was trying to get ahold of a friend of mine, David Shane Allen with Nagg's Head PD in North Carolina. I needed my friend. I still do. I called his PD and they quickly told me what department he had moved to. I called that PD and as quickly as they could find him they did. I was in tears, dealing with being sexually assaulted, sexually battered, having everything taken from me by the police department my ex boyfriend belongs to, who still has threatened my life and they don't care while trying to figure out how to protect the lives of my ex boyfriend, a Dalton Pd Officer and his children when he wouldn't protect me, how to protect a Sheriff in Bulloch County from death threats against him, his department and the Statesboro PD, having to deal with threats to my life no one cares about, and not having anyone listen from the FBI, to an AUSA Karl Knoche, to even the Attorney General Chris Carr. No one has listened including the Ga Gang Investigators Association. The very people who I was raped protecting, while being attacked by law enforcement, told to go to the press when they don't care enough to even return a phone call to take a statement or any information about where the evidence is, or people who could give them the probable cause they already have, while being libeled in a police report by the responding officers, told to kill myself by strangers, and that God wanted me raped. To be followed by threats of being personal sued by an Assistant Chatham County Attorney for daring to write down what she did, having law enforcement ignore everything I own being taken from me by law enforcement illegally, or by a former roommate, who continues to stalk me online and they won't investigate, despite the her telling me I deserved to be raped and stealing everything I had in my entire life while emailing me with threats about investigating me because Chatham County PD wouldn't take report and when they did let her get avoid charges because they were too lazy, including their Chief, to do anything, including return an email.
So having to tell a stranger you need to talk to your friend because of something so horrible, was not a fun thing to do, but I needed him, and they found him. For two hours, he listened to me cry, and tried to reassure me I wasn't in the wrong, that it wasn't okay, and I didn't deserve what had been done to me. He couldn't fix it, he couldn't stop it but he cared like the friend I had known him to be for years. An email of gratitude was sent to the Police Chief for that dispatcher. She doesn't know me, couldn't do anything to send someone to me in Georgia, but she got me to my friend. My friend who was always trying to get me to move to North Carolina and be a police officer. She simply was my life line, to someone I needed.
If you want to talk about how dispatchers change lives..she did. She gave me someone I knew, someone I trusted, and someone who knew me. She reassured me that I wasn't alone. That woman I will never forget. When you go that extra mile you might just be the person who saves someone's life. She couldn't do anything but track down my friend, and that is what saved me that day. Not all angels wear badges, some have microphones.
However, who saves them? Each other. There was a time not so long ago dispatchers were not considered First Responders- but if you think about it, before there are boots on the ground or sirens in the distance, there is a dispatcher. You want to talk about angels with the patience of saints- dispatchers. The are dealing with the calls from "What time is it?" to calls from friends like me who had been trying to get a hold of her friend for literally over a year. (Not negating David Shane in any way, because there many times over the years that I was calling him directly when my Iphone hadn't been taken, and conversations about gummy bear lights and his kids getting into their father's Itunes.) However, we have to think about what these dispatchers deal with in any given shift. One of my LinkedIn contacts made a post about going into dispatch and wanting to tear out his hair after 30 minutes, (Sorry Eric) , a seasoned Sheriff Deputy with years on the force. So if the first in person responders are overwhelmed, think about what these men and women do every day. They are the lifeline to officers, firefighters, EMS - including the Christopher Hoyers they know and love, the ones getting the brunt of angry citizens calling about something most people would simply roll their eyes at, and the calls about drowning children and every other nightmare you can imagine. They aren't sitting there reading People magazine and eating cotton candy. They are there when there is no one else to call, when you are at your worst, when you are at your most vulnerable. The are simply every First Responder job lumped into one. Remember these heroes and to the First Responders..remember your dispatchers. They love you or they wouldn't be there. When they talk, listen. When they worry about you..respond. Bring them a cup of coffee, a box of doughnuts..give them a hug and say thank you..they need to hear it. Just like you do, they need you to be there for them so they can be there for you. Each of us have a calling, each of us have reason we were put on this earth. Dispatchers are there to make sure there is someone coming, that there is someone to keep us from being hurt, and to keep the angels with badges and turnout gear going in the right direction. Even Police officers, Firefighters and Ems need heroes..and that is the Dispatchers.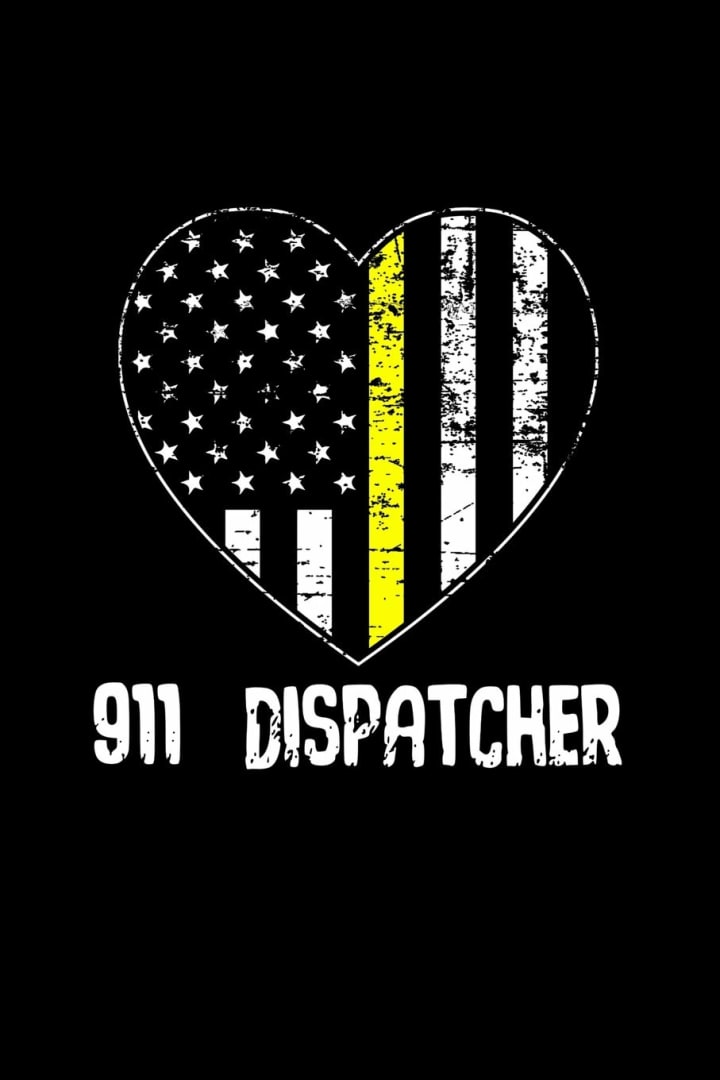 humanity
About the author
@UnicornCarebear Cash App
@UnicornLegal Buy me coffee
"Justice delayed, is justice denied" "Injustice anywhere is a threat to justice everywhere."
Tattooed, Employed and has a Psych degree..Always on the look out for a group of Avengers.
Reader insights
Be the first to share your insights about this piece.
Add your insights