The Period When Kilts Were Illegal in UK
UKkil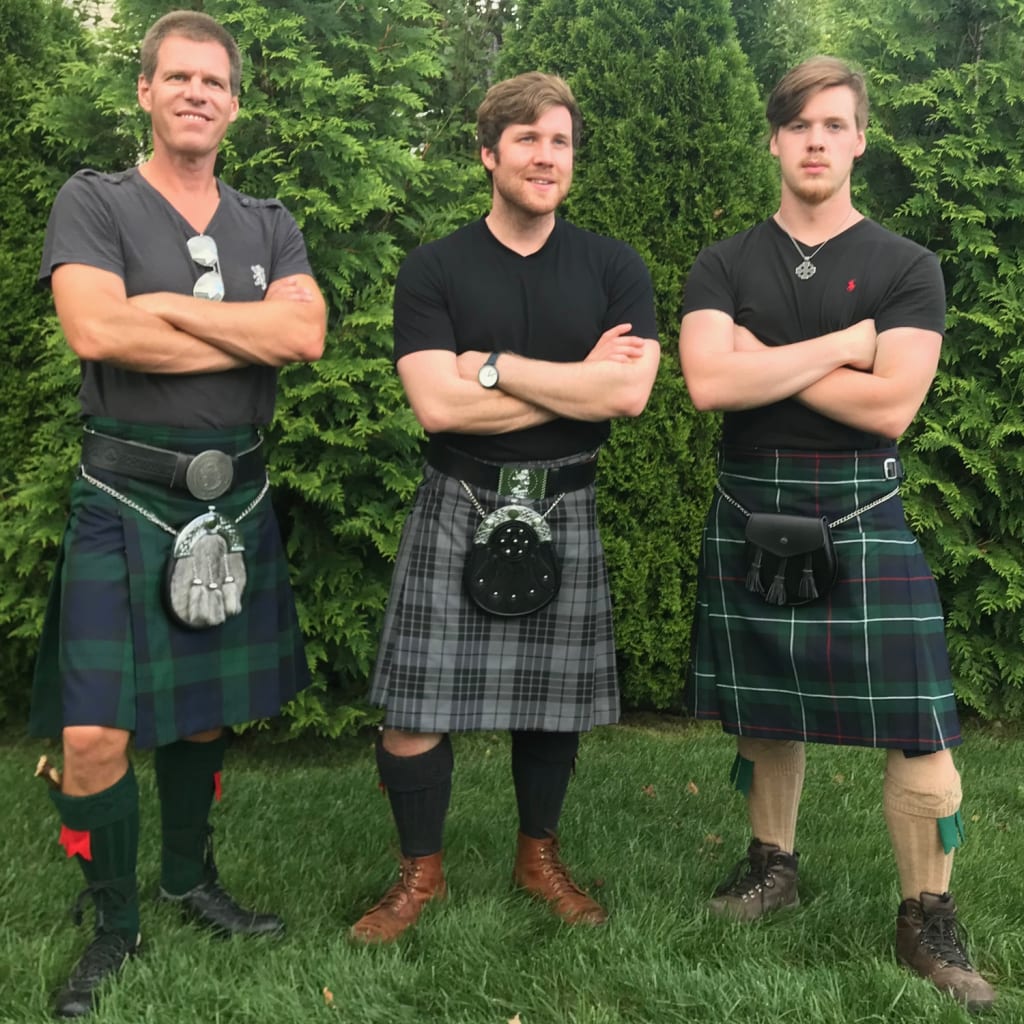 Kilts have evolved from being used to cover the body to become a uniform for Scots and non-Scots alike. The kilt's capacity to stay unique while adapting to fit each generation is the basis for its outstanding success and recognition. In the past, however, this was not the case with kilts.
During the Bloodless Revolution, often known as the Glorious Revolution of 1688, Britain's sole Catholic King was thrown out of the palace. It was referred to as the country's "transition to parliamentary democracy." The kilts for sale ban that followed a few decades later, on the other hand, received little attention.
At the same time, King James II welcomed his first child, a son, into the world. That was bad news for England's parliament since the King was a Roman Catholic, unpopular in the region, and the freshly born son meant ancestry for the house's leaders. As a result, they had to put a stop to it. They deposed King James from his throne right away, and they gave it to Mary, his rebellious daughter, and William, her husband.
Countless people battled and died for almost 60 years to bring their leader back. It was known that these people were Jacobites, and their goal was simple: return the crown to their commander, "King James II"! The majority of the members in this group were Scots. Their tartan kilts were usually worn to battle by these Jacobites.
It became well-known as a great war suit after that conflict. It quickly rose to prominence as a symbol of Scottish kilt ancestry. The Jacobite fight has been going on for almost 60 years! But they lost in the end, and England quickly enacted legislation prohibiting the wearing of kilts or tartan cloth.
official public announcement that explains the law in the precise words they used:
That no man or boy inside that part of Britain known as Scotland, other than those employed as Officers and Soldiers in His Majesty's Forces, shall, on any legal justification, wear or put on the clothes commonly known as Highland clothes.
If anybody failed to take the law seriously, they faced strict punishments such as six months in prison without bail or being sent across the seas and staying outside the United Kingdom for seven years. People began to obey the law, which resulted in banning all tartan and kilts in the United Kingdom. The government hoped that people would stop wearing kilts and tartans by following the legislation. Nonetheless, kilts became famous as a way for individuals to display their affection for their motherland. When demonstrating, the protestors also wore kilts.
The kilt prohibition was ultimately lifted in 1782 when the British authorities saw no need to be concerned about other Scottish kilt rebel groups. The prohibition lasted 35 years.
Where can you get traditional Scottish kilts?
UKKilt is the place to go if you're looking for high-quality traditional Scottish kilt. We provide a variety of low-cost, customizable options perfect for any kilt. For more information, please visit our website or contact us immediately.
Because of our Customer Service and responses, UK kilt is an efficient and professional brand. Finally, but certainly not least! Safety! This place is always safe and secure for shopping. There is also a way for you if you are stuck. Open your web browser and look for your preferred Scottish kilt at a discount on the internet. You will undoubtedly find us to have the best kilts for sale in good quality and style.
So, there you have it: "The Period When Kilts Were Illegal." Please share this post with your friends if you enjoyed it. If you have any questions or want to contribute something, please do so in the comments box below.
Reference:
https://kilts-jacketforsale.blogspot.com/2022/04/the-period-when-kilts-were-illegal-in-uk.html
Reader insights
Be the first to share your insights about this piece.
Add your insights