The Magnificent Writer Roxane Gay's Writer's Toolbox
How to make yourself be heard with a bit of structure and a few feelings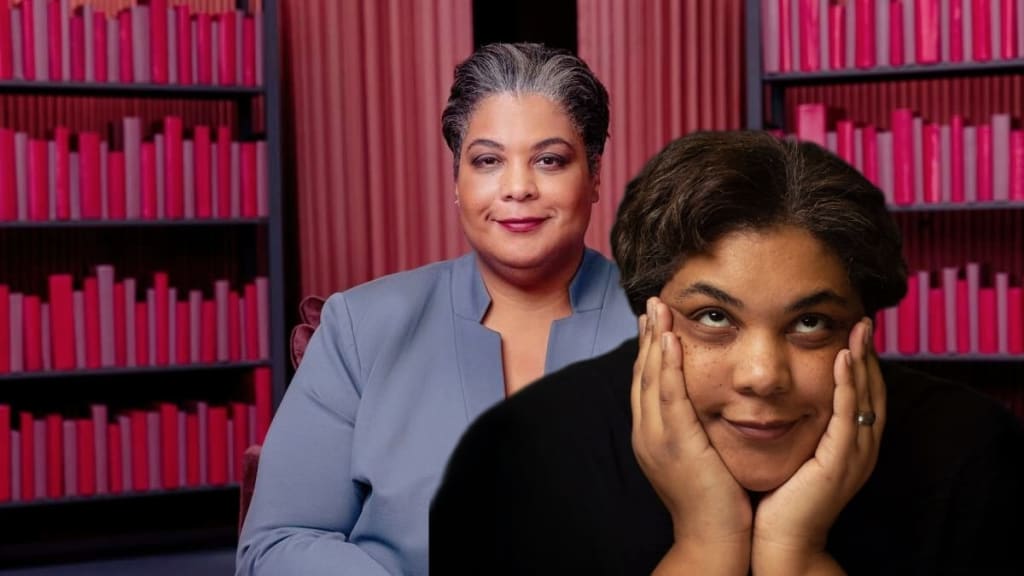 Collage by author
If you're like me, you're constantly curious to hear what successful and great authors have to say about writing or what they can teach you about it. This is how I first learnt about Roxane Gay's notion of a writer's toolbox, or how to approach a writing task.
After all, we're writers (or aren't if you're here just for the sake of curiosity), and writers want to write. I believe talented writers will want to write good writing.
Roxane Gay's Masterclass gave me the information I'll give below, as well as a lot more. Below, I'll summarise some of the teachings from one of my favourite classes.
Where do I begin? Oh! Of course, from the start.
Concerning Opening Lines
There are no guidelines for a great beginning line or paragraph. You, on the other hand, know a dreadful one! How? It doesn't make you want to keep reading.
According to Gay, readers' attention spans aren't dwindling; rather, we're becoming less tolerant of lousy writing. As writers, we compete with a lot, a lot, of excellent work out there, not with Instagram and TikTok. That is why we require good introductory phrases to encourage people to continue reading.
Based on your experience or trial and error, you'll know when the opportunity is ideal. It will stick with you, and it will also give you an idea of where to start your piece.
An important tool? Humour!
When writing about significant and difficult themes like societal transformation, Roxane Gay believes that a little humour might help. The spoon of sugar is what helps the sour tablet to go down easier. Humour is that spoonful of sugar.
What we all want to do as humans is to laugh and feel good, which is at the heart of the notion of humour.
Sometimes, using humour can also disarm certain readers, such as stating, "I am not here to criticise you, but to suggest we need to do something about the world". I can see how this might be effective.
Repetition
Repetition, repetition, repetition. Repetition can help to emphasise a message, especially if the topic is critical. However, it is possible to have too much of a good thing.
How many times should you repeat an idea in a single essay or over several?
It's good if it feels new every time. If the reader begins to exclaim, "Oh, this again!" it's time to make a change.
Rhetoric as a System Tool
You should carefully choose your words and present your points in a way that best complements your message in terms of style, tone, and sequencing.
Rhetoric is the ancient skill of persuading others via language. If you use it appropriately, your audience will understand and be moved by what you're saying.
The three points of the Rhetorical Triangle relate to the three classic appeals you should consider while communicating:
1. Ethos: establishing your reputation and authority in order to get trust (Writer).
2. Pathos: eliciting emotion in your audience by appealing to their beliefs and interests (Audience).
3. Logos: Using well-constructed and properly expressed concepts to appeal to the intelligence of your audience (Context).
Titles as a Tool
There is no such thing as the ideal title for a piece. In truth, a large number of titles may be eligible. So, how do you choose and when do you choose?
Roxane Gay claims that while she sometimes has a title in mind at the start or middle of the writing process, she typically comes up with the right one near the conclusion.
She may, for example, take a hot phrase from the work and use it as the title. Other times, the title refers to what has been stated rather than what has been written. The message that must be conveyed.
Conclusion
To recap, here's what I've learned from the great Roxane Gay about the writer's toolbox:
It's crucial to have a good opening line
Humour can better even the most sensitive of topics
Repetition is good, just don't overdo it
The Rhetoric framework can offer structure to writers
Titles are important and sometimes should convey more of the message than what's written in a piece.
If you want to learn more about Roxane Gay's teachings, you can find her lessons on Masterclass. Here is my referral link for 7 days free:
https://www.masterclass.com/s/3b6dbfed
Note, if you decide to use it and keep Masterclass I will not gain from it economically. I am really just a great fan of the site.
how to
About the author
Reader insights
Nice work
Very well written. Keep up the good work!
Top insights
Easy to read and follow

Well-structured & engaging content

Eye opening

Niche topic & fresh perspectives
Add your insights