The definition and importance of off-page SEO
Are you having a challenge in getting a good ranking on Google despite your relentless hard work and effort into your content? Maybe your off-page SEO could be the reason or even the lack of it. SEO can either be off-page SEO or On-page SEO.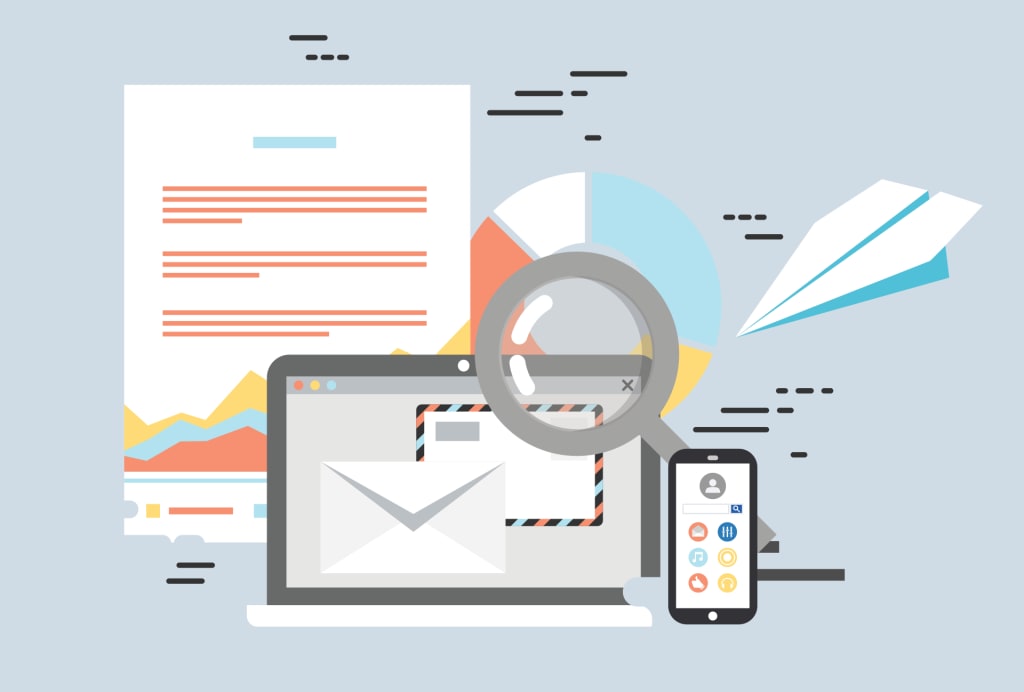 Definition
It involves all the efforts you take to improve the search engine rankings of your website from outside. Let's figure it out with writerformypaper.com experts.
Difference between off-page and on-page SEO
On-page search engine optimization is when you have absolute and complete control over something, while you rarely have control for off-page SEO. For instance, if I ask someone to give me a link, then that is off-page SEO. But, if I modify my page through image optimization, we refer that to as on-page SEO.
Importance of Off-page SEO
Search engines typically use several off-page factors to decide on where to rank the page. Links are good examples of these elements, which means you cannot classify a site using its contents alone.
Link-related off-page factors
One of the critical elements of off-page SEO is backlinks. It is because engines such a Google search uses an algorithm called PageRank. The Algorithm checks the quality and quantity of backlinks leading to websites. Here are some of the link-related off-page factors.
1) Number of referring domains
The number of links from referring domains (unique websites) will increase the organic traffic to your site in addition to better ranking. Please note that you do not have to build a lot of backlinks for better ranking, but instead direct them to the pages you wish to rank.
2) Link authority
You can create several links, but their quality will differentiate them—PageRank work mainly by looking at the quality of a page link. If a linking page has high authority, it will pass equivalent power to the pages it links. There exist PageRank platforms that use similar metrics to the decommissioned Google public PageRank in which you can use to rank your links and pages. Such include the Ahrefs' URL Rating.
The UR will use a scale of 0 to 100 to measure your target link profile. It helps in judging the authority and quality of your linking page when searching for backlink opportunities.
3) Nofollow vs. dofollow
Google does not forward PageRank between nofollow links. It, however, prioritizes developing followed links. Most web links have dofollow, while other webpages such as Forbes do not follow most of its outgoing links. It is advisable that you "dofollow" the outbound link of those links that you are pursuing or building. Google chrome has a nofollow extension that you can install on your browser to help you to track the nofollow links on a particular page.
4) Anchor text
These are the clickable phrases of words that lead you to a specific website. Assimilating backlinks with anchor text concerning the content of your website will most likely influence your site's ranking.
5) Relevance
Backlinks work like votes. If there is a site linking to yours, it is vouching for your site's quality business on content. However, the linking sites do not have equal weight in terms of votes. Remember, from the authority section; a website will only pass over the authority it has. So, for your site to gain relevance, it should have some authoritative links. The linking sites should also have contents within your domain. For instance, if you have a food blog, your website will be more relevant to its links from catering companies and restaurants than financial blog links.
6) Traffic
Links from sites with more traffic have more authority as compare to website links with less organic traffic. However, this does not mean that the links will little organic traffic, have no value. They might be relevant to your site, thus having some level of authority. As you prioritize website links with high organic traffic, also consider their relevance.
Off-page factors that are non-link-related
Off-page SEO refers to doing anything to enhance your website's ratings from the outside. Links are the main elements that play a significant role in boosting ranking. However, there are other different factors to consider, as well. Below are some factors outside links that apply in off-page SEO.
1) NAP Citations
They are citations about your business that takes place online, which show business name and contact details. NAP is an abbreviation for Name, Address, and Phone. It means that your citation will depend on your available information, such as the NAP. An option is to use dedicated tools such as the Link-Intersect tool or Whitepark to find the NAP citations.
2) Brand mentions
Some of the things you can do to increase brand mention include going viral, doing blogger outreach, doing podcasts, writing guest posts.
3) Google my business
It is a business profile platform from Google that is free. These profiles are the ones that rank the results you usually see when you search on Google.
4) Reviews
Genuine and positive reviews on your business profile are likely to give you site a higher ranking, while negative reviews will have reverse effects.
5) Social Signals
Even though manipulating social signals are simple, some sites still use them for ranking. Positive social signs do have a positive impact on your site's ranking.
Summary
Sometimes, Off-page SEO appears to be complicated compared to on-page SEO due to the little control one has on the page. However, the harder it is, the more dependable it is. Also, note that conventional offline and online marketing strategies could positively influence the factors stated above.