The Complete Guide to Prepare Teardrop Flags
Advertising Banners Ads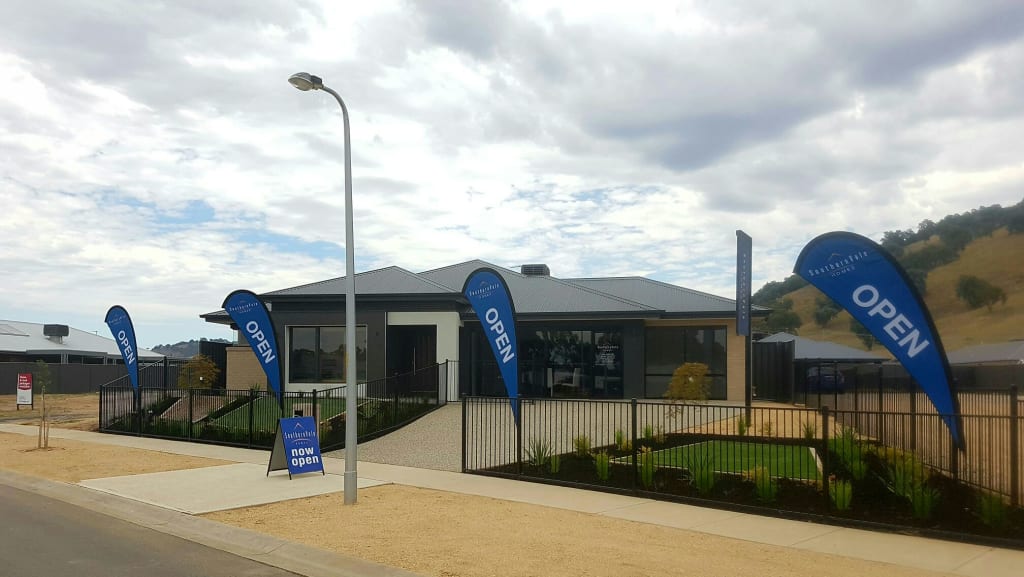 Teardrop Flags & Banners
Whether you've got an expo, open house, trade show or just want to advertise your business in a new and exciting way, teardrop flags are an excellent way to communicate quickly and efficiently with the customers who matter. One of the most versatile ways to market your brand, their height and impressive presence means they can't be missed. While you may think design is simple, with so many unappealing, bland or cluttered flags in use, it appears that isn't the case. Wondering how to prepare your own banners? You've come to the right place.
What are they?
These banners are generally found in a teardrop shape—hence the name—with a round top, ridged edges, and a strong base. Ideal for outdoor events as well as in, they are able to withstand wind and other elements, so your customers can identify you in any conditions. Eye catching and inexpensive, they are an excellent option for all businesses, no matter what your industry.
How can I create a successful flag?
To ensure your teardrop flags stand out from the crowd, it's important that you put effort into designing an attractive banner. Follow these steps to help create the perfect style for your company.
The first thing you need to consider is the size of your banner. This may be determined by your budget, how many you want, or where you're planning on using them. For example, large ones are ideal for the exterior of your business, whilst smaller styles can be perfect for taking to and from events.
Decide on what you want your banners to say. Are you advertising a sale, your location, or a new product? Establish a message hierarchy—an order of importance—so you know what needs to be on the banner in huge font, what needs to be legible when potential customers approach your teardrop flags, and what you can leave off if you have to.
Identify an effective colour scheme that complements your logo and other marketing material. Whilst tonal colours look great together, we recommend pairing light coloured text with a dark background, or vice versa, for maximum visibility. Choose a font that's legible and matches the tone of your business.
The last step is to completely customise your teardrop flags with graphics and imagery. It seems like an unnecessary expense, but hiring a graphic designer can be a great way to ensure they look professional and eye-catching—which is important as they are a reflection of your brand.
Is there anything else I need to keep in mind?
Before you rush off and place your order, there are a couple more things to consider. The Australian Government has set specific guidelines which must be adhered to when marketing with teardrop flags at events.
They need to be of special significance and of broad interest to the community.
They can't contain any offensive content.
Commercial wording and sponsorship acknowledgment shouldn't take up more than 20 percent of the banner.
They can't have reflective material, nor should they be displayed along the centre strip of divided roads.
They can't be displayed more than two weeks prior to the event and must be taken down within 48 hours of its conclusion.
By following these steps, you'll soon have effective and attractive teardrop flags through which you can advertise your brand. Whether you're using them for an upcoming trade show, major event, or simply front of house signage, these banners are sure to catch the eye of passersby. Invest today to see what they can do for your business.
When you require top quality trade show display products, Displays Direct is the premium choice. We have been in operation for more than eight years now and are committed to offering our customers exceptional service. We can help you to choose the perfect shopping centre displays or outdoor display banners—and if you can't find what you're looking for, we also create custom exhibition stands. All of our roll up banners, pop up displays, brochure holders, retractable banners and displays have been built with durability in mind to ensure their longevity.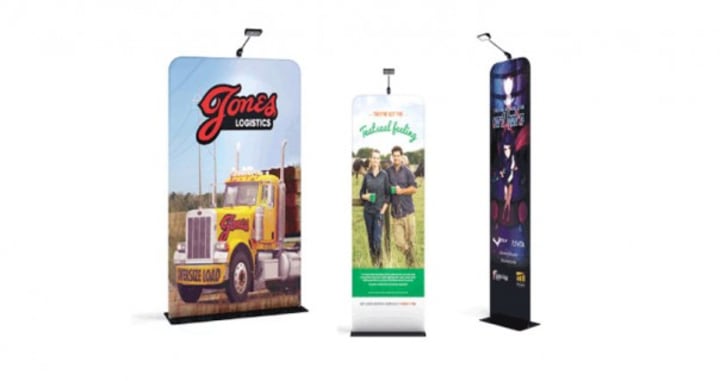 how to
About the author
I am a sales and marketing professional with deep experience across newspaper and magazine publishing, computer software and exhibition display equipment businesses.
Reader insights
Be the first to share your insights about this piece.
Add your insights