The Complete "E-COMMERCE" Guide to Making More Money
How to Build a Money-Making E-commerce Store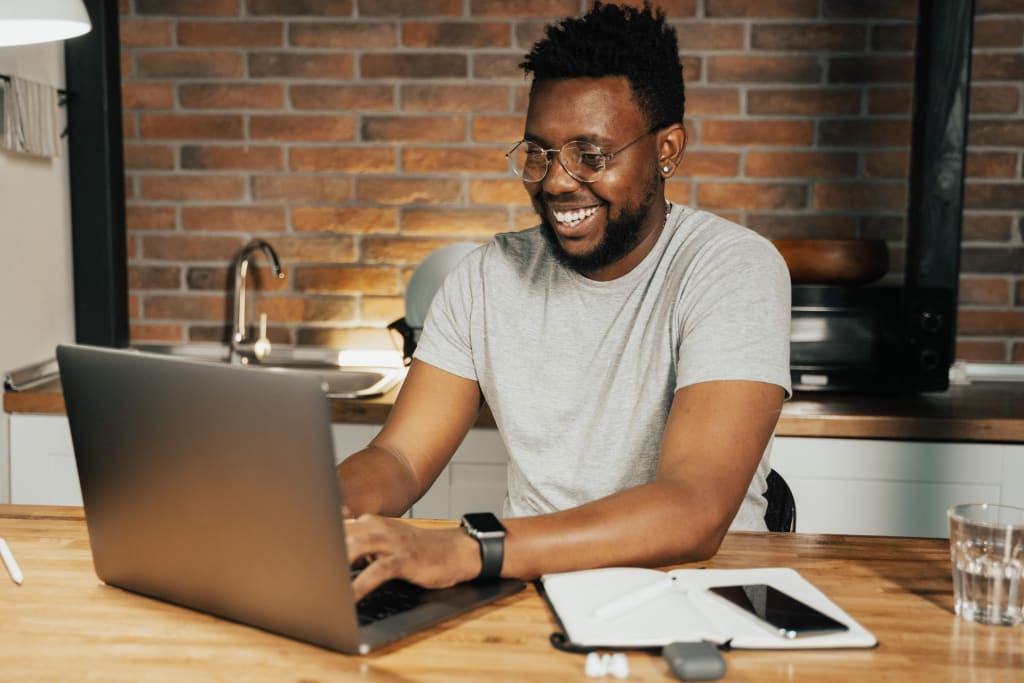 Ecommerce is one of the most challenging and risky methods to start an online business; it requires tons of cash for marketing, advertising, and inventory.
I wouldn't say as a business strategist that I prefer going with e-commerce, especially with a physical product, because it's a lot of effort with slim margins.
I guess you weren't expecting such an opening, but I must show you the entire picture and be openly honest with you.
My obligation as a fellow business owner, caring teacher, and trusted consultant is to show you the truth and let you decide for yourself.
Many of my clients are in the e-commerce business, and I have done many workshops and courses around e-commerce; therefore, I had to develop deep expertise through case studies, data, trials and error, and client feedback.
Today I will try my best to simplify the idea of succeeding in e-commerce and give you in-depth details on how to make more money selling a profitable physical product online.
At the end of this article, I promise you will decide to go with e-commerce or run away from it, save money and choose something else.
There are so many fake gurus spreading misleading ideas about how to start a drop-shipping store or an Amazon FBA and build a six or seven figures empire.
These fake gurus have some basic marketing skills. They know how to craft their message in a way that sounds exciting for newbies, but they don't tell the entire story.
There is no problem with drop-shipping, Amazon FBA, white labeling, or building an online brand.
However, e-commerce is a business model like any other business; it would be best to consider its components in a complete system and not only a single aspect of it, such as building a store.
In the following article, I will explain what it takes to win in the small e-commerce game and suggest some solutions you can try.
This article will be a bit of a long read, but it is worth it; get yourself a cup of coffee or tea, and let's dive in.
The key areas to consider with e-commerce.
1. Your product vs. others' products.
When you sell online, you hide behind a virtual store, and there is little to no trust in your shop, especially if you are new with no existing sales record.
The SSL, secure checkout badges, and reviews can help, but they are not the primary motivator for people to buy your product.
You will need to deal with more challenges if you sell your product line than selling other brands' products.
Your objective is to build trust in your brand and convince customers that your solution is effective and legit.
This challenge will require massive marketing to justify your product's value and drive desirability toward it.
You will need to create excellent, eye-grabbing paid social media advertising and work with tons of influencers to build the illusion of trust around your product.
When you sell other brands' stuff, you leverage the brands' reputation and existing demand to make an easy sale.
Think of retailers; you seldom care about the reputation of the retail store if they sell a product of a brand you trust.
You can also sell different products of different brands to widen your store collection, sell more products at various price points, and increase the customer's average cart value.
To start with an e-commerce store, I prefer if you begin with two different strategies.
The first approach is building a store around a hot niche but offering twisted products people can't find easily on Amazon.
The second approach is to start from a general store that sells other brands' products or drop-shipping products, but with a simple twist. Think of a boutique or gadgets store.
You can keep your store as a general store or find the most selling product, white label it, and turn it into a brand.
I don't recommend selling your creation online immediately unless you have developed your brand on social media and have a loyal following.
2. Your store vs. a marketplace.
Most people over-complicate e-commerce; they over-invest in the wrong things, such as getting a Shopify store with all the plugins and expensive themes, a personalized domain name, etc.
The above things are excellent, but are they the right stuff for your situation?
Building your store will require technical skills in making a decent and well-presented website and skills for email marketing, social media advertising, and other stuff that takes a lot of effort to learn.
To go that road, you must ensure you have enough cash to advertise to someone on Facebook and drag them to your store, then convince them to give your product a shot.
Today, you can't trick a customer with a sloppy website and hope for purchase; you need a decent brand presentation that makes your product look legit.
Take the time to study well-established stores and see how they present their brand and product visually.
The more expensive your product is, the more you have to invest in the presentation of your store, such as website layout, product photography, and sales copy, to increase its perceived value and justify its price.
In my humble opinion, unless it's a drop-shipping store or a product you can't sell on a platform, you shouldn't start your branded store before making $50K in revenue in other marketplaces and getting customers' validation of your product.
Marketplaces can teach you a lot about how to offer your product and get instant feedback on the quality of your solution.
Platforms like Amazon, Etsy, and other local marketplaces get some commission. Still, they offer you the most direct tools and environment to sell your product to a customer ready to buy.
Working with these platforms allows you to leverage their reputation; they also come with advertising tools to push your product and bring it to the surface.
How to make more money with e-commerce
Now that you got the basics figured out, the next step is to learn how to make more money with e-commerce, and it comes to three things:
1. Store and brand reach.
One of the biggest problems with e-commerce stores is that they have little to no reach to new customers; they are pretty low on traffic.
They might make few sales, if hardly any; this also applies to Amazon stores.
Marketing, advertising, driving attention, and traffic are any e-commerce store or online business' core engine.
It's challenging and time-consuming to succeed with e-commerce through SEO or organic marketing, such as blogging.
It would be best to work with niche influencers to spread the message; you can find them yourself, and you might get into trouble or work with trusted and managed platforms such as Heepsy.
It would help if you had a strategy; working with a single influencer without specific and measurable objectives won't get you anywhere.
Working with ten influencers at once and offering their audience a 25% discount on their first order will get you results.
You need to build a buzz around your brand and create a snowball effect around your store.
If you sell on a platform such as Amazon or Etsy, you must continually advertise inside the platform because it's the closest point to the purchase. Still, you don't do that before making a few sales and collecting reviews.
If you have no sales record and reviews, ask your friend to buy your products at a discounted rate and leave you a review.
If you believe you have a decent product, do whatever it takes to kick-start your store and make sales.
You must also promote your social media account and drive traffic to your store through engaging live streams or stories.
Think of your store as a point of sale; you do the marketing both in the marketplace and on social media; the store is only the location where the transaction happens, nothing more.
Don't rely on organic sales or wait for the platform to suggest your product; hustle until you make some sales and money, then advertise.
If you have a branded store, experiment with different social media advertising platforms such as Facebook, Instagram, and TikTok and find which brings you the most purchase at the lowest cost.
Double down on that channel and ignore the rest, especially at the beginning stages.
Your ads should be creative, engaging, and interesting; when you advertise, you use the direct marketing method; you only promote offers, not random images and videos of your product.
Your ads sell the click and not the product; therefore, you put all your efforts into attracting attention and making someone click.
Research brands like yours on Google, head to the Facebook ads library and check out how they present their ads, then head to Fiverr and hire a freelancer to make similar ads.
Copy whatever works until you have enough cash to hire a creative team.
In addition, set up an email marketing system to follow up with unfinished transactions and promote more offers to existing customers.
The good news is that you don't have to do all the technical stuff yourself; you can find someone on Fiverr and do all the messy work for you, as long as you understand why they are doing it.
2. Product type, product collection, and offers.
One of the biggest problems with e-commerce is that you need to invest a lot in advertising to become profitable.
This marketing cost will burn through your margins; therefore, develop a strategy that drives more sales and increases the customer's average cart value.
When you advertise to a new customer, and they buy your product, there is a cost of acquisition associated with that sale; you might lose some money or make a little profit.
Adding an up-sell, cross-sell plugins or email follow-up campaigns can help, but it's not the primary point of making more money.
To make more money, consider the following three tactics:
1. Offer a product that people need to refill consistently, such as supplements.
This tactic allows you to offer your product as a subscription service for 10% off, and you not only collect more cash to invest in marketing, but you also get recurring revenue.
2. Offer a product line instead of a single product, such as beauty or skin care collection; once your customer tries a single product and develops confidence in your store, they can try the rest of your product lines.
3. Include a few widgets and low-cost products in the $10 range to suggest a cross-sell at the checkout is a great way to increase the average cart value.
The price of your product should be balanced; it shouldn't be too low, making you little to no money or too high to overcomplicate the transaction.
Products from $39 to $59 make an easy sell; the higher it gets, the more you need to work hard to build confidence around your store.
Consider offering different products at multiple price points starting from low-entry, such as $19 to mid-offer at $49, and perhaps a couple of products around $99.
Regarding selling your product, sell it as a package or an offer, not a single product; in the end, people choose from one store to another because of the offer, not the product itself.
An offer is a collection of elements such as shipping, warranty, guarantees, gifts, and discounts.
To gain new customers, you use a different strategy than promoting your offer to existing ones; for the first group, you need to attract them to a juicy deal they can't refuse, so they can try your product and give it a shot.
A great tip is to double the retail price of your product and then offer it as a 50% discount; you see it all the time in fashion stores; it works!
Once customers get familiar with your product quality, sell them larger packages in offers they can't refuse, such as buying a larger quantity or a collection of products at a discounted price and free shipping.
3. Cashflow Management.
Managing cash is one of the most understated topics around building an e-commerce store because it's not sexy; however, managing your money with a tight fist is incredibly critical.
E-commerce is a business like any other. It requires understanding your numbers, including the cost of making your product, the shipping cost, the average cost of acquiring a customer, transaction and credit card fees, shipping fees, platforms commissions, customer returns losses, etc.
You also need to consider your overhead costs, such as rent, utilities, and wages; even if you work alone and from home, you must pay for yourself and the mortgage or rent; don't forget taxes.
You must know every day how much cash is in and how much is out.
You need to know how much you can invest in buying a new inventory or marketing; you can't simply blow your budget on marketing and then get little to no results; worse, you lose money without realizing it.
That's terrible cash flow management! And it gets you out of business no matter how brilliant your marketing effort is.
The more you manage your business numbers with the intention of profitability, the more you eliminate activities or products that don't drive results and double down on what makes money the most.
If you don't know how to manage your business costs, find a partner or a freelancer on Fiverr who does, and let them design a simple dashboard and understand your numbers clearly. With e-commerce, follow what the data tells you.
I want to end this article by highlighting how people make the most money in e-commerce.
With e-commerce, you don't make the most money through cash flow, but through two different strategies.
1. Sell the store 3X to 5X multiple of its annual revenue. Some people try to sell it at 25X. If you are that smart, then good for you, but I think it's way too much unless you find a crazy buyer.
2. Turn the store into a brand, then sell it to a more prominent brand or get private equity to invest a large chunk of money in the business, turn its operations into an efficient process and sell it at a much higher price in the future.
Conclusion
Focus on products with existing demand but with a slight twist, offer different products at different price points, design a legit store, promote excessively to the right customers with the right approach and marketing channels, and manage your numbers, focusing sharply on scalability and profitability.
I don't recommend e-commerce if you are on a tight and small budget.
Instead, I prefer to build a personal brand and leverage the internet to distribute digital products or subscriptions at no risk to you and the customer; I will talk about that in a future article; stay tuned!
Please share this article with someone who needs it if you find it valuable.
I would also love to hear about your experience in e-commerce and how you build your online store and make it profitable. I value your insights!
Subscribe to get my stories and insights in your inbox.
Transform your life and get inspired by millions of fascinating stories by signing up for a Vocal+ membership. Your contribution motivates me to create more valuable content for you and those who can't afford expensive education. You can make money here yourself as a writer too. Thank you for being so supportive. Sign up with my affiliate link.
Reader insights
Be the first to share your insights about this piece.
Add your insights