The Brilliant World of Influencers: How to Get There
Small steps to something enormous.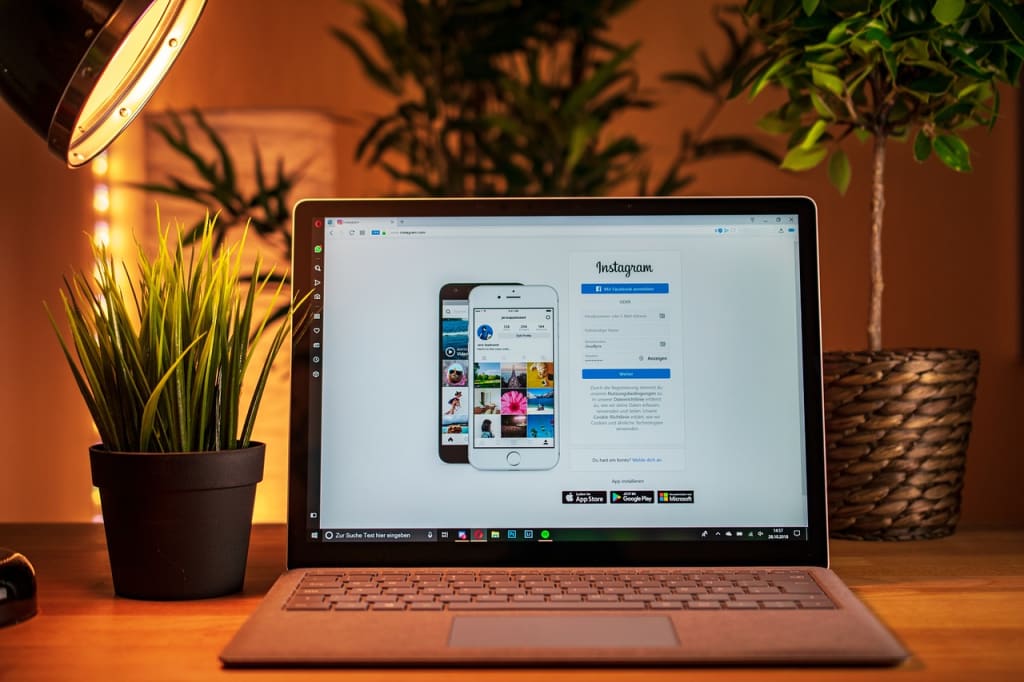 If you are not aware of the mass control that influencers have on about 90% of the world population, you might be living under a rock. But that's okay because I do sometimes — however, do not fret, I am here to shed some light on the brilliant effect that influencers have on our daily decisions.
First, what is an influencer? By definition, being an influencer is a "person dedicated to a niche or industry with sway over your target audience… have specialized knowledge, authority, or insight into a specific subject."
For the most part, we all know how this goes: we open up Instagram, scroll through the feed, see a few non-famous (yet with large follower counts) that is advertising certain products that are within their niche: fitness, hair, makeup, children essentials — anything need be. These people are pushing the profits for thousands of companies while pocketing a ton of money on their own.
This business is hands down, a force to be reckoned with.
The path to gain the influencer title is not easy. You can read thousands of articles titled "how to get 10k followers in a month" and easily be discouraged after you hit that 30-31 day mark without reaching that 10k goal. It is frustrating but unrealistic. Sure, there's always that chance of becoming viral, but let's face it: do you really have enough time to continually rack your brain for creative content for daily posts? No, you are bound to overexert yourself and kick yourself into mental exhaustion.
If you want to walk the path of an influencer, it is best to start off slowly. I say this because we know what the end goal is, but going slow reminds us that this path that we walk together is not overnight. Now, this will be a short guide. I am only sharing information of what I personally found to be the most beneficial and non-cliche (we all know that hashtags mean the world and algorithms either benefit or forsake us).
Here's a couple of suggestions that I am currently doing:
First, before uploading any content to any platform of your choice, create a list of your ideas that you want to create! This can maybe take a couple of days to develop, but keep in mind: the primary purpose of your list is to prevent creative blocks and keep your uploading consistent!
Brainstorm every day for at least 30 minutes and write down any ideas that pop up — this way you aren't spending hours stressing yourself, and it will keep you on track for future content. Your list should be long enough for daily or weekly posts to any platform of your choosing (Instagram, YouTube, etc.). Bye to scattered scheduling.
Second, remember that consistency truly is vital! Think about it: you find someone that genuinely has fantastic content, but the kicker? They have not uploaded anything new in close to a month! Damn.
Do not let that be you! You have great content, you must keep it up with consistency! You have potential followers (or subscribers) that like you and want to hear what you have to say about your niche!
Third, your niche. This is always an issue for those who are either interested in too much or feel that their presence in an already oversaturated topic would not make a difference. I want to note that you can also use the list you created to discover your niche! How? If your list contains different subjects, still upload all of those — the feedback you receive can help you determine your niche. The bonus: your popular upload came from your list… it came from your interests and not forced content that was regurgitated just because it was a trend.
Important side note: having different topics uploaded may seem scattered to you, but remember that you are just starting off… it is okay to not have it all completely figured out. (Psst, there's also that beautiful gift: delete)
These are the three main tips that, again, I found to be the most helpful. It did not seem like the same old information that is on pretty much every blog. It is also important to remember to take advantage of sharing your content amongst friends and family, hashtags, aesthetic themes, and other things that blogs mention. They are just as important because we, as consumers, take note of the smallest details that help up determine if we should follow or not.
So yes, the redundant information we read seems bogus, but only because we see it all the time. It truly is the essential information and actually helps tie up our endgame in a lovely big ribbon! Good luck!