The Best Stories I've Read This Month on Vocal — February 23
My monthly favorites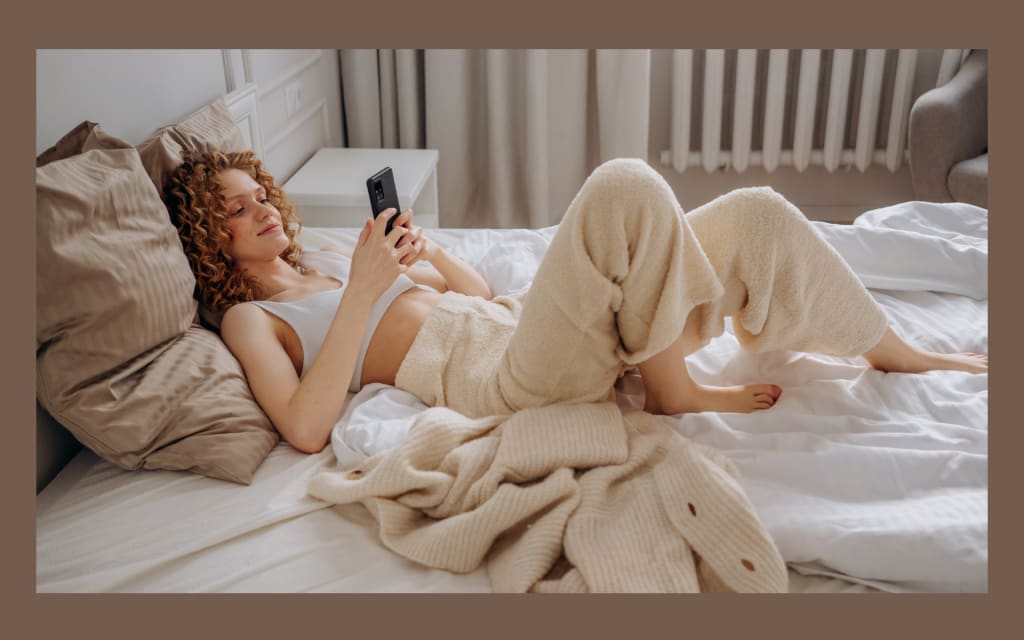 Photo by Mikhail Nilov from Pexels
I love reading on Vocal. There are very talented writers on this website, and almost every time I finish reading an article, I feel I've learned or experienced something of value. To encourage myself to read more and show support to the fantastic writers I encounter every day on this platform, I've decided to write a monthly post of the best articles I've read.
Please note that these stories have not been necessarily published this month, but I've read them in the last 28 days. They are also not in order of preference.
If any of the following descriptions interest you, don't forget to check out their respective story and show your support to the writer(s).
──────────────────────────
⭐️ Ant-Man and the Wasp: Quantumania by Anbu Ik ⭐️
I've recently watched the latest Marvel movie, "Ant-Man and the Wasp: Quantumania" in theaters, and Anbu's review perfectly encapsulates my feelings regarding it. If you have seen the movie or don't mind spoilers, I recommend you to read it.
⭐️ Vocal Memes for Established Creators (Part IV) by J. R. Lowe, Call me Les, and Madoka Mori ⭐️
We all love a good relatable meme. The creator, J. R. Lowe, has a series on Vocal called Vocal Memes for Established Creators. For the fourth article, he collaborated with creators Call me Les, and Madoka Mori, and the result is 11 funny memes that hit very close to home. I have to confess that the 7th is my favourite. And yours?
⭐️ Get Knotted! Mathematically, of Course by James Marinero ⭐️
In this story, the sailor James Marinero introduces us to the study of knots (knot theory), as well as the work of the English mathematician John Horton Conway. After this reading, I not only want to learn more about this field of mathematics, but also to discover how many different knots I can tie by myself. I promise, you, too, will feel curious about knot theory.
⭐️ Why do Parrots Talk? by People! Just say something! ⭐️
Parrots are incredible animals. This article gives some answers to why they mimic humans, and, as a bonus, has some pictures of beautiful and majestic parrots. If you are a fan of animal documentaries, this story is definitely a must-read.
⭐️ Rock, Paper, Scissors: Nature's Playful Strategy. by Gordon Webster ⭐️
Do you know the Rock, Paper, and Scissors game? Turns out, we, humans, are not its only players. In a piece that is a brilliant work of scientific divulgation, Gordon Webster, talks about the behaviors of different strains of bacteria. To find out how they 'play' the popular game, you'll have to read this story, because I won't tell you more.
⭐️ Reasons Why You Should Never Stop Expanding Knowledge Of Python by Ethan ⭐️
Python is one of the most popular programming languages, and it keeps growing. Ethan writes about the common uses and advantages of Python, creating an article with insights that will benefit beginner programmers, and convince non-programmers to start their coding journey with this language.
⭐️ Fiction Is a Driver of the Future by Roy Huff ⭐️
In this optimistic and enthusiastic article that fantasy and science-fiction fans will resonate with, Roy Huff establishes a bridge between fiction and the reality of human progress and scientific achievements.
──────────────────────────
Do you have suggestions on what I should read next month? What were your favorite Vocal readings of February? Comment below or DM me on Twitter: @alexp_tt
──────────────────────────
Attribution:
First GIF - Well Done Reaction GIF By Aardman Animations
Second GIF - LIBESKIND ARTS GIF
Third GIF - Cat Apple GIF
Forth GIF - Cat Reading Military Strategy GIF
──────────────────────────
Reader insights
Be the first to share your insights about this piece.
Add your insights