The Best Poolside Staycation Ideas for the Holidays
Poolside Staycation Ideas for the Holidays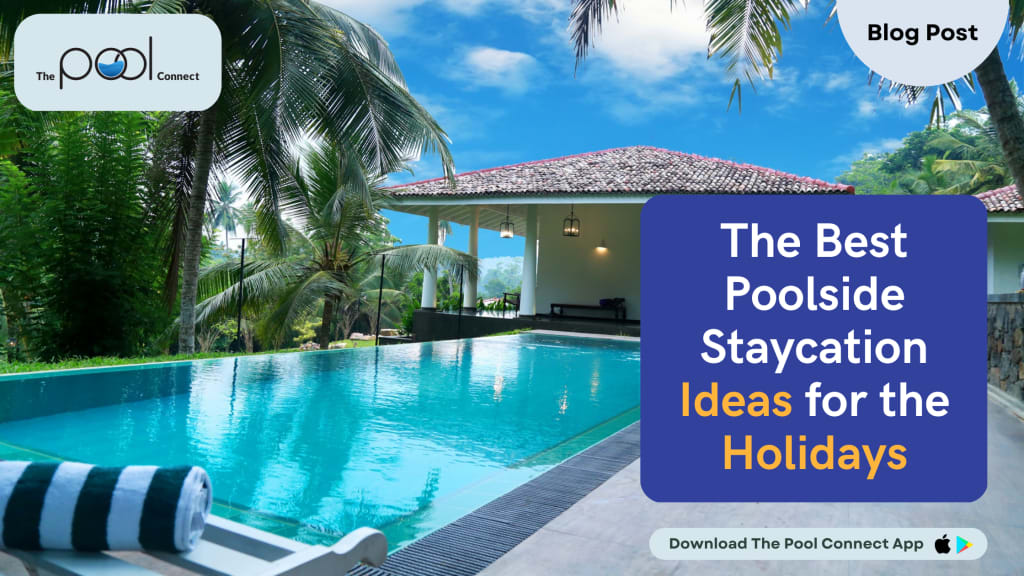 If you're thinking of doing something different this Christmas, we can't help but recommend a festive pool party. This pool party is going to be simply epic since it will combine the best of Christmas with the best of pool parties, and will get all your guests talking about it for years to come. The best part about it is that it can all be organized within a day. To help you get started, here's the ultimate guide to holiday themed pool décor.
Things You'll Need
Before getting into the fun setup instructions, let's go over some of the basic supplies you will need for the pool party. Since it's winter, getting your pool swim-ready may take a few adjustments. Fortunately, most of this equipment can be easily rented out for a couple of days for an affordable price. Moreover, if you have a reliable pool contractor, handling the heavy lifting of the pool décor will be a lot easier than expected. Here are some things you will need to arrange:
A Pool Heater – Either a pump based heater or a gas heater.
A Pool Cover – To lock the heat in and prevent pool debris.
Cleaning Chemicals – If you usually keep your pool covered or empty during the winter months, it's likely not received much maintenance. You will need all the pool cleaning supplies to help bring it back to swim-ready status.
Christmas Pool Party Decoration Ideas
Once your pool has received its maintenance and is swim-ready, it's time for the fun part. Getting your pool and backyard to match the festive theme will be a lot easier than expected. Here are some decorations you can try out to make your pool your own Christmas theme park.
Christmas Reef Lights
Adding your Christmas lights as your pool reef decorations can be a great idea. It will help illuminate your pool in green and red and give it the complete festive vibe.
Floating LED Christmas Trees
These cute floating props for your pool can be easily purchased at your local pool store. They work great as pool illumination as well as for getting your pool to match the festive vibes of the season.
Floating Candy Cane
Pool floaters are one of the best parts about a pool party. You can add a festive twist to them by purchasing Candy Cane shaped pool floaters. These would be the talk of the party as your guests rest their heads on comfy candy canes and float around in a Christmas wonderland.
Backyard Christmas Decorations
A Christmas themed party wouldn't be complete without decorations. You can purchase backyard Christmas décor from your local home depot or even reuse your indoor decorations for your backyard.
Outdoor Christmas Tree
Since you're having your party outside, you can actually get a larger tree that doesn't need to match the constraints of your home. This gives you more freedom to decorate your tree the way you want.
Backyard Bonfire
Getting a backyard bonfire setup may not sound very Christmas-y at first, but it will definitely help keep your guests warm when out of the water. If you want to give it a festive twist, you can add a few large rocks around it to compare it with your indoor fireplace.
Final Thoughts
Organizing a Christmas-themed pool party may not be the easiest thing in the world, but with the above suggestions, it will be a lot less complicated than expected. If you're looking to connect with a pool contractor to help you with getting your pool swim-ready for the holiday season, using The Pool Connect App is your best bet.
🏷 Discover more tags #poolcontractor #subcontractor #thepoolconnect #thepoolconnectapp #holidyseason #pool #connect #poolheater #poolcover #cleaningchemicals
Reader insights
Be the first to share your insights about this piece.
Add your insights