The 7 Pillars of Customer Satisfaction in E-Commerce
Customer satisfaction is a crucial component in gaining repeat customers, building a strong reputation, and succeeding in the highly competitive digital marketplace.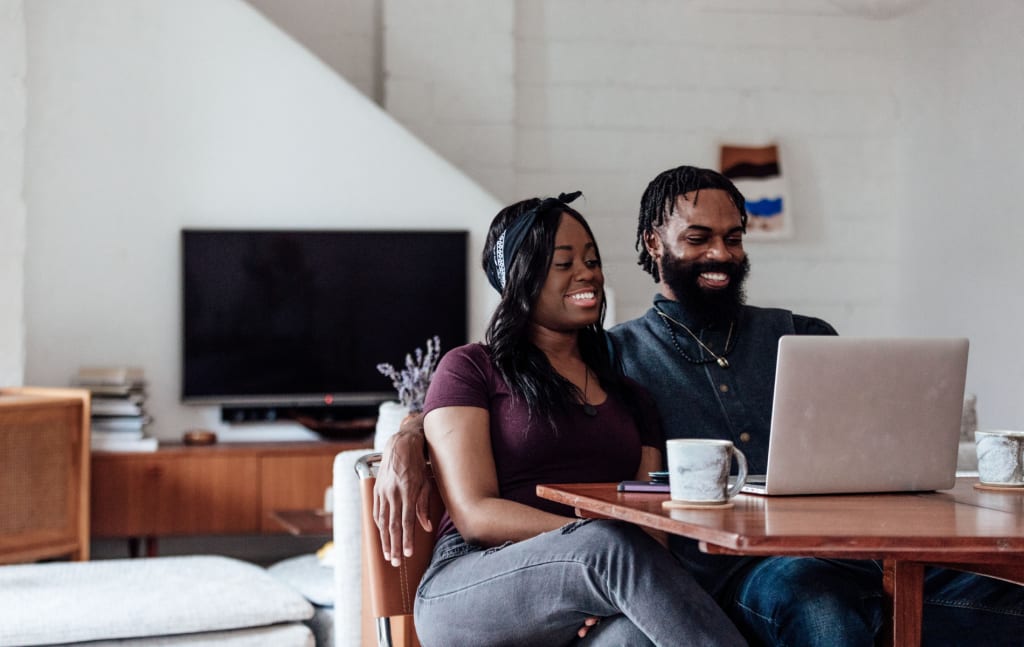 Customer satisfaction translates to sales; sales translate into revenue and longevity. Knowing how to navigate the world of e-commerce to provide your customers with the best experience can capture potential sales and help you build your reputation. You already offer quality products and exceptional services; so, now it's time to increase customer satisfaction and improve the customer experience.
According to the American Customer Satisfaction Index, customer satisfaction is a crucial component in gaining repeat customers, building a strong reputation, and succeeding in the highly competitive digital marketplace. What else can you do to provide customer satisfaction that goes above and beyond? Building a satisfactory customer experience on a strong foundation ensures your business the success you dream of.
1. Understand Your Strengths and Weaknesses
As a business owner, you have a lot on your plate. One aspect of your business you cannot overlook and expect success is your customer satisfaction. But where should you begin?
You likely know your products or services like the back of your hand. Yet understanding your customers is an entirely different aspect of your business. In order to meet the needs of your clientele, you need to begin by understanding how your company is or is not performing to their expectations. When you know what you're doing well and what could be improved, you can begin to make a plan to improve your customers' experience.
To assess your customer satisfaction success, you must analyze your current product and customer reviews and analyze what portion of your sales are return customers. As you read through reviews, do your customers complain about your website, delivery, the return process, or communication? Make note of these. Do customers return to you to fulfill future needs? If not, that is a clear indication that you can improve your customers' satisfaction.
2. Awareness of Where Your Company is Meeting Needs
When you're aware of what your customers want and need you can better serve them.
One of the most effective and accurate ways to look at your business is through customer satisfaction surveys.
Customer Satisfaction Surveys
Customer satisfaction surveys are questionnaires that can be answered anonymously by your customers. Most surveys allow for scaled answers and written feedback from clients. Surveys not only provide you with valuable information, but customers often enjoy being able to provide companies with their opinions because it validates their thoughts and experience.
Customer satisfaction surveys allow you to better understand:
Your customers' perspective
How your business compares to others (and your competition)
Whether or not you're meeting your customers' needs
How your customers interact with your website
How customers view your brand
How well your user interface performs
Which platforms are driving customers to your website.
Unlike product reviews or social media comments, customer satisfaction surveys attract a broader range of customer feedback. With customer satisfaction surveys, you can also sample all aspects of touchpoints where customers interact with your business.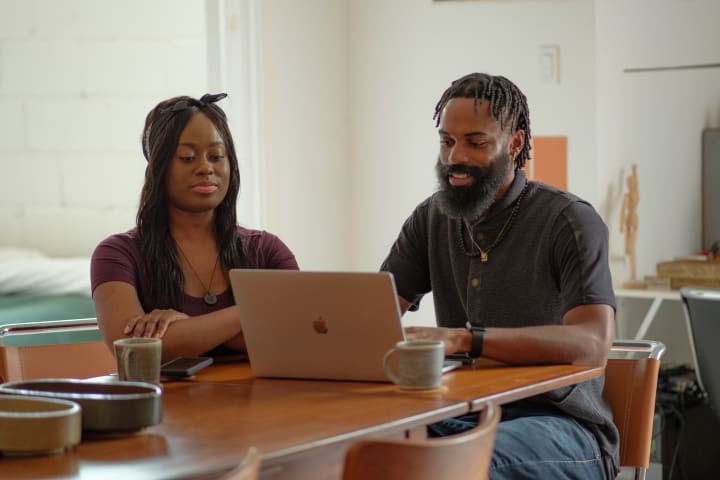 Measuring Customer Satisfaction
After collecting a sizable sampling of customer satisfaction surveys, analyze how pleased your customers are with their experience with your business. Most surveys use a scale of answers to provide you with customer satisfaction metrics.
These customer satisfaction metrics will divide your business into differing aspects so you can see how well each portion of your business is doing. This allows you to see what may need immediate action, what can wait, and what you should leave alone completely.
When creating a customer satisfaction survey, be sure to ask how satisfied the customer was with their experience overall, first. Then break down the questions into different categories of the customer experience. You may want to ask:
Where did you learn about our business?
Were you satisfied with how easy our website was to navigate?
Were you pleased with how long it took to find the product you were looking for?
Were you satisfied with the variety of products we offer?
Were you satisfied with our check out process?
Were you satisfied with our shipping speed and options?
Were you satisfied with the quality of the product?
Were you satisfied with our return policy?
How likely are you to refer our business to a friend?
How likely are you to return to shop with us again?
Did you shop with us on a PC or mobile device?
How to Measure Customer Satisfaction
Spend time looking at your customer surveys and look at the results from as many angles as possible. Your sales, customer retention, product reviews, social media following and shares, and web traffic trends are other analytics that can paint the picture of how happy your customers are with your business.
The mean and median results are going to give you insight into what the average customer feels about your business.
Ultimately, your customer satisfaction survey data will give you a clear idea of what customers think and feel about their experiences shopping with you.
3. Personalize the Shopping Experience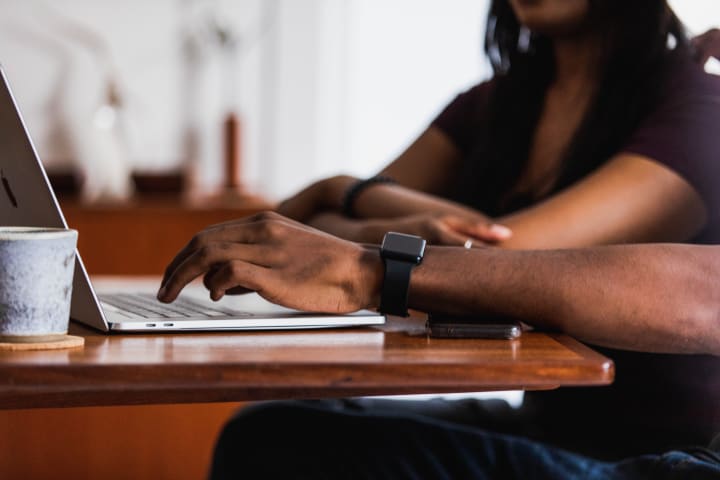 Customers want to feel important, cared about, and like your top priority. Personalizing the shopping experience can help your business achieve this. By allowing your customers to create accounts and integrate apps that can recommend products based on their previous purchases and views, you can provide your customers with a better shopping experience.
Bonus: Don't forget to celebrate your customers' birthdays with a special promo code!
Many of these customers like small thoughtful touches that only a small business can provide. Adding a thank you note or a promo code to your customers' packages improves their experience considerably.
4. Proactively Answer Questions and Solve Problems
The key to this pillar is to troubleshoot and fix issues before your customers have a chance to stumble upon them. When setting up your e-commerce shop and after it goes live, go through the shopping process often. This will help you identify any bugs, hang-ups, or roadblocks your customers may incur.
Another aspect of achieving superior customer service is to avoid issues by providing shoppers with answers to their questions. Adding a chatbot to your eCommerce store or an FAQ page and link to customer service can and will assist customers in finding the answers they are looking for. Proactively providing your customers with information will not only translate into a better shopping experience, but it can save you time and money by not processing returns and addressing negative feedback. Furthermore, answering questions converts inquiries into sales.
Inevitably, you will have customers reach out to you with issues. Be quick to acknowledge the problem, apologize for the difficulty, and explain what you are doing to fix the problem.
Always invite further feedback when a customer contacts you. This lets them know that you're willing to go above and beyond to help them. Additionally, the more direct communication you have with a customer, the less likely they are to leave a negative review, and the more likely they'll feel satisfied with the solution and become a recurring customer.
5. Provide Prompt Shipping
The Amazon Effect leaves customers with high expectations when it comes to shipping speeds. While offering free 2-Day shipping or free shipping on all orders may be impossible, shipping your customer's orders out quickly can make their day.
Not only will they receive their order quicker, but they will be able to track their package and better anticipate its arrival. As people return to smaller online businesses, they are understanding of normal shipping times.
6. Reward Loyalty and Act with Gratitude
Loyalty programs allow you to re-engage with your customers via email and through your social media accounts. Keep your email marketing upbeat, friendly, and not too salesy. Remember to thank your customers for their interest in your business and your business's growth. This gratitude allows them to feel invested in your business. Responding to comments on social media and follow-backs are also very much appreciated by loyal customers.
Bonus: If you're meeting your charity goals, let them know!
7. Make Returns Convenient
Return policies are more than just a way for customers to get their money back. They are a promise to customers that you're willing to do what's necessary to ensure customer satisfaction. Why are customers more willing to buy when you have a lenient return policy? Because they feel confident your product will fulfill its promise.
According to the American Customer Satisfaction Index, consumers are driven by quality over price or value. Having a lenient return policy tells customers that you are confident in your product's quality.
Your return policy shows customers that they are your priority. Making your policy easy to find also encourages confidence and improves conversion rates.
Honing in and Perfecting Your E-Commerce Customer Satisfaction Skills
When it comes to pleasing customers, you don't have to be a mind reader, but you don't want to trudge ahead blindly. Customer satisfaction surveys and customer satisfaction metrics can help you build on what you're doing right and identify any weaknesses you may have. With a better understanding of where your business is meeting expectations, you can focus your efforts on the other pillars of customer satisfaction that need improvement. When your business can build a strong foundation of loyal customers, you will see improved sales. Use these pillars to capture valuable information and push your e-commerce business to the next level.
Get started now. Take an honest look at your business and begin relaying the foundation you need to build a brand with longevity and a loyal customer base.
business
About the author
Seller's Choice is a digital marketing solution provider dedicated to the interests, growth, and profitability of e-commerce brands.
Reader insights
Be the first to share your insights about this piece.
Add your insights