Thank you to our heroes
With love from a voluntary care worker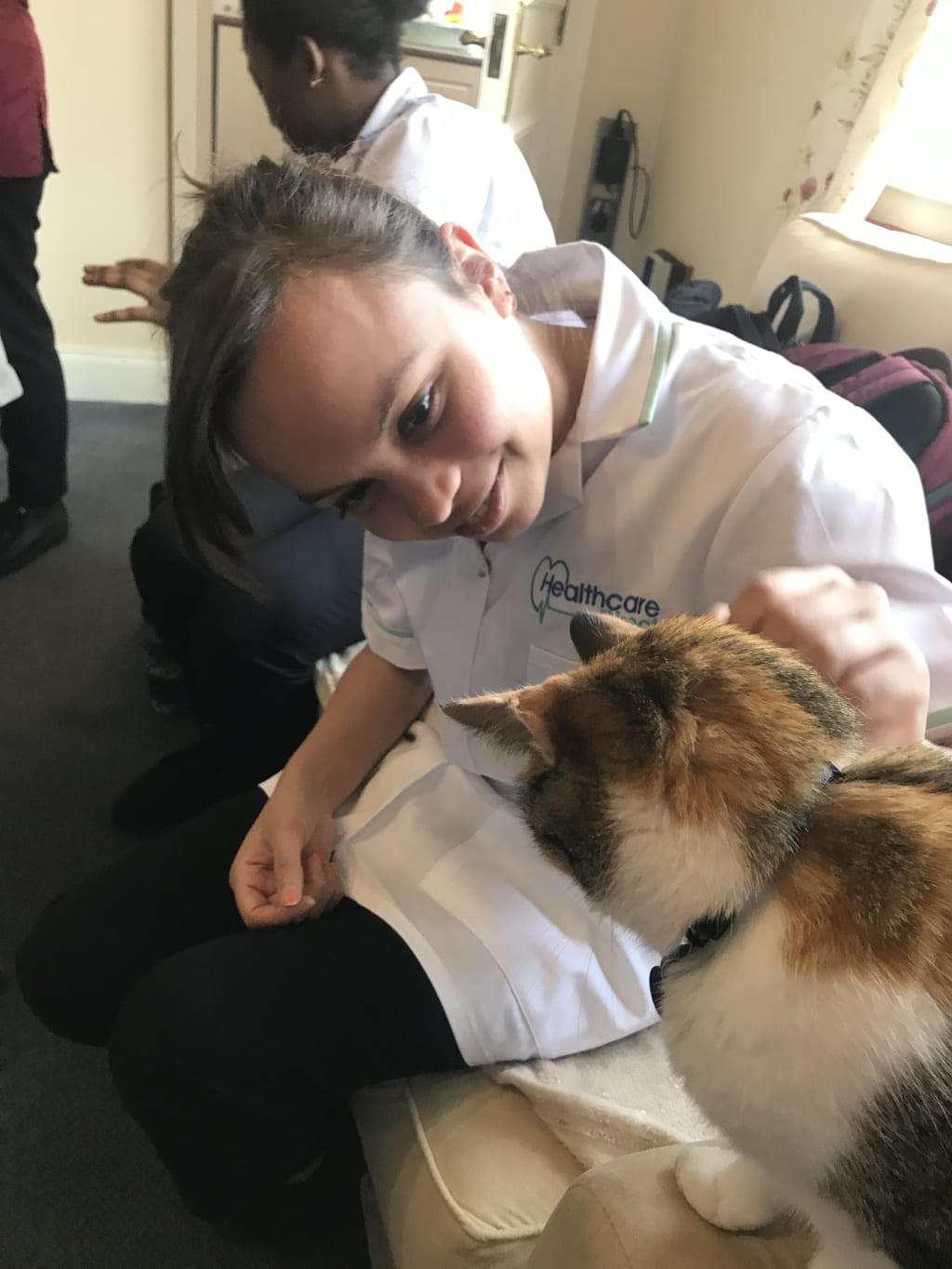 Working in a care home, and came across a friend.
Dear reader,
I'd like to take the time to share my appreciation. For all that you do for us. I'm sure that you feel exhausted and perhaps frustrated. I'd like to express how grateful I am. I bet that many of us never expected to live through a time like this. A time of uncertainty and anxiety. But I realise that whilst we are going through this, we are so so lucky.
My parents always told me to be grateful for what I had but being young back then, I took a lot of things for granted. Like complaining if I had to do an hour's worth of homework or do the washing up for a few evenings. A lot of it was ignorance. I apologise for this, I try not to take too many things for granted now. I think that a lot of us are ignorant at times. And we forget we are so privileged, especially if we have a roof over our heads and money in our bank accounts.
I have always admired the NHS and every key worker, for the efforts they go to to protect us and keep us well and safe. But I appreciate them now more than I ever have. A lot of people are starting to now.
We have seen a decline in A&E situations; people are now staying at home for non-emergencies. The roads are quieter. The sun has been shining. It feels like peace in a way but for many, also a nightmare. Some of us don't know when we will be going back to work or whether we will see our family again.
I think if we didn't have our heroes, we'd be extremely lost. Now more than ever, we really do need to come together. We are so lucky to be here. To live in a world where love overcomes hatred and fear. Having not been able to see my parents and two sisters, I know I will see them again when the time is right. As the Queen mentioned in her uplifting speech, we'll meet again. We don't know when, but we most certainly will. I hold onto that hope with every day that passes by. And that hope is stemmed from our wonderful key workers.
For now, we really do need to appreciate the people who continue to help us, in the prevention of COVID-19 and much much more. Working in a care home has opened my eyes to the hard work that key workers endure on a day-to-day basis; it's not easy. But they do it. For us. For you. For me.
I wholeheartedly thank you for providing your services, offering comfort and support in this time of need and fear. A lot of people are feeling anxious or depressed, especially if they cannot see their friends or go to work to see their colleagues. I especially thank our wonderful police force for ensuring that everyone is following the guidelines of social distancing and ensuring we stay at home. If we stay at home, we can fight COVID-19 quicker. A massive thank you to the supermarkets who are providing us with goods and necessities, helping us get through each week with food in our bellies. I of course cannot forget our lovely teachers who continue to educate us, especially for those who are unsure of their future due to exam cancellations. Having being a university student, I can understand this fear. I'd also like to thank the care workers who work around the clock to provide care and support to residents, especially when they are feeling lonely and on end of life care plans. I have witnessed this and can only imagine the despair these people feel. A massive thank you as well to our transportation workers who ensure that our key workers can get to work on time to provide their services. I know that many of you are uncertain of the risks. It is appreciated.
I know it is not an easy time right now. Admittedly, we are all afraid. There is no denying that. As a voluntary care worker, I want to ensure that no one is alone in this. And you as the reader, you are not alone. You are appreciated. You are loved. I know you fear for your life and for your family and friends. I know that the daily statistics are frightening. But we shall see an end to this.
I clap for you. I clap for every key worker and every hero. No matter what time of the day it is. I want to do so much more to help as an individual and make a difference like you do. Thank you for being you.
With love from a fellow care worker,
Karis x