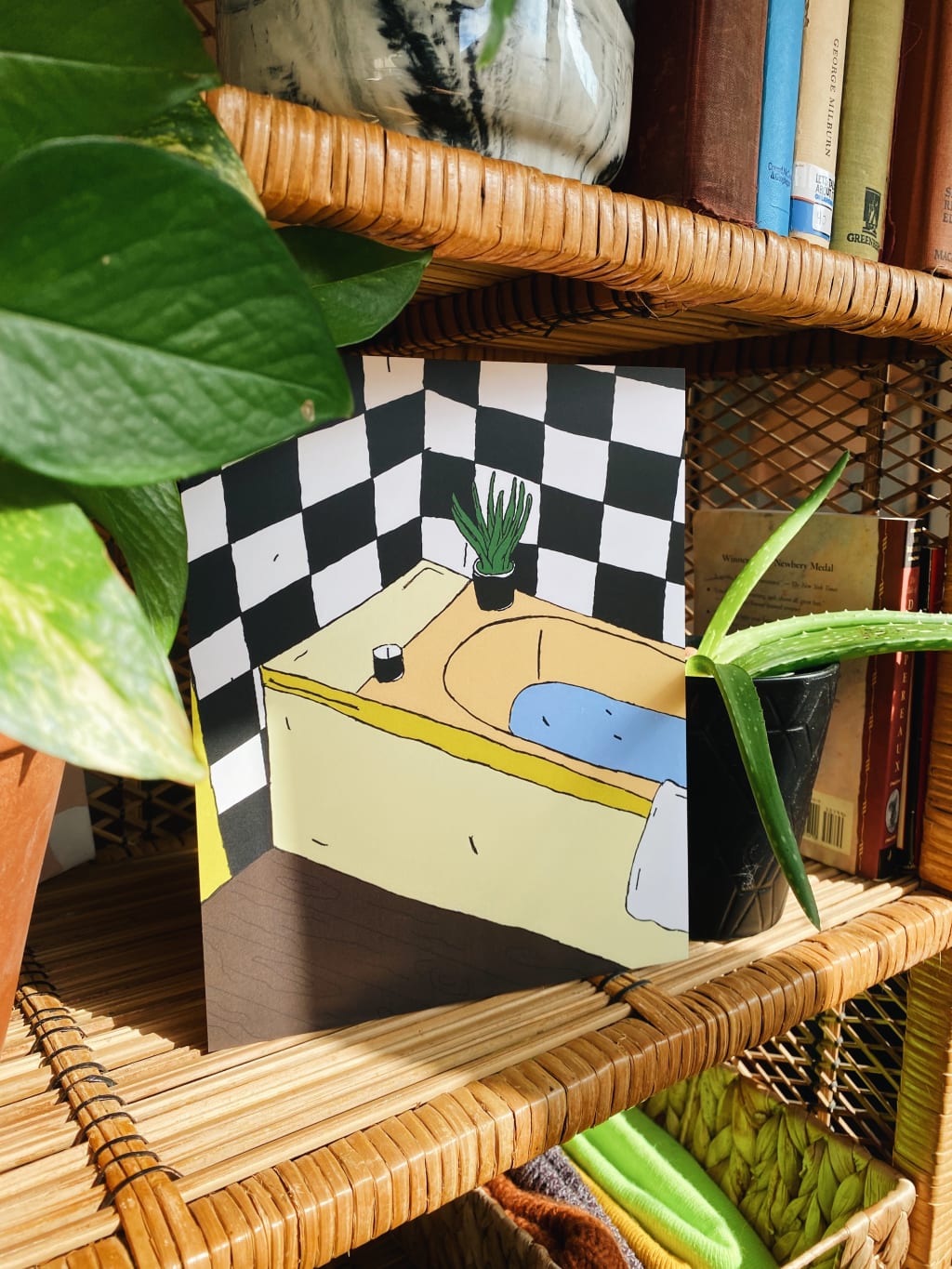 Source: 503illustrators on Etsy
I don't know about you, but my expenses have increased month after month. Depending on which article I read, they blame the government, war, or the virus. Yet no one is in a hurry to raise wages or offer an "inflation" discount. I agree with Drake, when he says an economic collapse is upon us, so I'm doing what I can to hedge my savings against a turn for the worse.
In 2022, my main focus has been diversifying my income as a creative. Unfortunately, I do not have the personality to make Youtube videos (I've tried and can never get past my own cringe). But there are other ways, albeit less glamourous, to make ends meet.
My newest endeavor, with the help of my partner, has been starting an Etsy store to sell our art prints online. After opening our new store, I've learned a lot that I believe can be actionable for others.
1. Study What is Working
"There are no secrets to success. It is the result of preparation, hard work, and learning from failure."

-Colin Powell
When my partner and I first started our Etsy shop, we watched a ton of Youtube videos about what to expect and how to be successful. I highly recommend researching the platform before you begin. Every site has its algorithm for deciding what is promoted and what is not.
Learning how to garner free traffic is crucial for any budding business. So, after watching videos and reading articles to get a baseline, I searched "art print" on Etsy and reviewed what the best-selling shops were doing. Look for how they structure their titles; what do they include in their descriptions?
2. Write Thorough Well Thought Out Descriptions
After understanding what customers on Etsy are looking for, it became apparent that the description is a great place to lay a foundation of trust. If they've made it onto your shop's page and clicked on an item, you don't want to lose them by being vague and mysterious with your policies and quality standards. Take the time to expand on your product's capabilities and attributes.
Tell the customers how your product would fit into their lives and what needs will it satisfy? For my shop, art is used to spruce up a space and make it personal to the user. So I was sure to include where in their home our work may fit. Also, consider including a guarantee of quality and prompt shipping. A new shop has to fight for every sale because no one wants to be your first. They want to buy from an established shop that is tested and trusted. The description is your way to bridge the gap in sales when you're just beginning to establish trust between you and potential buyers.
3. Use Your Tags Wisely
Etsy uses the tags on your products to help customers interested in buying a product like yours find you. So try to be intentional with how you word your tags. Etsy is unique because the site lets you enter phrases and single words.
Think about how you would search for the items you create. For my store, I use tags like "aesthetic art print" and "line drawing art print." Tags can be a great way to pull traffic to your store without paying a dime for marketing; utilize your free resources when you're just starting.
4. Have as Many Listings as Possible
Each of us is distinct in our interests. We all like slightly different things even boiled down to a specific niche. Having as many listings as possible allows your store to appeal to the most customers within your market sector. Customers want to shop in a full store with lots of options. It helps with brand recognition and trust, but also SEO rankings.
5. Be Active in Your Store
If your goal is to eventually live off your shop's profits, you have to treat it like a job. Be active in your store. Adjust titles and tags on products not receiving as much attention. Study your insights, fill out shop policies, and check your inventory numbers. There's always something to do. Show Etsy that you are dedicated, and it will help your performance.
6. It Takes Continous Tweaking
Along those same lines, running an Etsy store is a continuous process. There is no perfect formula to get your shop to rank higher and garner more sales. Be open to adjusting products, titles, descriptions, tags, and marketing tactics on products that are not selling.
If you're trying to create a company, it's like baking a cake. You have to have all the ingredients in the right proportion."

-Elon Musk
However, one important note, do not change anything on products that are doing well. If it isn't broken, don't fix it. It would suck to hurt your success rather than help it by altering something that was already producing for you.
7. Utilize Your Existing Support System
It can be hard to get your first sale from a stranger. But without your first sale or even your first ten sales, it will continue to be a task to get anyone to buy from you. With a solid base of purchase history and good reviews, you'll be able to sway the ones on the fence to go ahead with their purchase. To help get your shop to the ten sale threshold, ask family and friends to make a purchase.
Keep in mind that family doesn't have to make a purchase, and asking will help you get acquainted with the selling process. It can also help assess whether or not your product has a place in the market. If you can't sell to the people who love you already, it may be hard to build a business off of that product.
8. You Have to Build Trust as a Brand
"In the social business marketplace, brands that hope to build loyal and growing communities do so most effectively when they demonstrate their core values and allow a community to build and engage around it."

-Simon Mainwaring
Remember how I said no one wants to be your first? Tons of Etsy shops are abandoned before they reach their first ten sales. You have to show customers that you are there and that their order will be produced and shipped successfully. Getting more sales helps with this, but so does taking high-quality, consistent pictures. Make sure each product is advertised similarly. You don't want the cover photos for each product to have different lighting and be in different locations. Brand recognition requires consistent messaging.
To advertise our prints, we had a photo shoot with all of them on the same shelf with a similar background. Each separate listing, elicits the same feeling for the customer.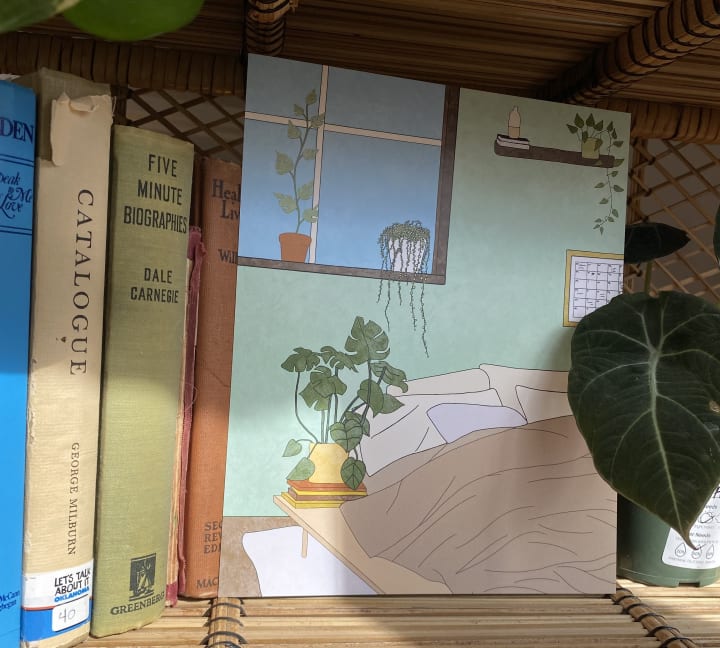 If your pictures are crisp and clear, customers will better understand your product. Making a purchase online requires a lot of trust. Don't leave anything up for the customer to assume. Show your product from different angles to illustrate the size, implement videos, and provide as much information as possible in your descriptions.
9. Give Something Extra
"There is only one boss. The customer. And he can fire everybody in the company from the chairman on down, simply by spending his money somewhere else."

-Sam Walton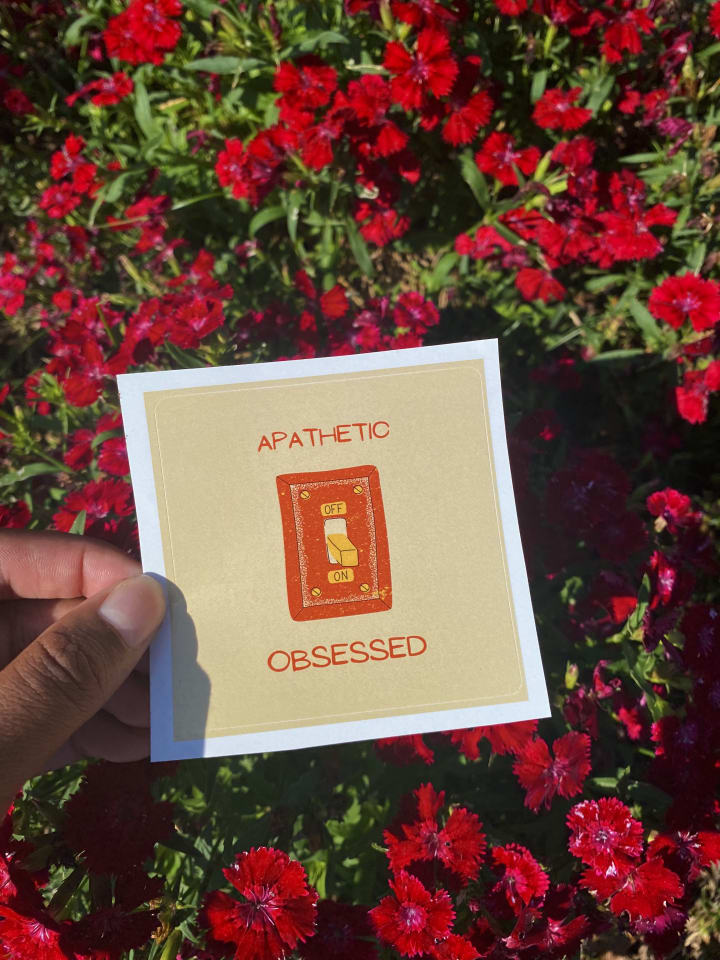 Unfortunately for new shop owners, Etsy customers are used to receiving a little extra in their packages for making a purchase. I write handwritten thank you cards and give a free sticker away with every print purchase. If they buy a couple of stickers, I'll give a third one for free.
It can be a sacrifice in the beginning but keep in mind that you are building something that will sustain you for a lifetime. You don't want your customers, especially the ones who support you from the beginning to feel less valued. Think about how happy you are when you get a little surprise in your order for free. Treat everyone like you would want to be treated.
Don't Give Up
"Effort only fully releases its reward after a person refuses to quit."

-Napoleon Hill
We aren't taught how to run a business in high school, marketing isn't emphasized, and it does take time and practice to master. Don't get discouraged if everything doesn't happen immediately, especially in 2022, where we're living with 8 percent inflation. Right now, people may not have as much disposable income to spend on Etsy. Things wax and wane and the tides will swing back in your favor.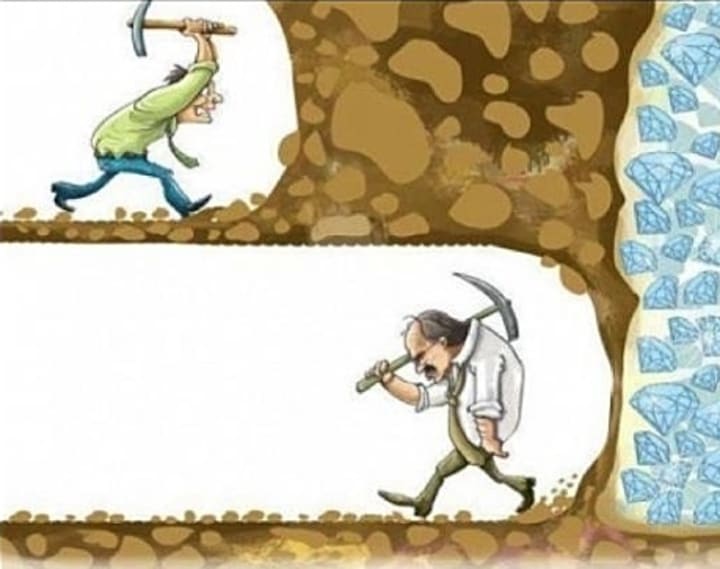 Keep the faith, and know that if you stay consistent and utilize these tips, you will find success. Often when we give up, we are right on the cusp of achieving what we've been chasing. I wish you the best of luck, and I hope these tips help you along your journey.
——————————————————————-
Hi,

Thank you so much for reading! If you like what I do here, please consider supporting my new Etsy shop by buying a print or a sticker.
Find me on Instagram @awriterwhodraws.
Reader insights
Nice work
Very well written. Keep up the good work!
Top insights
Easy to read and follow

Well-structured & engaging content

On-point and relevant

Writing reflected the title & theme
Add your insights