Summer Lovin' Challenge
Paying It Forward This Summer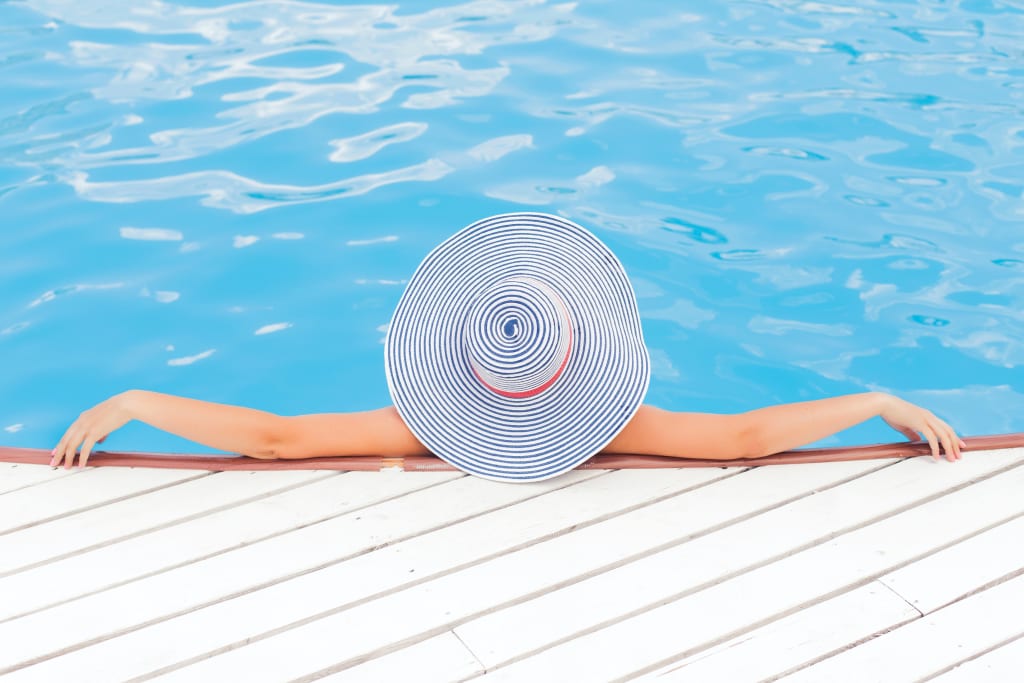 Summer Is Finally Here
Summer is finally here! And it couldn't come at a better time. After more than three months of quarantine, everyone is feeling stressed, cooped up, and ready to have some fun. But not everyone is feeling so enthusiastic because businesses are still trying to rebound from the lockdown.
On a personal note, I am also trying to rebound from the fallout of coronavirus. As a writer, many of my publications I freelance for have had their budgets slashed.
Still, I believe everything comes back to me, so I am feeling particularly compelled to use my various platforms for good. It is truly a privilege to be able to pay it forward. One way I've been doing this prioritizing small businesses, companies, and artists that need help the most. In particular, I'm trying to help businesses that give back to non-profit and charitable organizations.
One brand that's doing incredible things and donating a portion of each purchase to a variety of charities is ArtSugar. Founded by Alix Greenberg, she curates art from some of the most popular artists on Instagram and sells affordable prints as well as other items like trays, cutting boards, and yoga mats as well as other decorative objects. For me, a big part of paying it forward is supporting independent artists.
While curated, there so many different artists on ArtSugar that no matter what your style is— whether you like abstract pieces, hand-drawn work or chic statement photography— you will find something you absolutely love. Even better, all the prints come framed. You can choose black or white, depending on your style. Canvases for some items are also available.
One of the brand's most noteworthy launches is the Theme collection. These tie-dye prints and canvas pieces are a great way to add color to any room— brightening it all up for the summer. And don't worry—you will appreciate them in the winter.
Designed by Ariella Maizner, an eleven (yes, eleven!) year old artist, every purchase will help benefit non-profit, Gyrl Wonder. This amazing organization is on a mission to help young women of color turn their personal interests into careers.
What's great about Maizner's work is that it has a truly chic look. While tie-dye is certainly a bold choice, there is a level of subtlety in the artist's technique that you won't find in typical tie-dye prints. Each piece has pops of color, yet also a distinct ombre quality to them.
My favorite piece from the collection is called "Voice On Canvas." The large splash of blue is cloud-like and fresh-looking. The design is printed on high-quality acid-free canvas that won't chip or fade. Another benefit of this material is that it can be dusted and cleaned quite easily (you never think about cleaning art until you have to). The 10 X 10 inch piece looks great paired with one or more of the other pieces in the collection.
All of the designs are ideal for a kid's room, hallway, or perhaps a home office that just needs a bit of brightening up. Better yet, you can buy it all guilt-free. So treat yourself. Extra karma points are most definitely included with every purchase.
Another favorite from ArtSugar are the popsicle sculptures created by Betsy Enzensberger. Made from resin, wood and ink— these sculptures look super stylish on a shelf, coffee table, or really anywhere.
An easy way to style each sculpture is to put it on top of a stack on books on a nightstand. A range of styles, shapes, and colors are available from sprinkle-covered pastel pops, to lollies, classic melting sundae cones, and beyond. They aren't edible, but we can all wish, right?