Student Arrested After Teachers Mistake Clock as a Bomb
"It looks exactly like a fucking bomb!"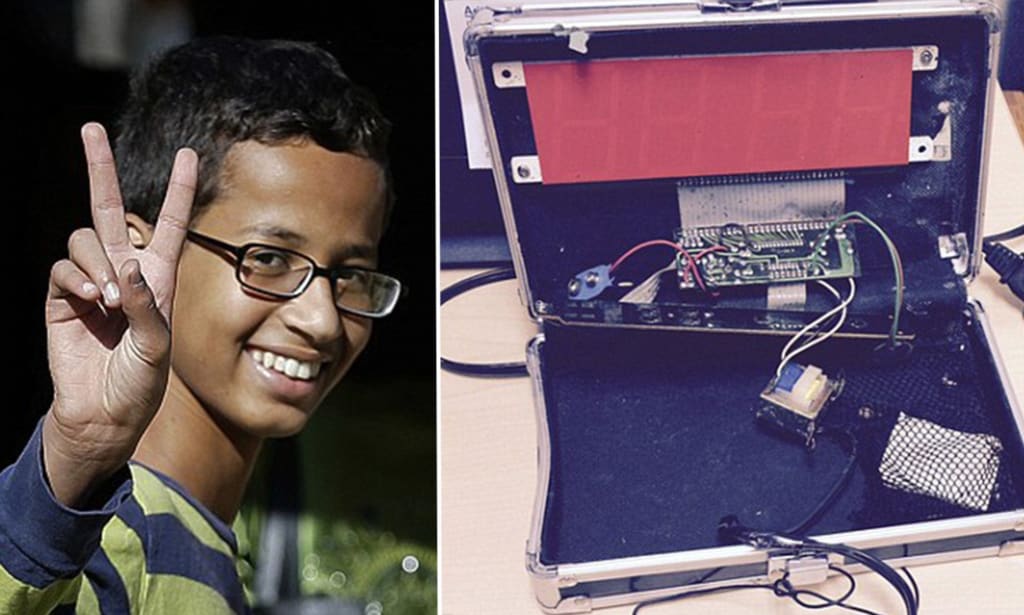 In September 2015, 14-year-old Ahmed Mohamed, a Sudanese-American student attending MacArthur High School in Irving, Texas, showed his teacher a clock he made at home. Proud of his work, Mohamed hoped for a bit of praise from his teacher. Instead, he was arrested after the teacher called the police insisting that he had a bomb. He also faced suspension from school, a punishment that was not lifted despite officials dismissing the charges and learning that it was not a bomb.
Teachers Suspect Clock is a "Bomb"
The teacher and other staff members told authorities they thought the clock was a bomb rather than a clever engineering project. Despite this claim, the teacher nor other staff members ordered an evacuation of the school, nor did they contact a bomb squad. None of the teachers or staff at the school appeared to be in distress or show any signs of fear after Mohamed showed off his clock project.
Mohamed was interrogated by police for over two hours. They fingerprinted him and took his mugshot. His parents were not present at the time of the interrogation and did not provide consent for the police to speak to their son.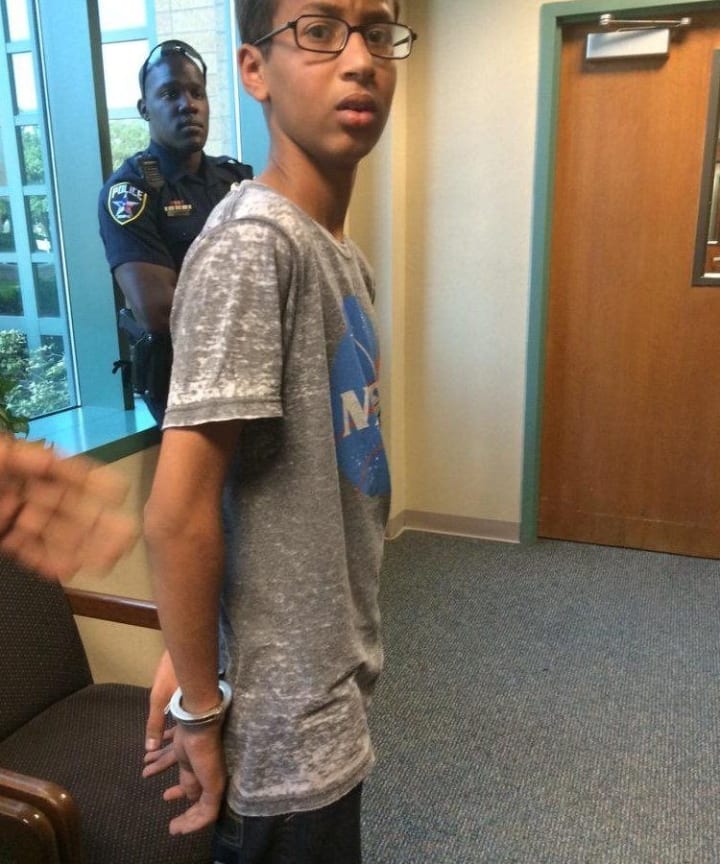 Mohamad Charged With a Crime
The investigation began.
Mohamed was charged with bringing a fake bomb to school, charges that were subsequently dismissed after police determined he had no malicious tent with the clock.
Despite police dismissing the charges against Mohamed and lab tests confirming the device was not a bomb, school officials still suspended him for three days.
Mohamed Family Files Lawsuit Against City
The Mohamed family filed a lawsuit against The City of Irving seeking an apology and $15 million in compensation. The suit was later dismissed, citing a "lack of evidence."
Relocation to Qatar
The family relocated to Qatar where Mohamed received a government-granted educational scholarship. They returned a few months later, stating they missed family and loved ones. It is reported that Mohamed returned to Qatar to finish his education.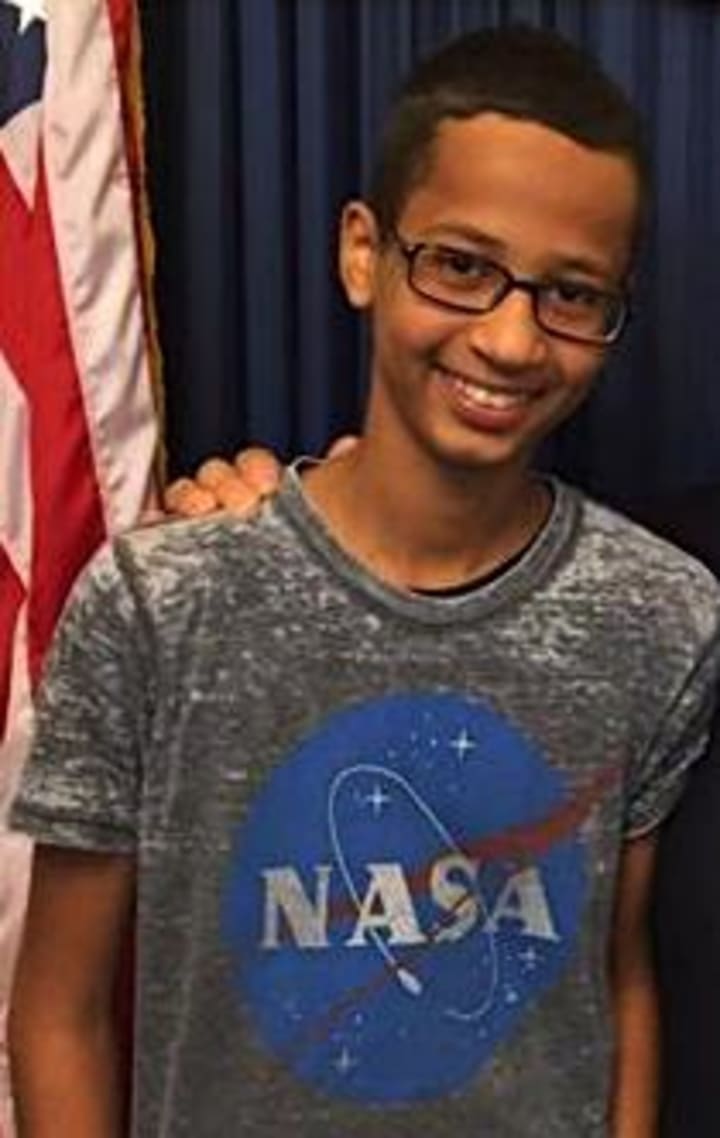 Family Files Lawsuits
The family claimed they received ongoing threats and harassment from the community, many of them from conspiracy theorists who thought they were dangerous terrorists. They also believe the school targeted their son because of his skin color and status as a Muslim.
The family also filed a civil lawsuit against Glenn Beck and TheBlaze network claiming defamation. This lawsuit was also dismissed at the request of the family's lawyer after the two parties reached an undisclosed settlement.
"It Looks Exactly Like a Fucking Bomb"
The Ahmed Mohamed case attracted national attention. Bill Maher, the host of the HBO series Real Time With Bill Maher, stated that he supported Mohamed and that he deserved an apology but that the clock "looks exactly like a fucking bomb."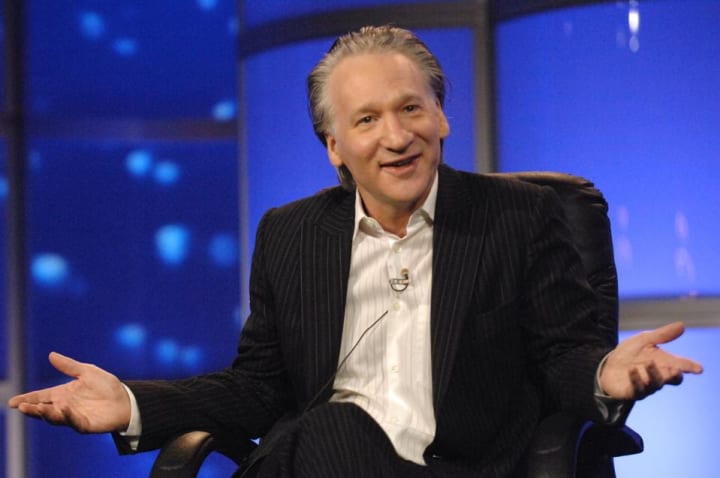 I agree with Maher; it looks like a bomb. However, if teachers seriously thought it was a bomb and were in fear of their safety, why did no one notify the bomb squad? Why did the teachers not evacuate students? Also, why did the school impose the three-day suspension when they learned that the device was not a bomb but a clock as he initially stated?
Share This Story
Thanks for reading this story. Be sure to share it with friends and acquaintances by hitting those social share tabs located on this page. You can also copy and paste the link at the top of the page to share the story on other platforms. I appreciate your support.
What do you think about this case? Be sure to leave your comments below.
Resources & More Information:
https://www.courthousenews.com/clock-boy-settles-defamation-case-glenn-beck/
https://www.pbs.org/newshour/nation/father-of-clock-kid-sues-former-texas-school-for-civil-rights-violations
criminals
About the author
The most shocking & unbelievable collection of crime stories around. Prepare yourself for crimes that will piss you off. Graphic material! 18+ audience!
Reader insights
Be the first to share your insights about this piece.
Add your insights