Social Media Marketing To Grow Your Business
Effective Social Media Marketing Tips And Techniques To Grow Your Business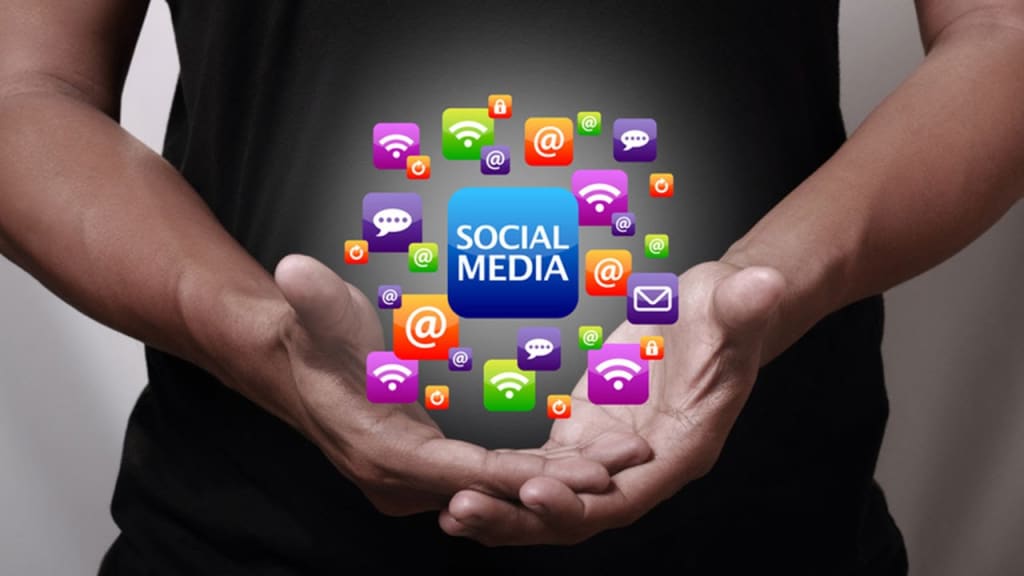 Social media is a rapidly expanding internet technology that combines business and marketing strategies. It has exploded onto the scene in the past few years and has had a profound impact on the way companies interact with their consumers. Social media marketing, therefore, is the utilization of various web-based platforms and sites to advertise a service or a product. While the traditional terms such as e-commerce and digital marketing still remain dominant in academia, social media marketing has become more popular among researchers and practitioners. In fact, these days' university students are undertaking studies on social media for a chance to become more knowledgeable about this fast-paced technological frontier.
A successful social media marketing campaign can achieve the company's sales goals much faster than conventional advertising methods. Studies show that consumers are spending two times more on social media networks than they are on search engines. The result is that social media marketing techniques can help a brand build a strong foundation on which it can be able to expand its business through engaging its consumers. If a company is able to establish a strong social presence on a website, it can easily draw the interest of its target audience. This is important because the more accessible your brand is to consumers, the more likely they are to buy products or services.
The most effective social media marketing strategy is a viral campaign. There are two types of viral campaigns: those that drive traffic directly to the company's website and those that create a buzz or a viral status through content distribution. One example of a viral strategy is a video. A well-made video clip with relevant content can quickly go viral and spread throughout the internet in a matter of minutes. Because video sharing sites are such a hotbed of activity, there are literally millions of opportunities for a company to generate buzz and get the name of its brand out into the community.
Viral strategies
Viral strategies are very easy to build and do not require a large investment of time or money. However, social media marketing campaigns require careful planning and consistent effort in order to be most effective. It is a good idea to put together a marketing plan in advance of launching a campaign and use traffic and social media websites as a tool to gauge audience interest.
A great marketing plan will also allow for testing and tracking to determine how successful a campaign might be. For example, a popular social media marketing campaign might backfire because its target audience discovers the campaign is no longer active. If the company plans on using surveys as a way to track customer satisfaction, then it should also track the results of campaigns using different methods and metrics. This can help to determine which method is most effective for reaching a specific audience and which isn't as effective. It can also help determine whether a campaign needs to be adjusted in the future.
Promote products
One of the best aspects of using social media marketing to promote products is that the audience is very likely to be global. There are many businesses that have made the decision to market internationally using Google AdWords and other PPC advertising platforms. These businesses have found that using the PPC process has been quite effective. Google's keyword research tools to help businesses find keywords with strong competition and allow them to focus on those keywords to help raise their search engine rankings. By placing ads on these sites with strong international appeal, many businesses have seen dramatic increases in their website traffic and overall revenue.
Keyword research
Keyword research is important to successfully conducting a successful social media marketing campaign. By carefully choosing keywords that will attract your target audience and creating ads that are targeted by these keywords, you will see great results. The key to success lies in creating ads that are highly relevant to the content on your website as well as targeting keywords that will bring in your target audience. This will ensure you have a diverse audience that is highly likely to be interested in your product or service.
Google AdWords
Although Google AdWords and other PPC platforms may seem to be simple, using the process correctly can make a huge difference in your campaigns. By taking the time to choose your keywords and adverts wisely, you can see great results in your business. Taking the time to learn as much as possible about social media marketing tips and methods will help you achieve your goal of making your business a top choice among your competition. Take the time to research how to effectively use PPC and social media marketing to increase your online presence and increase your revenue. Doing so will set you apart from your competitors and give you the edge you need to attract new customers and retain your current customers.