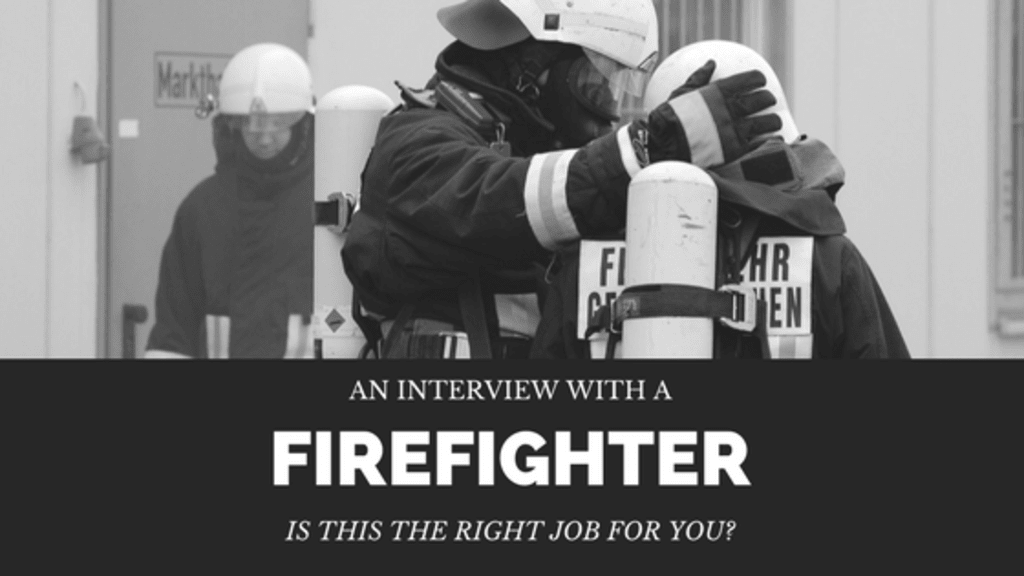 If you want to be a firefighter, know that the health benefits and friends are for a lifetime, the money is good, and there is room to be promoted. However, there are some negative parts to the job too ... you are risking your safety for others, and you see people at their worst.
Here is an interview with a firefighter that I hope will help you achieve your dream job. Good Luck!
1) Tell me about your job.
It's a great job.
2) What do you do in your job?
We are an emergency response to health problems, hazardous material problems, automobile accidents, fires, trench rescues, water rescues, support unit for public order unit, and elevator rescues.
3) What was your most recent rescue?
An extrication. We have to cut the car apart to get the person out after an accident.
4) What is your job?
A firefighter; an acting captain on a rescue truck. Like the spare captain.
5) Where do you work?
Toronto.
6) Do you like your job? Why?
Yes, I like that I feel its useful, it's constructive. I like the shift work. I work with a great bunch of guys and one girl. We have good teamwork.
7) Why did you choose to be a firefighter?
Because the police force turned me down and it pays well.
8) What don't you like about your job?
Bad work environments; emotionally draining.
9) Can you tell me about your background and how you got into this field?
I went to University of Toronto and got an HBSC in psychology (because psychology interested me), not knowing what I wanted to do. After I graduated, I worked in the emotionally disturbed adolescences in a group home (for less than a year) but didn't like it. Then I applied to the air force, the police department, and the fire department.
The police department rejected me because I was colourblind. I applied to the air force—they had something like 15,000 applicants and shortened it down to a few hundred, then they took us for a week of intense testing and they tested my eyes seven times and rejected me for my eyes. Then the fire department, they hired me.
10) How long have you been in this career?
Twenty three years.
11) What personal characteristics are required for someone to be successful in your job?
In good shape; emotionally strong; have to stay calm; people skills.
12) What do you think the future holds for people in your occupation?
I think that the new fire prevention laws will reduce the amount of fires, so the work will be more rescue and more medical.
13) What do you recommend to people that want to work in this field to help them get started?
They would have to take a community college course now. I didn't. They also have to have their first aid and DZ license. Play sports, study hard, and don't do drugs.
14) How much job security is there for people in your field?
There is excellent job security. They always need emergency response people.
15) What do you find difficult to do in your job?
Dealing with people who are distraught.
I hope this interview helps you decide if this is the right career path for you. If it is the right career path for you, I hope it helped you realize what you need to do to become a firefighter. Good Luck!
Thank you for reading my article. If you would like to read more, please feel free to look at the other articles I have posted on this website. I have all kinds of political and personal blog posts.