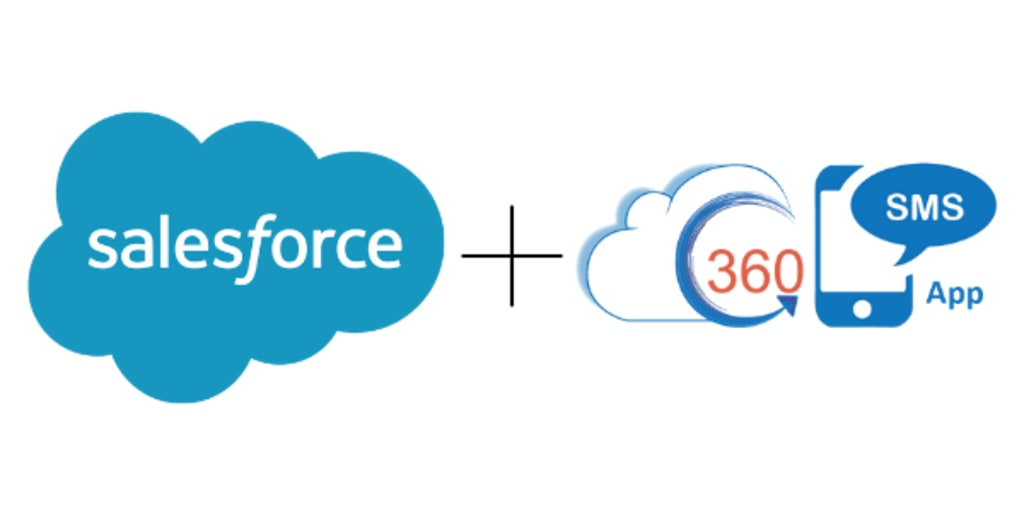 360 SMS is a one-stop text messaging solution for Salesforce. The app empowers users to communicate effectively with customers and business partners, allows marketers and sales users to batch text and enables administrators to automate triggered text messages and even automate the responses.
360 SMS is an easily implemented integration of inbound and outbound Text Messaging (SMS) and MMS (sending pictures and files) capabilities within Salesforce. The solution works in Salesforce Classic, Salesforce Lightning and Salesforce 1 automatically without any additional configuration
Marketing cloud and SMS are the two most robust ingredients that have their own importance in the marketing world. Combining both, Salesforce marketing cloud text messaging can help you take your marketing interactions to the next level.
Salesforce Marketing Cloud is the most robust digital marketing platform that lets you automate your marketing pursuits and market effectively through meaningful insights. It provides you numerous opportunities to target audiences with customer-centric marketing strategies and increases your marketing returns. Thus, by integrating marketing cloud and SMS, apart from boosting Salesforce SMS marketing returns, you can improve customer experiences also.
The Upside of Marketing Cloud Text Integration
Unified Customer's Data View for Quick Text Operations
Scattered customer data can increase the agent's workload and time frame of text operations. But SMS marketing cloud integration makes it easier for its users and allows them to perform scalable texting much conveniently. Marketing Cloud gives you a unified view of customer data collecting data from multiple sources and devices. Further, to perform text operations using such data, you can create custom List Views and send text in bulk using an SMS app.
Meaningful Analytics for Laser-Focused Targeting
Marketing cloud analytics lets you measure customer's journeys on multiple channels and devices. This helps you to target your audiences with a personalized text message and enhance their customer experiences. With a better understanding of audience tastes, preferences, and behavior, you could tailor your text messages to generate more leads and drive conversions. This way, you could target audiences and market your business offerings more effectively. More importantly, you can bring and use your own phone number to send SMS without any limitation of using a separate Salesforce marketing cloud SMS shortcode.
Multi-channel Support to Connect at Customer's Preferred Channel
By not limiting yourself to just SMS, you can extend the communication capabilities to various other channels by integrating a full-fledged SMS app. You could target customers where they already are through SMS, MMS, CTI, Voicemails, WhatsApp, FB messenger, Viber, and WeChat. Multi-channel support could help you revamp your marketing strategies and market more innovatively.
1-on-1 Interaction for Shorter Conversations
With SMS app integration, it becomes easier to conversate, respond, and address customer's queries right away. As any prospect or customer sends a text to any organization, a delay in response could annoy customers and hamper their experiences. Customers always look for quick or instant replies to get their queries resolved as soon as possible. As you integrate SMS and marketing cloud, you can get into 1-on-1 conversation with your prospects and resolve their concerns immediately.
Better Together: Marketing Cloud and 360 SMS
360 SMS, a no-code Salesforce-native texting solution that adds numerous advanced texting capabilities to your Salesforce marketing cloud SMS setup. It gets you DIY-configurable automation that allows you to run self-designed surveys to capture data at scale. You can use it to collect feedback or public opinions at a decent Salesforce marketing cloud SMS pricing.
Besides, you could automate follow-up texts based on customer activities and create interest across customer's journeys. Also, it helps you with the automatic lead assignment that automatically assigns leads back to the owner. This speeds up the process and saves higher authorities from assigning leads manually.
This is not all. Still, there is much more 360 SMS gets to your plate.
About the Creator
I AM WORKING AS ANALYST IN 360SMSAPP FIRM.
360 SMS is a one-stop text messaging solution for Salesforce. The app empowers users to communicate effectively with customers and business partners.
Reader insights
Be the first to share your insights about this piece.
Add your insights