Small Business, Big Heart
Finley's Boutique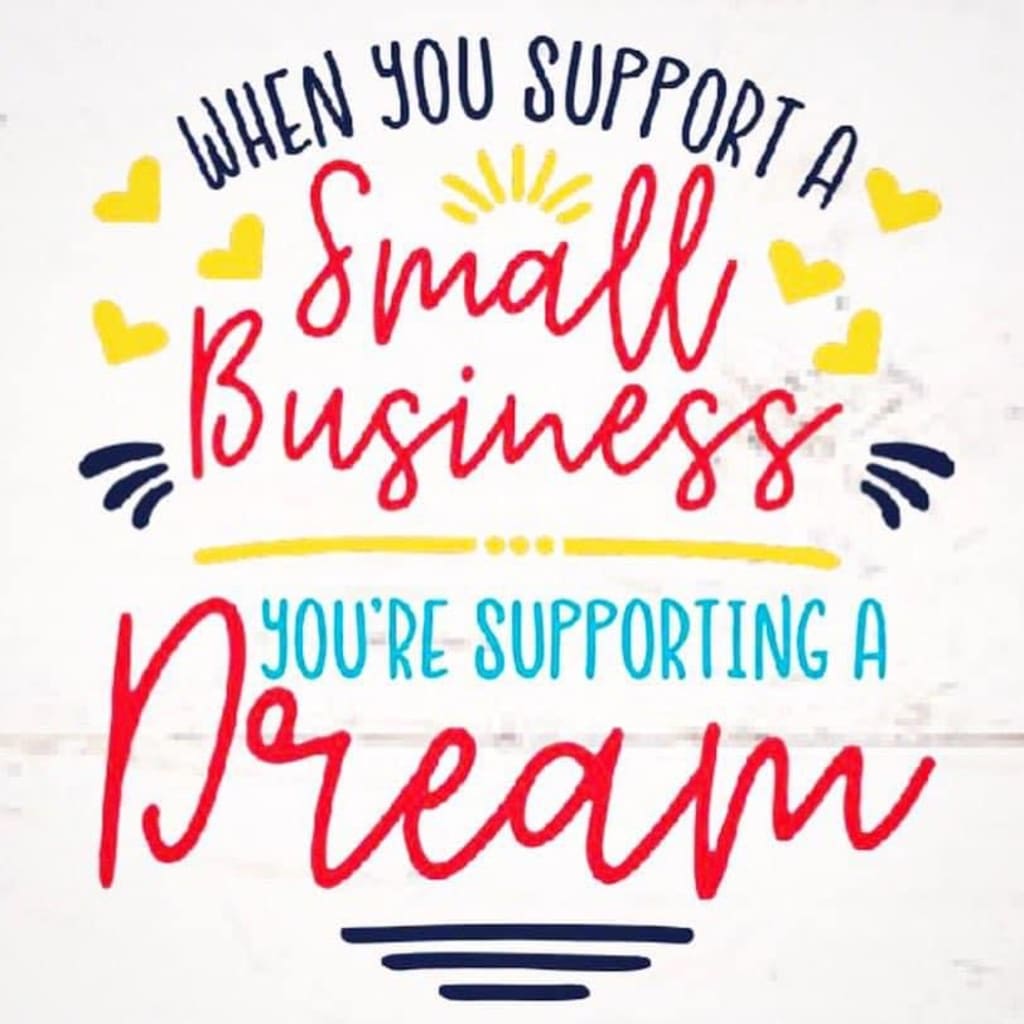 I never knew much about small businesses, until my mom started her own. We've all heard "Support small businesses" and "Shop Local!" But I never really thought about what that meant. Before my mom started her business, I didn't personally know of any small businesses. But once I started to pay attention I noticed just how many there were, trying to promote their items and services, and make a living, pursuing a dream.
Small businesses start with a dream, and with them comes a lot of hard work, and long hours. People don't really see the behind the scenes of owning a small business. There isn't a set wage, and you have to hope a population takes a liking to what you are offering. Also you are constantly promoting your business especially if you don't have a store front.
Now my mom started her business three years ago, with my little sister who is now five. She named the business Finley's Boutique after my little sister. She currently only promotes the business online because it's been tricky finding a suitable storefront. It has been a big dream for my mom to grow this business and provide something for everyone. She does do homemade items, gifts for all occasions, and has worked with some other small business clothing brands to incorporate them into her boutique. There is something for all genders, and all ages. It's very family friendly, as it is run by a mother and daughter.
These past years I've seen the struggles and what it means to own a small business. You have to start with an idea and some hope, and put a heck of a lot of effort in to grow that idea. A lot of people overlook small businesses, and we could sit here and try to come up with reasons why but I know I'd much rather support someone's dream, and by doing that I'm helping the family and growing the spirits of the owner(s) of that business.
I truly wish more people would support small businesses and I want this article to be a reminder that they are out there and that by supporting them, you could be supporting more than you know like the family being able to get sport's gear for their kids, extra money to put towards a vacation, motivation to keep pursuing the goal of growing their business, and hope that they will be able to support their family with this dream.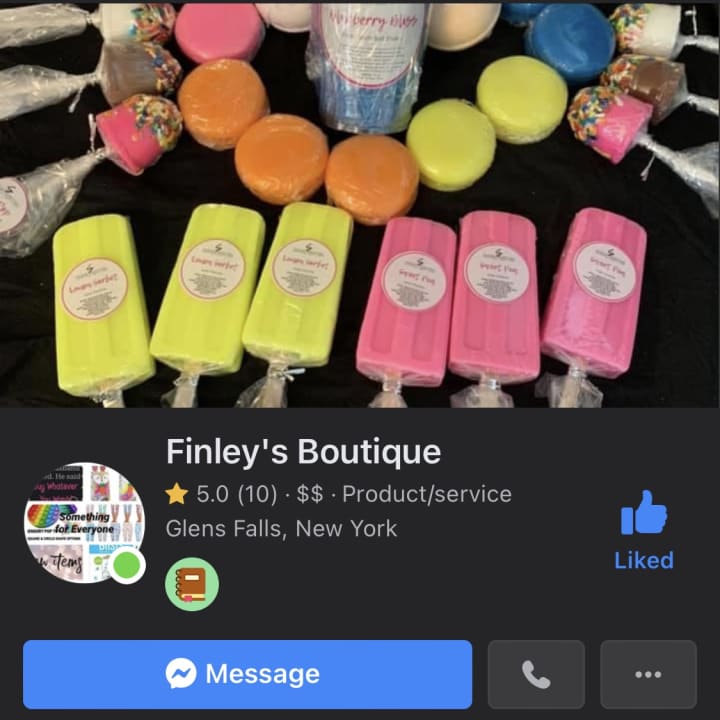 Watching the long nights my mom spent on this business, and the periods where sales weren't high made me realize that just by being more cognizant of the small businesses around me and choosing them, where their items and services are handled with more compassion, their prices are more affordable, and their whole essence is more thoughtful. It's amazing to think that a small business was built from nothing but a dream, which makes that business a recipe of hardwork, dedication, and passion.
And it's not always about buying from a small business either. Supporting a small business can be as simple as sharing their page, liking their post, talking to other's about it. Not everyone has the means to support with money at times, which is understandable. But support doesn't have to be just money. Support comes in all kinds like a nice comment, a share, a like. It's that simple to give support to what could very well be someone's livelihood.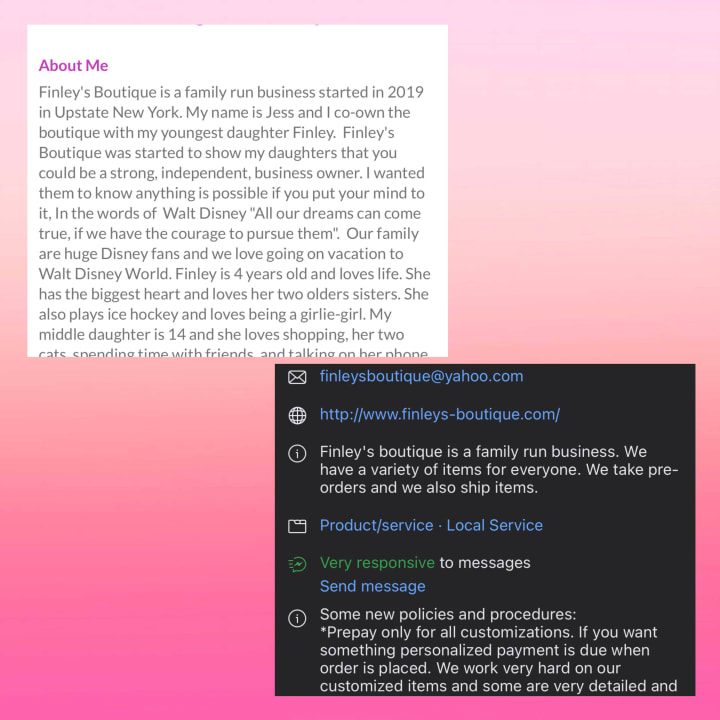 I'm very proud of where my mom and sister have taken this business and I look forward to seeing it blossom further. I understand and appreciate the hard work that is put into owning a small business, and they are something special and unique that should never be taken for granted because no two are the same. Once you start supporting small businesses, you realize how much you really are supporting, and you'll start to feel better and more connected to the products and services you are receiving. Small businesses with big hearts give you the chance to support a dream. Let that sink in.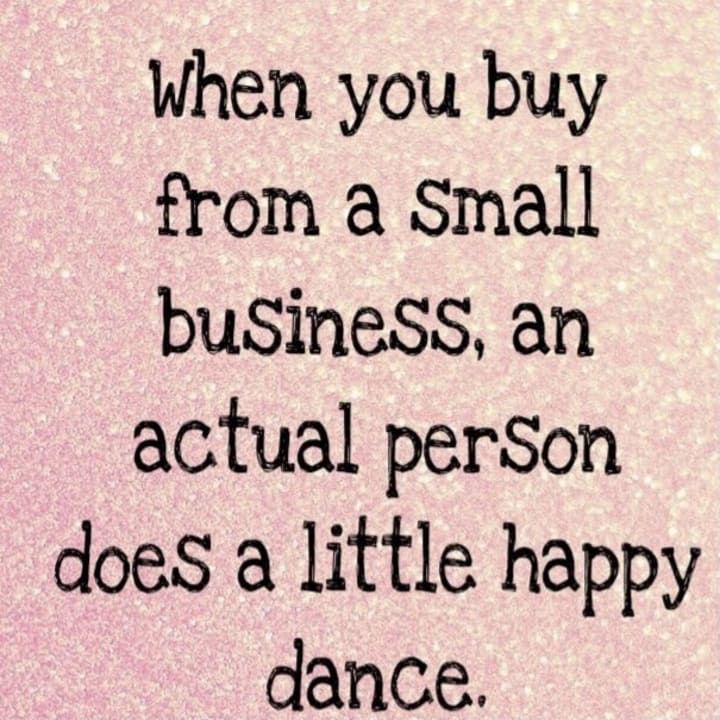 business
About the author
But, what if it does work out?
She walks through Hell with a smile because she owns her demons.
Don't say why me, say try me.
If you can't beat the fear, do it scared.
You only live once? False. You live everyday.
Reader insights
Be the first to share your insights about this piece.
Add your insights