Six Simple Steps to a Successful Online Business
It might be easier than you think!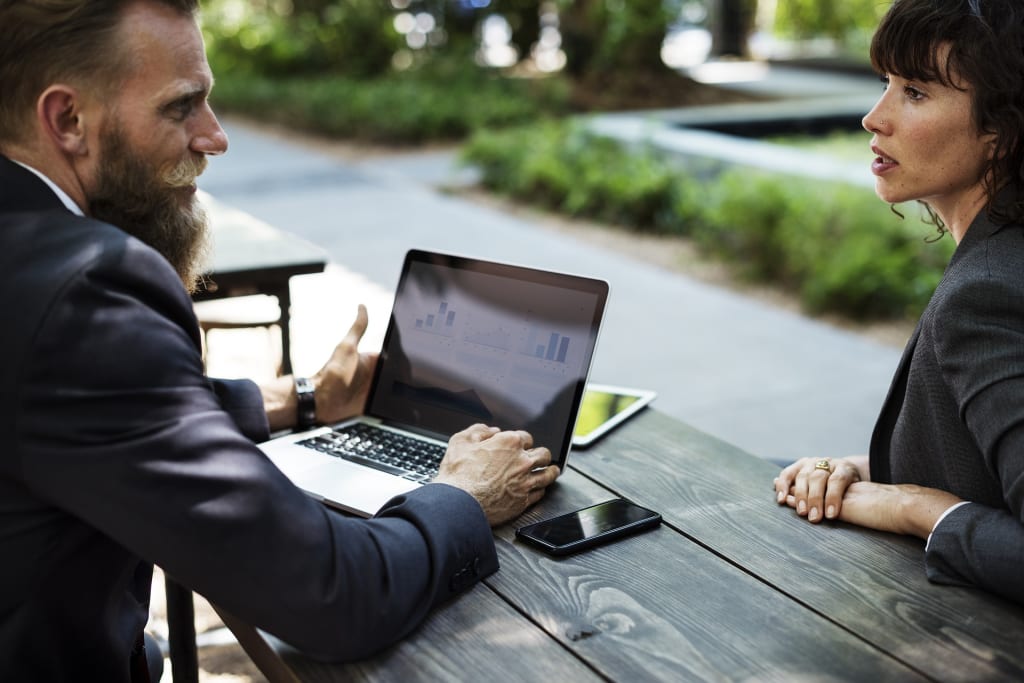 Did you know the average millionaire has seven sources of income? Since I was old enough to think for myself, I have been a little bit obsessed with money, the freedom it brings and the struggles you avoid when you have enough of it.
I have tried almost everything to earn plenty of money, with minimum effort. (What's the fun of having money if you have to break your back to get it).
The secret to the millionaire lifestyle is passive income. You need to be in a position where you can earn money whilst you sleep.
So, I looked for a while and I ended up at this tech company and what I learned there was life-changing.
Here are the secrets to a successful online business.
1. Find something that has worth to people.
Duh! People need to pay you for your items, services or expertise so they need to actually have some worth.
A great place to start is finding out what you are good at and what you are passionate about. If you love writing then try blogging and so on and so forth (this one is down to you, I can't tell you what you like doing).
2. Think things through.
What are customers/clients usually displeased about? Customer Service? Delays in receiving things? Postage? Returns?
How can you create a process where these things are not an issue? How do you eliminate the middle men?
It is a good idea to take a look at your competitors at this stage. Where are they falling short? How can you beat them?
3. Work smarter, not harder.
So, you've had a fantastic idea and now you need to pay for a website and buy this or that and build an audience…right? Wrong.
The biggest enemy to a new business is wasted expenditure.
Why pay for your own website? Why spend months (potentially years) driving traffic to it?
Find someone to do it for you.
If you are heading into e-commerce, who are the biggest companies in the market? Who has the traffic already? Amazon? eBay?
Find a way onto sites with a built-in audience. It will limit the hard work you actually need to put in (no SEO, no marketing, no Google Ads… I could go on).
4. Social Media
Use social media to market your products or services. Find people who follow people like you. Find people interested in your goods and services and follow them!
Get your friends and family to share your pages! Everyone needs some support.
Don't be put off by negative people either. It isn't easy to start your own successful business, and people are always waiting for others to fail. Determination will see you through.
5. Deliver
Fulfill your promise to your customers/clients. Get things right and work out any kinks in your business strategy. Don't be afraid to test things at this point. Is one type of product/blog/service doing better than the rest? Push that more.
6. Set up your website.
Once you have established a reasonable income using the above methods, set up your website. This will not be your main source of income so don't spend major amounts of money on creating it, but this will be somewhere to direct your customers.
People will often stray away from Amazon and eBay if they think they will get a bargain on the suppliers own website.
If you are clever, you may have already figured out how to turn your service/product into a passive stream of income. If not, then keep working on the above steps and I'm sure you will soon get there.