Silver Investor's choice to Invest in.
If you still intend to purchase jewelry, consider investing in bullion jewelry. You will, at the very least, have a better chance of getting what you pay for.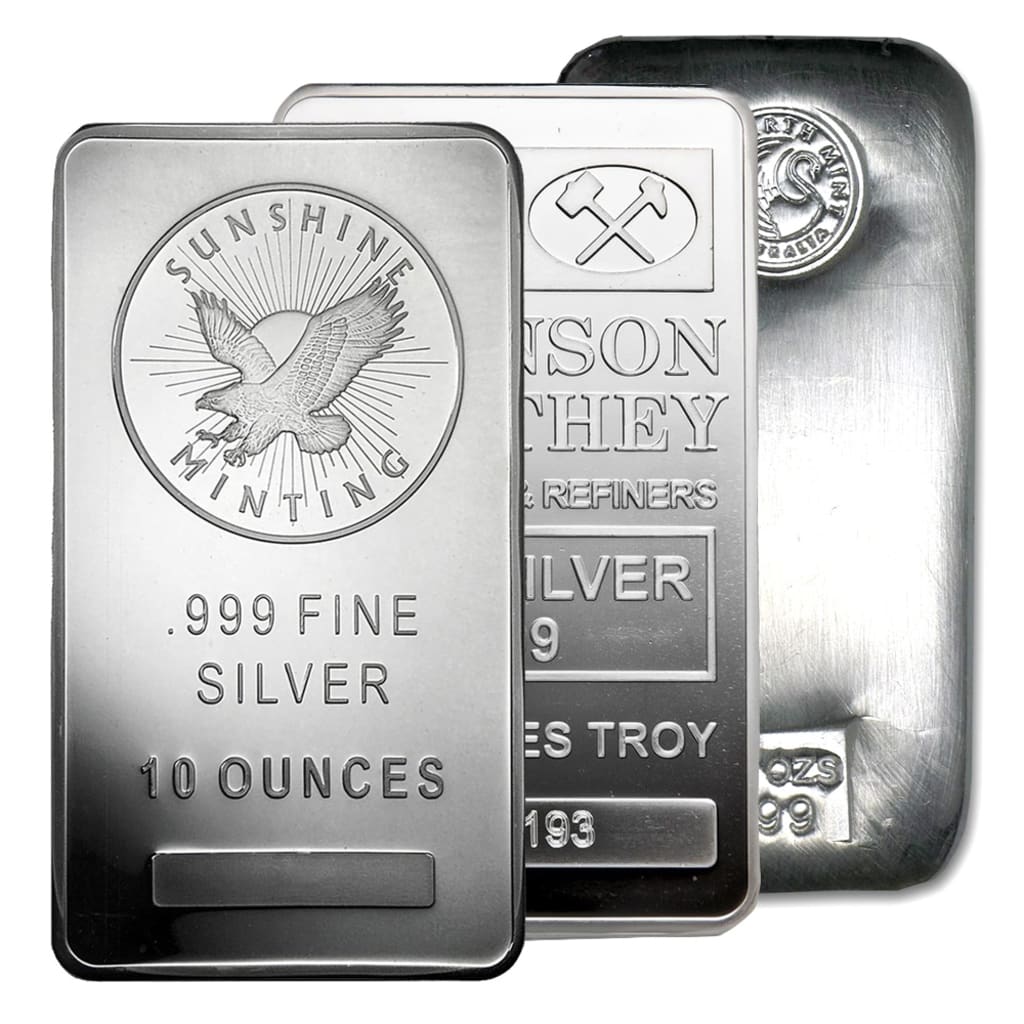 Silver Investor's choice to Invest in.
1. Many people don't think of silver jewelry as an investment when they buy it. People tend to buy more necklaces, bracelets, and anklets as fashion accessories. Unfortunately, this is one of the very reasons why these things are typically not good investments.
There is more to the price of jewelry than just the precious metals it contains. If this were the case, investing in silver jewelry would always be a smart move. However, the price is typically set by the designer rather than the metal's intrinsic value.
Everyone appreciates the high level of craftsmanship offered by high-end jewelry designers. However, you are unlikely to receive a significant return on your investment. Think about some of the most famous jewelry designers:
Because these designers have large advertising budgets, you've probably heard of Harry Winston, Van Cleef & Arpels, Cartier, Buccellati, Graff, and Tiffany & Co. at some point. Naturally, this also indicates that markups are generating a significant profit for them. They could not possibly acquire silver at the spot price and then resell it at that price.
To make silver jewelry a profitable investment, choose a brand with low prices. Unfortunately, this typically indicates lower quality and increased future selling difficulties. A counterfeit product may also be identified by the absence of a well-known brand name.
If you still intend to purchase jewelry, consider investing in bullion jewelry. You will, at the very least, have a better chance of getting what you pay for.
2. You get less pure silver when you buy jewelry to invest in. Unfortunately, silver jewelry bullion options are scarce. The majority of bullion jewelry only contains gold because of the high production costs. This suggests that the silver used to make necklaces and other jewelry is not particularly pure.
This is due to the fact that the fineness of silver can be greatly affected by the type of silver you purchase. For instance, the majority of one-ounce silver bars contain.999 fine silver. This is not the case at all with silver items that were not produced for investment purposes.
Consider the various levels of silver purity:
Fine, pristine silver: Brittania: Sterling silver with a fineness of.958 Brittania: 925 jewelry silver's fineness: .800 fineness Because sterling silver makes up the majority of jewelry in the United States, the term "jewelry silver" is rarely used. Even though this level of purity is significantly lower than that of other options, it still has the potential to be a great investment. Why buy silver jewelry when bullion coins are readily available?
The majority of people justify this action by citing price. Sadly, this argument is ineffective. When you combine the high markups and jewelry's lower precious metal content, you almost always get "less bang for your buck." This is not a good investment strategy.
If you want to buy silver jewelry as an investment, pay close attention to the hallmark. Be careful about what you buy, and you might want to look at old fashion accessories that might no longer be valuable.
3. There will always be counterfeits on the market whenever a valuable item is sold. Jewelry that is not real is now a problem. This issue is getting worse everywhere. In point of fact, counterfeit goods are now purchased and sold for 3.3% of all global trade. This is more than $520 billion per year.
Unfortunately for people who want to invest in rings and bracelets, fake jewelry is one of the biggest contributors to this statistic. The best way to avoid counterfeit goods is to buy brand-new products directly from the manufacturer. Taking this safety precaution, however, will necessitate a costly purchase.
If you try to buy silver jewelry as an investment, you run a very high risk of getting a fake one. This is because you need to sell these things at the lowest possible silver price in order to make a profit. If you want to avoid designer and other premiums, the best way to buy is:
Private sellers who meet face-to-face Estate sales, auction lots, and pawn shops eBay and other online marketplaces Each of these options gives you the chance to invest in silver jewelry, but they all have significant drawbacks. There is typically little recourse available to you if you purchase a counterfeit item. Meeting strangers, for instance, might just be criminals pursuing you.
Sadly, the best ways to stay away from counterfeit jewelry also raise prices. Even though these prices are probably right for a lot of things, they are not good investments if you want to store the value of silver.
Reader insights
Be the first to share your insights about this piece.
Add your insights