Setting up a business in Singapore
Setting up a business in Singapore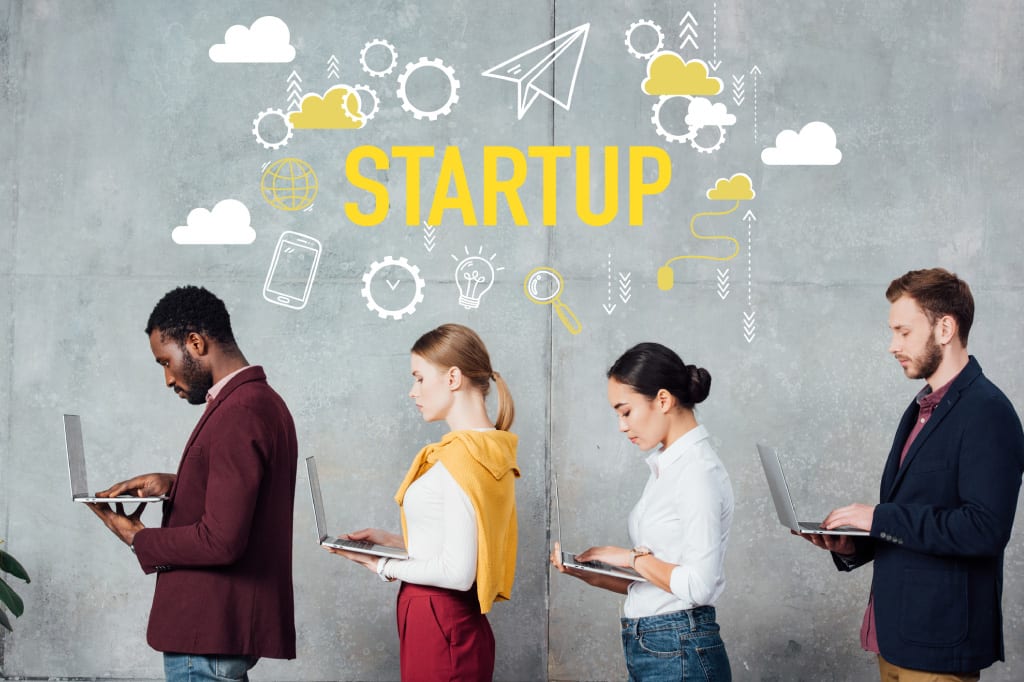 Setting up a business in Singapore
Singapore has demonstrated for more than ten years that it is incredibly welcoming to both domestic and foreign firms. It is now ranked second in the world by the World Bank's Ease of Doing Business Index. Furthermore, despite Singapore's provision for six alternative business structures, the private limited company is the most popular kind of corporate structure there.
What all the hoopla is about Setting up a business in Singapore , then? Why do local and international companies choose this category? When establishing a private limited company in Singapore, where do you even begin?
The prerequisites for registering a private limited company in Singapore are covered in detail in this guide, along with any other queries you may have about private limited businesses in Singapore. Finally, as a cherry on top, we discuss what you ought to do after forming a private limited company in Singapore.
What does a Singaporean private limited company do?
To begin with, a private limited company is one of the limited liability firms that Singapore's Accounting and Corporate Regulatory Authority has registered and is in charge of. A private limited company, however, offers exceptionally exclusive and independent shareholding advantages, in contrast to public limited corporations and firms limited by guarantee.
You won't be required to exchange the shares openly on the stock market, so to speak. Instead, depending on the guidelines outlined in their company constitution, the members of a private limited company in Singapore are expected to hold and control their shares privately.
Individuals and corporate entities are both permitted to purchase equity in a private limited company in Singapore, according the Singapore Companies Act. These individuals are referred to as shareholders collectively, and their ownership stakes in the corporation are measured in shares.
Having said that, you can tell a Singapore private limited liability business by its name alone. Typically, the ACRA registers company names that end in "Ltd," "Pte Ltd," or "Private Limited."
Then, when you delve more, you're sure to see the extra characteristics that clearly distinguish private limited entities from the other corporations in Singapore. This is where you learn about the main advantages that persuade business owners of all stripes to form a private limited company.
The purpose of forming a private limited company
Principal Characteristics of a Singapore Private Limited Company
Small Liability
Actually, the greatest benefit of an LTD in Singapore is that it has limited liability. The corporation has been established as a separate legal entity from its stockholders.
As a result, you are not liable for the company's obligations or debts individually. Your personal assets are shielded by the Companies Act from all potential legal ramifications of the company's debt issues. Even declaring bankruptcy won't have an impact on its stockholders.
Shareholders: Total and Type
However, it is important to keep in mind that there are limitations on the number of stockholders. In Singapore, an LTD can only operate with a minimum of one shareholder and a maximum of fifty. Additionally, you are able to register both natural persons and legal entities as shareholder members.
Total and Fair Value of Shares
Get this, though. In contrast, the associated share volume is not restricted by the Companies Act. In Singapore, members of an LTD are free to register any number of shares. The company's overall equity allocation won't be impacted by that.
Instead, the percentage of shares you own is used to determine your ownership in an LTD. You could be considered to hold 50% of an LTD with 1,000 shares if you have 500 shares, or 25% of one with 2,000 shares. The corresponding portion of profit and capital that you will be entitled to depends on these percentage figures.
By multiplying the entire number of shares by the matching nominal share value, you may ultimately determine the total share capital.
Capital Minimum Paid-Up
While you're at it, remember that a Singapore limited liability company must have S$1 in paid-up capital. However, following formation, you'll have complete freedom to raise the company's paid-up and share capital.
Trading of Shares of a Company
Unrestricted share trading is another benefit that an LTD has in Singapore. If you're seeking to raise money, you can allow outside investors to purchase shares, or you can transfer the shares internally. All you need is a private sale contract that abides with the bylaws of your business.
But the constitution is more complicated than that.
The Organizational Charter
Almost all business operations and shareholder interactions will be governed by the constitution document you provide when registering your LTD in Singapore. Because of this, ACRA actually referred to it as the Memorandum and Articles of Association in the past.
Legislative Compliance
Unfortunately, the constitution of your business won't shield you from the numerous compliance obligations that come with this kind of corporation. Due to its intricate compliance requirements, it is even claimed that Setting up a business in Singapore might be quite expensive and time-consuming.
But on the other side, it does manage to compensate for all that trouble with these exceptional advantages.
About the Creator
I am English honors student and trying to enhance my skills by sharing some home improvement tips for security purpose only
Reader insights
Be the first to share your insights about this piece.
Add your insights