SEO Techniques that Generates the Most Updated Results
There are many areas of a website that you will need to keep an eye on, from optimization and content to keywords and backlinks. Here, we will share 19 SEO techniques to improve your site's results.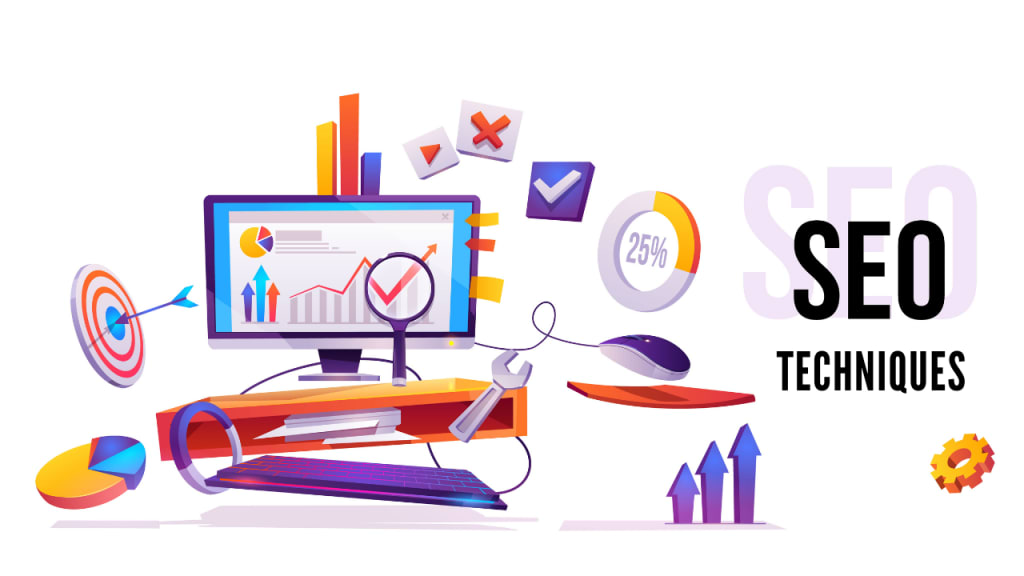 Top SEO Techniques
The world of SEO is dynamic. As Google and other search engines continuously update their algorithms, the previous tricks and early SEO tactics that kept your website at the top of the SERPs may not work anymore.
To stay relevant and to reach the top of the search results, you'll need to constantly adapt to changes. There are many areas of a website that you will need to keep an eye on, from optimization and content to keywords and backlinks. Here, we will share 19 SEO techniques to improve your site's results.
1. Analyze your website's foundational SEO
When it comes to building your SEO performance, the foundation is your website. Before making any new efforts you must clearly understand your site's current performance and where you will need to improve. Clarity starts with an SEO analysis or audit of your website.
2. Prioritize user experience
When determining how to update your site and improve search engine performance, you must prioritize the user's wants. If your site is difficult to navigate, visually unappealing or otherwise unfriendly for users you won't reach your SEO performance goal.
3. Consider the details
While you might be tempted to focus solely on the significant changes that need to occur, don't forget to focus on little things. Small details on your website will significantly impact the amount of traffic and conversion rates. Think CTA's (calls to action)!
4. Optimize your website for Mobile devices
It's more important than ever to have a mobile-friendly website. Google recognizes that most users now access websites via a mobile device. In March 2021, mobile first indexing will become the standard for all websites. Learn more about the Mobile First indexing and tips that help your website rank higher in the Google search results!
5. Improve your page landing speed
This is important for any website. Your landing page must load quickly. If it takes too long, it can turn away potential visitors. Slow loading speed creates a bad user experience. To get a better understanding of how your site loads, first test your page speed with the PageSpeed insight tool by Google.
6. Work from a content strategy
When you set out to write blogs and publish SEO-focused content you need to work from a well-considered strategy. Start by conducting keyword research using an SEO tool. Your SEO Content strategy should be: Publish, Measure, Adapt.
7. Revamp and relaunch old content
You don't have to exclusively publish new content to keep your content SEO strategy moving. Optimizing and relaunching old content can sometimes be more beneficial to your overall performance.
8. Research your keywords well
Before you finalize your blog post ideas, take some time to find relevant keywords. If you are using the right keyword, you have a better chance of driving conversions as well as a higher ranking.
9. Make sure your posts are the right length
For a long time, SEO experts have stressed the importance of posting quality content. There is no doubt that content quality is an essential factor in improving your search rankings.
10. Get quality backlinks
For search engines, quality backlinks equate to reliability and expertise. When you have many quality backlinks, you'll likely get higher rankings in SERP's. It is the most critical SEO technique that can directly affect the website score.
11. Write authoritative content
This will most likely happen on longer-form, authoritative content that contains original perspective or new research.
12. Take advantage of internal links
As you write content, look for opportunities to link to product pages, other articles, and any call to action-focused links such as a contact page or free trial you link your content internally. This makes the website and content structure more engaging and organized.
13. Embrace SEO Schema Markup
Schema markups are tags that Google uses to understand what type of content is on a page and how it should serve it in results and answers questions effectively.
14. Write better headlines
Your objective behind writing blog posts is to get engagement while also ranking well. Using the right keywords so search engines can find your posts is crucial. However, stuffing your headlines with keywords may seem robotic. It's a constant battle between creativity and better ranking.
15. Consider your competitors
You can get a competitive edge over your competitors by identifying their strengths and weakness. Keyword research is one of the ways.
16. Using appropriate tags
You need to make sure that crawlers can identify the content. You must use the correct title tags, alt tags, and metadata if you want the search engine to see your visual content. The title tag defines the visual content on your web page.
17. Optimize your content for voice search
To stay on the top of your game, you need to tailor your content and SEO techniques with this in mind. An important thing to focus more on is, for voice-based searches, your content must be tailored for speech.
18. Leverage YouTube SEO
If content is king, then video content has now been crowned the undeniable king. The growing popularity of video content isn't surprising- it has a higher retention rate than textual content. YouTube is now considered one of the top 2 or 3 search engines, and Google includes Youtube and other video results within the top few positions of their SERP's.
19. Aim to be the last click
If you are publishing content that speaks to your audience's needs and answers their questions, their search should end at you. For this, you need to create interesting content.
Every marketer and SEO expert wants to improve their search ranking and get more traffic, but very few use the right SEO techniques to improve their websites.
If you are ready to get more information about your website, improve your website's performance and publish more substantial content, speak to Brad Sacks from OptiWeb Marketing. They can help and also become your web marketing partner. They are a leading SEO Company in Montreal.
business
Brad Sacks is a Negotiation, Sales, E-Commerce, Retail, Management and Web Marketing expert based in Montreal, QC. He is the founder of OptiWeb Marketing, a web marketing agency in Montreal.