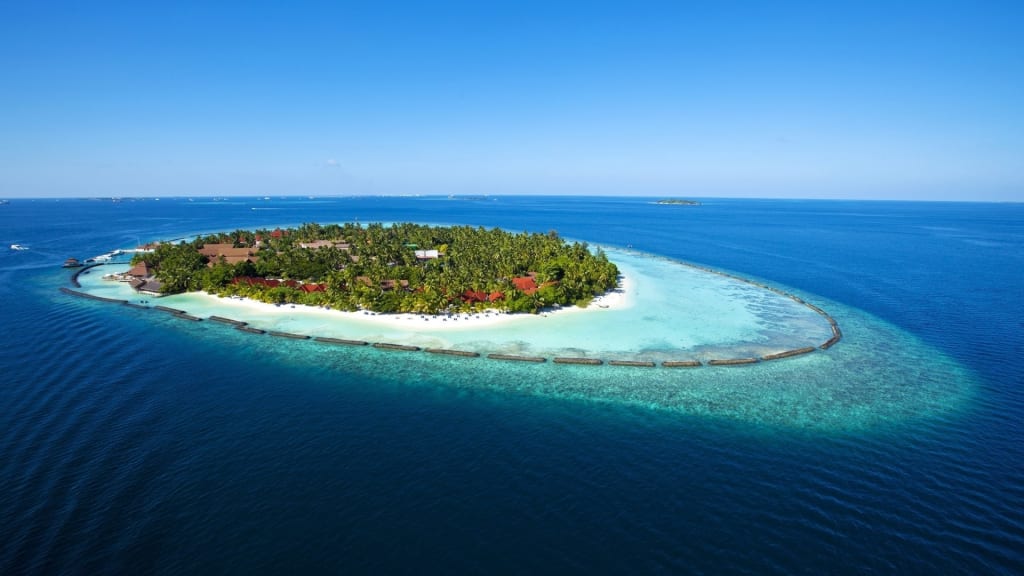 Innovation Pioneer Forum will be held from November 16-20, 2020, and the topics will revolve around the innovations needed to quickly recover from the epidemic.
At this moment, more forward-looking and innovative enterprises are critical than ever.
The Forum's New Champion Awards recognize three organizations with the potential to create real long-term change in areas such as sustainability, digital disruption and agile governance.
Winning projects must be economically viable, have the potential to have a significant impact on business and society, and be ready or have begun to operate at scale.
Below are the three winners.
Sustainability: Gemini Corporation
Gemini Corporation is a global recycling company whose mission is to help the planet reduce waste and drive the development of a global circular economy that brings "second life" to all waste.
The business was founded in 1989 by Surendra Patawari. At present, the company has collected hundreds of thousands of tons of recyclable plastics from all over the world, as well as a large amount of rubber, metal and paper, as well as 50 million tires, 1 billion plastic bottles and 1.5 million refrigerators.
In addition to using all the waste and leftover materials collected for production purposes, the company is also giving back to society through a number of initiatives in India.
These include providing free medical, educational, environmental and social care services to 12 villages in Rajasthan; building two schools in India to provide free education to 400 poor students every year; planting and maintaining 100,000 people in Indian deserts tree etc.
The company said it now hopes to address the increase in waste plastics due to the Covid-19 pandemic.
In the 'Excellence in Sustainability' category, other honorable mentions are:
KOIS: KOIS is a social finance pioneer that translates projects with high social and environmental impact into specific investment proposals for the public and private sectors. KOIS focuses on three areas: health, education and employment, and the environment. Through innovative financial programs and investments, they have helped more than 36 million patients, helped more than 27,000 job seekers, and built more than 2,500 sustainable residential units.
Denim Expert: Denim Expert is a Bangladeshi manufacturer of denim fabrics actively working to improve the sustainability and inclusiveness of the Bangladeshi garment industry. In 2019, the company set sustainability goals and indices in a number of areas, including reducing energy and water consumption, carbon dioxide emissions, and waste generation. The company is also working with USAID to help transgender people and survivors of human trafficking.
Green Delta Insurance Company: Green Delta Insurance Company Limited (GDIC) is the largest insurance company in Bangladesh. Working with the Ministry of Health and Economy, the company is committed to providing affordable universal health coverage, which currently directly affects 82,000 households and indirectly benefits 65,000 people.
Digital disruption: Optel Group
Optel Group believes that companies will face "unsustainable environmental and social pressures" if supply chains are not fully transparent, or cannot measure or disclose their impact.
Optel Group's technology helps companies in the pharmaceutical, cosmetic, food and beverage industries track their assets in real time, mitigate the risks posed by counterfeit products, analyze their impact and resource utilization, and verify the origin of their products.
The business says its platform tracks more than 15 billion products annually, connecting 300,000 stakeholders with 15 million consumers.
The project has had wide-ranging societal impacts, including responsibility for overseeing the palm oil supply chain by monitoring deforestation activities and the social situation of workers. Its traceability technology allows consumers to return used products to the manufacturer, optimizing the utilization of reusable plastic containers and helping to achieve a 50% recycling rate.
The company tracks more than 15 billion drugs globally each year to protect consumers from counterfeit products.
The other honorable mentions in the Digital Disruption Excellence category are:
Temenos: Temenos is helping banks achieve digital transformation through advanced banking technologies including cloud technology, software-as-a-service technology and artificial intelligence technology. With this technology, banks and credit unions have been able to give small businesses quick access to vital government funding during the COVID-19 pandemic. One example is Temenos' project with Atlantic Union Bank (AUB). In this project, they built a digital loan portal that helped Union Atlantic approve 6,500 applications in just 13 days, with a total funding of $1.4 billion. By the end of the program, they had helped around 200,000 SME employees.
Puravankara: Puravankara Limited is a real estate conglomerate with operations in India and other overseas markets. The company was one of the first builders to use prefab technology in construction. Not only does this technology reduce waste, it also reduces construction time by 20-25%. The brand has also launched an online booking platform called "BookMyHome" that provides transparency to homebuyers, thereby transforming the consumer experience of buying a home.
Homework Help Education Technology: With Homework Help, students can upload homework questions and search for answers with the help of artificial intelligence. With 800 million active users, the platform is one of the largest online education platforms. In response to the call of the Ministry of Education, Homework has become the first educational platform in the country to distribute "Synchronized Free Spring Courses" to more than 31 million children to ensure that students can continue their studies during the epidemic.
Agile Governance: Risk Insights
Risk Insights is a risk management consulting firm. In May, the company launched a new business rating tool in South Africa. The tool uses artificial intelligence to rate public companies on their level of environmental, social and corporate governance (ESG).
South Africa is a resource-based country that faces multiple social and governance challenges, including high greenhouse gas emissions from the country's mining and manufacturing sectors.
Faced with these challenges, Risk Insights has developed an online rating tool to rate the environmental, social and corporate governance (ESG) level of all companies on the South African Stock Exchange on a scale of 1 to 4, with 4 being the highest rating.
Anushka Bogdanov, founder and managing director of Risk Insights, developed the tool with several young data scientists from towns in South Africa with strong math and engineering skills.
"We now recognize that if businesses are to be more successful in the future, they need an inclusive and meaningful social strategy that responsibly considers factors such as race, gender, age, and the ability to address climate change and A viable plan for major issues such as social conflict."
Risk Insights is currently using the tool to rate stock exchanges in Nigeria, Kenya and Mauritius. It hopes to rate the New York and London stock exchanges by the end of 2021.
Reader insights
Be the first to share your insights about this piece.
Add your insights