Running a Free Book Promotion
With Amazon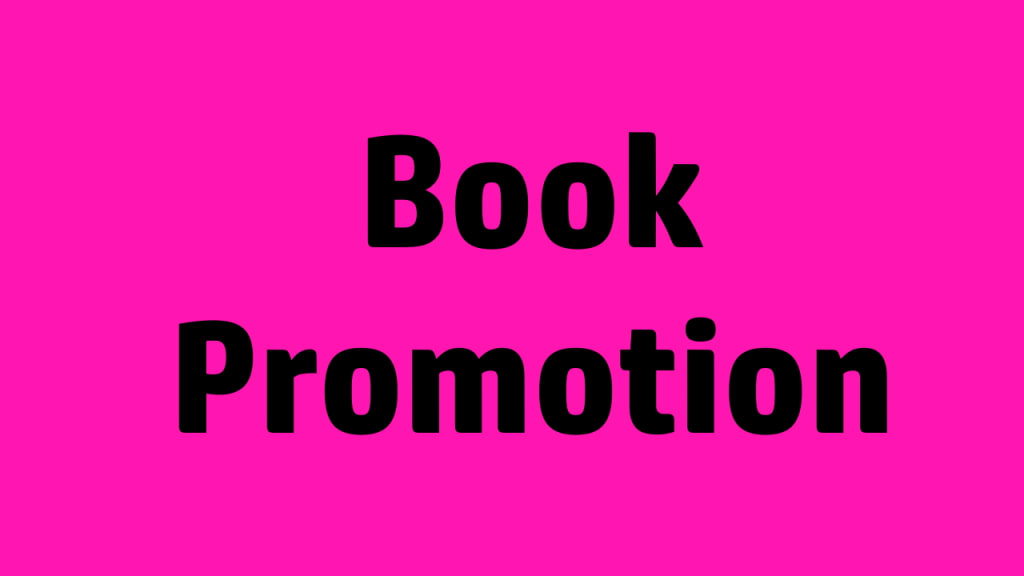 We all know the old saying "If you're marketing you're not writing." It's true that the more you write the more you can publish, but if you want to sell your writing you have to do some marketing. I don't know any independent author that likes marketing, but everyone agrees, authors are taking on more and more of the promotional side of the coin. So, here's a little bit on how to run a free book promotion using Amazon's promotion tools. If you publish your books somewhere other than Amazon it's not going to be that different. Just find out how to price your book to free and off you go.
First, Free for how long?
This isn't about putting your book at permafree. This is about setting your book price to free for a set number of days. Permafree books can work really well in the marketing world, but we're not going into that today. So, first, pick a number of days to promote your book. Amazon's publishing platform will let you set a book to free for five days if it's signed up in the Kindle Unlimited program. Not every author uses that program, but many do.
I go for the max number of days. I'm currently setting up a promotion for my interactive novel, Lost Relic. It'll be free April 10th through the 15th. That gives me a good window for listings on promotional sites and time for readers to grab a copy. Some authors do a single free day. That can work and I'll be trying it out later this year, but for now I'm going to hit the max days.
Second, A picture is worth a thousand words.
We all know most people scroll and scroll. Images can catch the average scroller's attention a lot faster than just a line of text and a link. Work on crafting a nice graphic for your social media sites. You can do this on your own or you can generate one online. There are a number of websites that offer some free graphic creation. For those you supply some basic elements, like your cover, and piece together your image.
Your promotional image should have information! Free should be on that image somewhere. Even if it's just your cover with a nice ribbon or stamp saying FREE. Let the image communicate the promotion. When you throw this up on social media you'll add the blurb and links in the post.
Now, Spreading the Word.
You're days are picked out and now it's time to get the word out there. You can't start posting on social media just yet. This is the time to take a look at book sharing sites. There are some free share sites and there are some paid share sites. You can find a number of them online just by Googling "free book promotion sites." It's how I found a lot of the sites on my go to list.
For this promotion I have a budget of $10. That's not a lot, but it's better than nothing. I have limited choices at this price. So, to maximize your coverage hit as many of the free sites as you can! I can't say this enough. Spread the word far and wide on those free sites. They may not all post your promotion but if you submit to enough of them you'll have a much better chance of spreading the news.
Paid promotion sites. Small budget, big budget you want to get the best bang for your buck. Research paid promotion sites. Stalk their social media listings and see if they're going to be a good fit for your book. Each genre has their own set of needs. Find yours and research. At the end of the day you're going to have to take the leap and pick one or two or three. Whatever you're budget lets you do.
Got your sites picked? Make sure you submit your free dates and make notes on where and when those sites promote for you. You'll want that info later.
Next, Do a little Tease.
The day or two leading up to the free days tease it out on social media. Now would be a good time to drop a few lines from your book or a good review it got. Let your loyal readers know that it's going to be free soon. Encourage them to share with their friends who haven't read the book yet. Don't push or spam people. Just drop the hints.
Finally, Free days arrive.
Hopefully you haven't been forced to put all your eggs into one basket and the news will be spreading through email newsletters and posted onto blogs and shared through social media. This is what you want from those promotional sites you spent so long submitting to. You can share on Facebook/Twitter/whichever site you use, but again, don't spam. There are Facebook groups that have lots of readers that want to hear about free and discounted books. Hopefully you've found a few of those. Read the rules carefully and post on their promotion days.
This is when you use that image created back in step two. Don't slack. Keep posting and twitting your normal stuff and add a reminder maybe once a day about the free promotion.
If you have a blog now would be a great time to post a snippet taken from the book. If you can, try to do a guest post on another blog. Authors love connecting with each other most of the time and finding content for their blogs is almost as hard as marketing. So, get connected. You can also offer guest post on your blog in exchange. Win-win.
And then it's done.
You may have sat there watching for the downloads the roll in. Maybe they did and maybe they didn't. Maybe they only trickled in. There's no telling, but the promotion is over and hopefully you found at least one new reader. If the promotion went poorly or went awesome, you're going to want to know why.
Check out your paid promotional sites first. Some offer stats on how many people clicked on your book. If those stats performed poorly knock that site off your list and try another one next time. This is the leap of faith move mentioned before. Sometimes these sites work out and sometimes they don't. Keep researching and learn what works for you and your book.
All those free ideas. Yeah, just keep doing them. I know it's most often just screaming into the echo chamber, but they're free promotion. As long as you're not spending hours submitting then they're worth it. If you find one site really isn't performing or takes too much time away from writing knock it off the list, but don't stop promoting.
For now, I'm going back to planning my promotion for Lost Relic and I hope this had helped. Good luck!