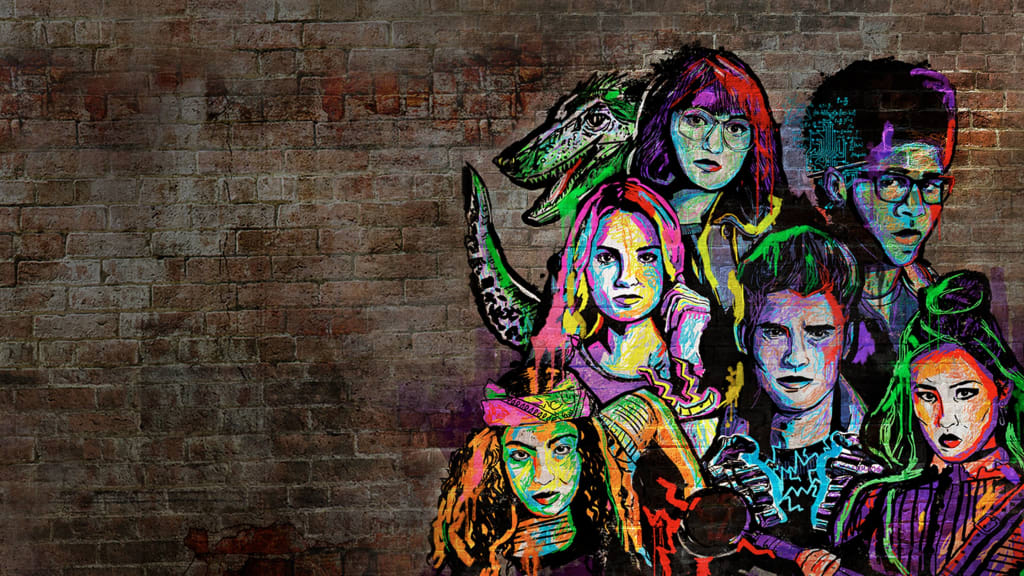 She had been running for over two years. From her ex, from the people who had done this to her. It would be easier if she wasn't the witness for entire departments and against entire departments . She didn't know who to trust anymore- she had tried to get in touch with everyone she trusted. None of them would answer. They hadn't for years. The constant push and pull of was always too much. Except one man, Rich was always there when she was scared, when she wasn't strong enough physically or emotionally to try to figure it out. Him leaving was one of the hardest things she was dealing with. He had literally saved her life, given her a home, a chance to go back to solving the biggest case of her career. She had to believe that there was more than just basic survival. She had scrapped by for a year while no one had listened. She had to remember she was the key to solving and fundamentally reversing the biggest fraud Chatham County had ever tried to pull off. At least pregnant wasn't a complication anymore. She was not the redhead from Savannah as Matt, her ex, Steve's male best friend (She had been his female one) had coined her on Memorial Day 2015 as she spent the best holiday she had had with Dalton PD family. She had made Hall County home for the last year, she would never be from Chatham County, Ga. They had taken everything she ever owned illegally and covered up everything their law enforcement and Assistant Chatham County Attorney Jennifer Davenport, who was threatening to sue her for simply putting in print what she had done. She had reversed every public employee in Georgia's rights. She had lied to the Ga Supreme Court, the Chatham County Superior Court and defrauded even them, creditors and every good public employee in the state. She had for 2.5 years altered court records, made every public employee an at-will employee and fundamentally put their careers at risk. Even if they didn't know it because law enforcement in Ga had ignored every violation of every civil and criminal code, why everyone she trusted had remained silent or attacked her. Even being threatened by convicted child molesters, assaulted by felons, sexually battered by two men law enforcement covered up, attacked and left in the street by every police officer she had attempted to get help from, friends, ex lovers and people she looked up to she wouldn't be silenced. They weren't witnesses, they were walking corruption with a badge and law degrees covering up their roles in what they thought were disconnected incidents. They had added insult to injury by refusing to even take police reports about even federal crimes. She had been attacked by a Mayor John Ernst on LinkedIn for trying to have her sexual assault not be botched by incompetent police officers writing police reports that contradicted themselves, common sense and even their own reports. Lawyers literally ignoring reports of entire departments, of police refusing to investigate corruption, even federal agencies pushing their witness farther and further way.
If they thought she was ever going to give it up, it wasn't likely. She knew how to keep a low enough profile to get through, she had friends and people she loved and cared about. She had spent her time between bouts trying to string the pieces together. It wasn't hard. She just needed someone with a badge to listen and follow the same clues she had. Victim was not in her vocabulary. Her Daddy, had taught her everything he knew, and so had everyone she had ever worked with, even if they didn't realize it. She had been solving cases detectives couldn't manage to with merely access to Facebook and 45 minutes of spare time for years. No one had ever gotten her on her knees without her consent, and the last time that had happened it was for her then boyfriend out of choice. She didn't care what anyone thought, because she had been through hell, every form of it by herself. Whenever she needed them there were people there that helped her. Even if she couldn't understand why or how, they did. For some reasons it was always the firefighters who treated her as the police should have. The disappearing people in her life, was a blow every time, because she never could unlove anyone she loved. That was where she was different than men. She would never do anything to hurt them like they had her, and had tried to protect them even in the worst time of her life. Understand it she wouldn't ever, forgive it - it depended on the explanation, if she ever got one. Anyone that knew her knew she would never give up, just as no one should. The reverse is never true and she didn't live in LSAT world. She was the most reliable source on the planet. Anyone who said different did not know her. She could fix the world if she could catch a break, since everything she had done with a few exceptions had failed- or had it.
Superheroes came in all shapes and sizes her entire life. God had never failed her. There was always someone there like there always had been.
She hadn't truly d in months. Then on a bad day, trying to process another personal blow there was a hero far away who had, Cale. She needed all the friends she could get, and just his simple 10-4 had sparked maybe a chance for her to get through all this. She needed big things to start falling into place and quickly. She was always better around people who knew her world which she missed dearly, almost enough to consider going back to it.
About the Creator
"Justice delayed, is justice denied" "Injustice anywhere is a threat to justice everywhere."
Tattooed, Employed and has a Psych degree..Always on the look out for a group of Avengers.
Reader insights
Be the first to share your insights about this piece.
Add your insights