Review of At Night All Blood Is Black: A Booker Prize Award-Winning Novel
A Story of Sadness That Shows Its Own Beauty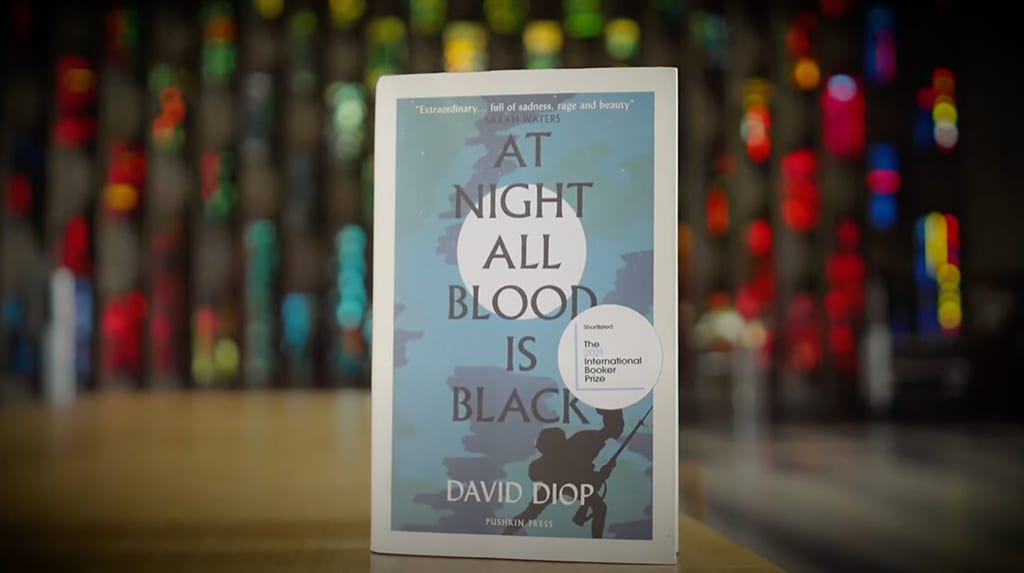 At Night All Blood Is Black - David Diop
At Night All Blood Is Black' is a novel written by David Diop. It was awarded a lot many awards including the International Booker Prize.
When I started to read the novel, I realized it is entirely different from all other novels. The first chapter's first sentence caught my attention - "...I know, I understand, I shouldn't have done it."
I have read a lot of books which all started with a story beginning that was so common. Surely, this book looked experimental and I am glad to say it satisfied me very much.
The book conveys the story of Alfa Ndiaye and Mademba Diop, who are two Senegalese soldiers fighting a war to save France from the German army. Both of them cared for the other one of them, thinking he is my more-than-brother. Both of them moved the same way, as they together climbed their trenches to attack their german enemies whenever their Captain blew his whistle, till the day when Mademba was wounded on his belly, by a German soldier, through a big perfidy. Mademba cried and begged Alfa to kill him by slitting his throat so that he will not have to suffer all the pain till death. But Alfa Ndiaye has never done that due to his conceptual thoughts by the society. But later, he regrets on that incident for not helping his more-than-brother Mademba, to die swiftly without suffering.
His regrets have been beautifully explained in the book:
"I should, Mademba, have finished you off out of friendship so that you would stop weeping, writhing, contorting yourself in an effort to put back into your belly what had come out of it and was sucking at the air like a freshly caught fish."
The beauty and power of words have a significant impact on every reader. These words are seemingly the best example of such sentences with much impact.
He does his vengeance on the enemy soldiers by catching one of them and torturing them by tearing their bellies and leaving them to suffer like his more-than-brother. But he remembered to kill them when they beg him.
The story ends in an enormous realization of oneness and the psychological togetherness which I loved a lot.
From beginning to end, the novel drags us through a different world where common concepts fail to explain certain circumstances.
Even though the novel seems to be a great piece of work in the era of modern fiction, there is an issue that I have noted down while reading the book.
The extreme use of God's truth seems to be unpleasant. Almost all paragraphs have this word. One such example is: "Yes, I understood, God's truth, that on the battlefield, they wanted only fleeting madness."
I don't think it is much necessary for the novel at all. Maybe the author wanted to express the concreted spirituality laid in his character from his childhood. But at the same time, it is a writer, who has the ultimate freedom in his writing and I am just a reader and doesn't have the right to intervene in his work.
The best thing about this novel is that it is written in a simple language, that anyone can understand and I appreciate the work of Anna Moschovakis, who translated the book beautifully from French to English.
Even though it is a novel, we find it like prose and poetry at the same moments. The book has an extraordinary way of conveying the story to the readers. I am sure that this novel is worthy of reading if you love fiction and I believe that it won't disappoint you at all, at any time.
Facebook Page Instagram Twitter LinkedIn

book review
Hi, I'm Akhilesh. I love to blog and blogs on medium and on vocal media. I won't stick to the same topic always, because I think writing diverse topics is better.