Redundancy
Coping and Taking Stock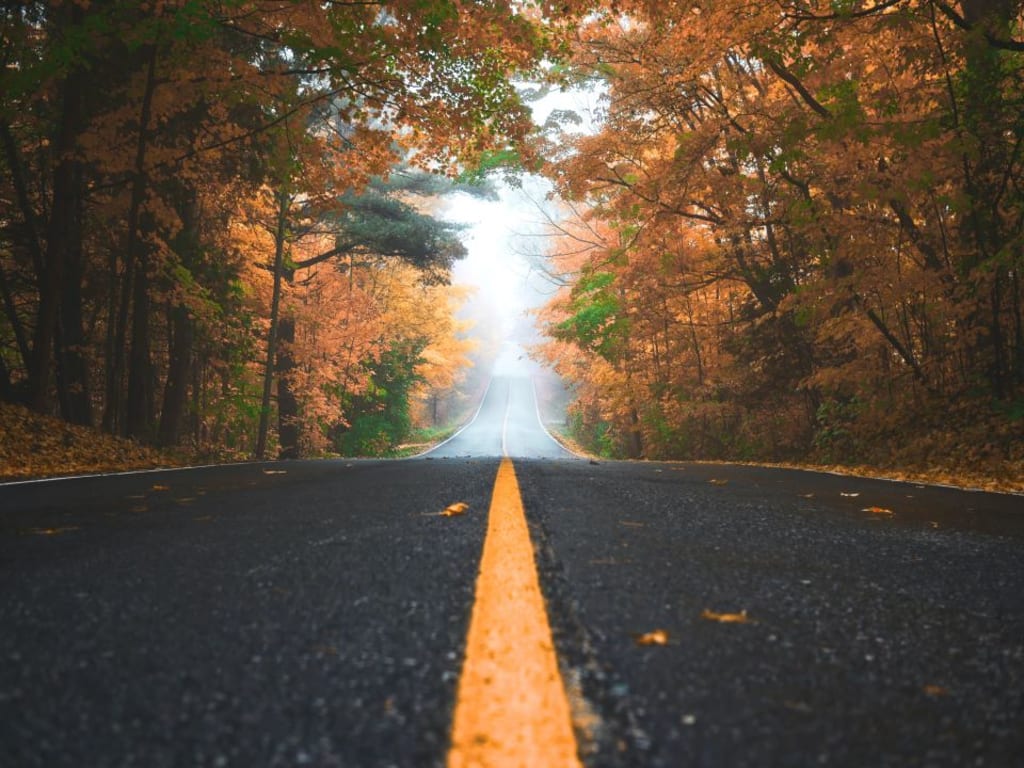 Photo by Ian on Unsplash
In my last employed role in the world of mental health, I was called a "shining light" by my CEO. Despite being the "shining light", when it came to it, I was just a dispensable dull sheen on an old pot. I was made Redundant.
As I sat there taking in the situation, my brain scrambled to listen to the HR Advisor giving me the news whilst panic set in. How was I going to pay my bills? Would we lose our home? How would we eat? Would my partner think I was useless? Would everybody think I was useless? Would anyone else take me on? Redundancy felt as though it was completely crushing me, wringing every last morsel of self-esteem and pride out of me.
The office of national statistics reported that redundancies reached 370,000 in the three months to October 2020. 370,000! A record high 370,000 lives completely changed.
There has been talk of a mental health crisis as one of the many impacts of the Covid-19 pandemic. Of course, mental health can be impacted by many variables, and it's important to say no two people will experience these things in the same way, and response to redundancy is definitely one of the those variables. Although we are all going through the pandemic, every person's circumstances and personality will mean they experience it differently. As someone else put it – we're all in the same rough seas, but we aren't all in the same boat.
Again, dependant on circumstances, redundancy can affect everyone differently. For some it may be a relief, maybe a job that hasn't been enjoyed or a long overdue push to make a change. Maybe there's money in the bank so you can take your time finding something new, or you've already been building something new, so it's just the final push you need to make the big leap.
For others that role may have been something they put the essence of themselves into, growing, building, thriving. Colleagues may have been friends and the workplace a second home. Losing the job may feel akin to losing part of themselves. Self-esteem and our overall sense of self can be completely entwined with our work, the loss of which can feel devastating.
Work can be a lifeline for some, not just financially but also to be out of the home. Home isn't always a sanctuary for everyone.
The emotional and practical impact of redundancy can be far reaching, sadly I've known people for whom the consequences were tragically fatal.
Regardless of your response to being made redundant, the first thing is to feel, whatever emotions are there - give them room, give them space, give them life so you can allow them to ultimately flow through you and pass on. Holding it all in is the quickest way to keep them trapped inside you. Simple exercises such as focusing on your breathing and taking slow steady breaths, or mindful activities or meditation, can help to manage your emotions when you feel they are overwhelming you.
Reach out to people and talk. I know it sounds trite given the enormity of what redundancy can mean. But, truly talking to others can help put things together in your mind, others may be able to offer a different perspective or a compassionate listening ear.
Not everyone has a friend or family member to turn to, but there are organisations out there that can offer support, such as Mind and Samaritans. With pandemic lockdowns, dealing with redundancy can be even more difficult if you are feeling isolated or lonely, connect with others in whatever way you can.
Making space to sit and actively tackle practical issues will be crucial. It might be tempting to not do this or take a scattergun approach to moving forward. However, taking the time to look at, and make plans around, issues such as your finances and job searching could save you a lot of wasted time.
Some of the practical things you might want to do include looking at your expenditure and any income you currently have, if any. Do you need to reduce your outgoings? Do you need to consider other income sources such as seeking benefits, using any redundancy pay you may have received or using savings? I've known some people make a decision to take early retirement. Doing this helps take care of the immediate issues. Do not worry in silence and not seek help for your finances if you need to. There is no shame in needing support and not talking about money and money issues can leave people trapped in a financial crisis prison of the mind.
Consider your next steps once the immediate issues are taken care of. Do you need to job search, re-train, consider transferable skills? There is information on the gov.uk website that can give practical advice on benefits and loss of work. You may wish to learn new skills, volunteer, do activities you used to do before life got so busy (within the confines of lockdowns) or find new ones. You may need support with your C.V in readiness for job applications.
Self-care during this time can help maximise your overall wellbeing as well as helping you to stay focused and healthy at a time that will undoubtedly be incredibly stressful. When thinking about self-care I'm not talking about bubble baths and eating tubs of ice-cream – though these can be marvellous to do at times! I'm thinking more about ensuring you are eating food regularly that actually nourishes your body and mind. Exercising and moving, resting, and allowing yourself to have fun can help keep your body and mind working, whilst also giving it time to switch off. Giving your mind a break from constantly thinking about money, or work, or what to do next can actually be what gives you the breakthrough insightful moment that you need. Just like when you're trying to remember a name. When you stop trying to think about it, it comes back to you when you least expect it. The mind just needs a moment!
Keeping a decent bedtime routine and getting some sleep, or at least rest, gives your body and mind a chance to reset and do all the clever things it needs to, such as process information from the day, problem solve and enable your body to eliminate toxins.
Even with all the above, you must take care of your mind and be aware of how you are talking to yourself and what beliefs about yourself, the world and others have been triggered by your redundancy. I fell instantly into feeling pointless, as though all the work I had done to this point was a waste, that I wasn't useful anymore. Not the greatest mindset for putting one foot in front of the other to move forward. But a negative mindset has a sneaky way creeping up on you and knocking you down.
To help with this try writing a journal, put your thoughts and feelings out onto paper, it can help to clarify some of your thought patterns. Seek to understand any negative thoughts you might have, then with gentle compassion, ask how you might respond to a friend saying the same thing. Be kind to yourself.
Some people find saying positive affirmations, out loud and with emotion, can support bringing a healthier mindset into play and give you the strength to move forward. Some examples might include "I am strong", "I am resilient", "I am more than just my job".
However you feel about your redundancy, and whatever your next steps are, remember there will be days when you want to hide, cry and generally feel a bit sorry for yourself. That's ok, do it, just not for too long. There may be times when you feel desperate, especially if you can't pay your bills and have empty food cupboards. Do not be silent about this, speak out, seek help and advice, you are not alone and sadly this is not unique to you. If this is the springboard you need for something greater, then grab it with both hands and keep moving forward. You are more than just your last job!
Further Information:
Office of National Statistics:
https://www.ons.gov.uk/employmentandlabourmarket/peopleinwork/employmentandemployeetypes/bulletins/uklabourmarket/december2020
Mind:
https://www.mind.org.uk/
ACAS:
https://www.acas.org.uk/redundancy
Samaritans:
https://www.samaritans.org/
UK Government:
https://www.gov.uk/guidance/coronavirus-covid-19-what-to-do-if-you-were-employed-and-have-lost-your-job
Debt Advice:
https://www.nationaldebtsolution.co.uk
Citizens Advice Bureau:
https://www.citizensadvice.org.uk/