Reasons To Use Paid Advertising For Business
Importance of Online Ads

We work 24*7 for business prosperity. But, sometimes, we fail to chalk out better results. Therefore, as a marketing analyst, I would suggest a simple marketing solution for your business. So, you can increase the growth of your business. Maybe, you have heard about digital marketing services. If not, let me tell you that in digital marketing, marketers use many strategies like SEO, SMO, ORM, PPC, Email marketing, etc. Each strategy that I have mentioned has its specialty like SEO techniques that improve website ranking in search engines whereas, SMO or ORM are related to brand awareness and reputation.
However, these kinds of strategies are designed for those businesses that have patience because these marketing strategies take too long to show results. But, it is not the case that these strategies are not impressive. If you implement them correctly, it will give you unexpected results without spending too much money. So, those businesses who want to improve search engine ranking, brand awareness, reputation can go for SEO services, SMO Services, and ORM services.
But if you want quick results, then Paid advertising is the best solution for your business. Paid advertising is not like sharing content, building relations, and enhancing your brand. It is a simple method. If you spend money, you will get the conversion. In paid advertising, marketing experts create paid campaigns on various platforms such as Google, Facebook, YouTube, Linked In, Twitter, Instagram, etc. gives you qualified leads.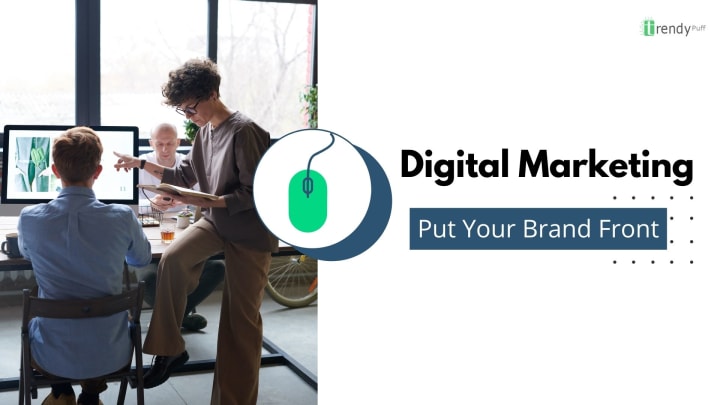 As a digital marketer, I understand that most of the time businesses need quick results. But, they are afraid to adopt a paid advertising strategy because they believe it is expensive. Therefore, I will give you some reasons about the paid marketing that why you should try at least one time:
Affordable Marketing Platform
The paid campaign is the most pocket-friendly method of digital marketing. Marketing experts need to set your budget from the start, and the campaign will stop showing your ad when you hit that amount. The more you spend, the more users you will get.
Quick and Simple Method for Better Results
Managing any paid campaign is significantly easier for experts as compared to other people. However, you do not need to spend a lot of time learning the mechanism of advertising campaigns. You need to hire a digital marketing expert for quick results.
Wider Range of Audience
Your Ad campaign allows you to reach a wide range of online users. It means that spending a reasonable amount of money can produce qualified leads for your business. But you have to be very clear about what kind of audience you want to target. I mean, want to target a global audience or target a specific location.
Access to an Unlimited Database
With the help of qualified leads, you can create your database. It will help you learn online users' behavior towards your product or service. The more you understand their behavior, the more you can take your business to new heights.
Highly Customizable
Paid Ad campaigns are highly customizable and free to use. You need an active account to customize every element of your ad campaign such as Ad objective, targeted audience, bidding, location, etc. Ad Campaigns have a strong presence in the market.
However, Free to use does not mean that anyone can use it. Creating an account and running an Ad campaign on these kinds of platforms are two very different things. You need to spend on professional digital marketing services. And ask them for paid advertising such as PPC services. If you do not hire a digital marketing specialist, you will not get the benefit.