Reason First: Is Jeezy the Greatest Hip Hop Entrepreneur in the South?
Rapper Jeezy has quite a few irons in the fire, allowing him to enjoy his life on a greater plane. But is he better than the rest?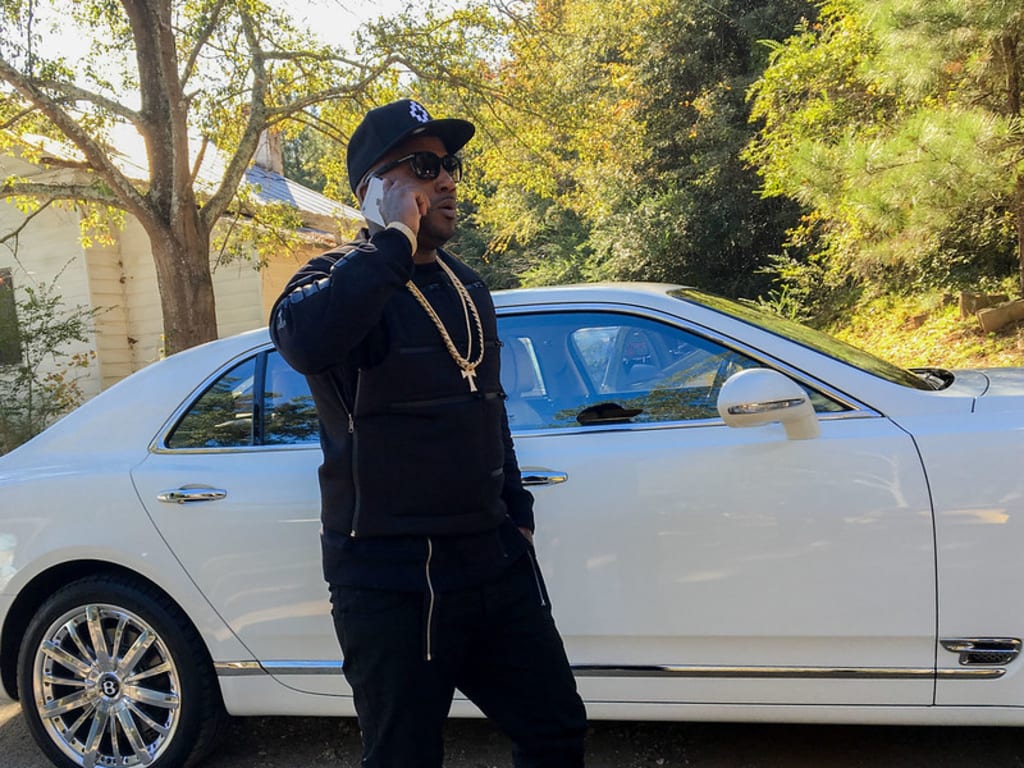 You still can't ban the Snowman. Especially, you can't stop Jeezy from partnering with Freddie Figgers and Figgers Communications. While the platinum rapper is known for collaborations with fellow hip hop artists, he has had side hustles, like Avion Tequila (for which he sold his equity) and American Cut Steakhouse. Jeezy's mission is to show street fellows that it's okay to embrace corporate America. His thirst for economic excellence has even extended into the drinking water market, with Defiance Fuel Water. From selling crack cocaine on Atlanta street corners to a baron of real estate development, Jeezy has reinvented himself. He has provided a roadmap for other hustlers to take their money from the black market and transform it into legitimate businesses. As a force on the microphone, Jeezy has established himself as a motivator. Whether it's a rap or a real estate project, Jeezy invests not only his money, but his time into these endeavors. The various ventures all stem from the way that Jeezy has put intellectual effort into the way that money is made.
Business moves like the restaurant and the water company represent Jeezy. He has a passion for finding prime places and for living a healthier lifestyle. Jeezy knows how to navigate through the mainstream while never forgetting the rivers and the lakes that made him. The entrepreneurial mindset has permitted Jeezy to seize opportunities that have been presented to him. He holds that essentially, "scared money makes no money." He outlines, with his Figgers Communications deal, that he can relate to people who could not pay their phone bill.
The F3 cell phone and the F-Bud earpods retail for $449 and $49, respectively. Jeezy saw early on that Figgers, "the youngest African American to own and operate an independent US based telecommunications company" (according to prnewswire.com) would be a valued and valuable business partner. Jeezy brought to the table his own business acumen and the pair seems to be poised to earn dollars, based on saving people money.
It is the win-win transaction, the trade of value for value that allows Jeezy to control his destiny via seeking out companies that make sense to him. He can determine which enterprise will make him the most money. Anything that could result in a profit or equity for business drives Jeezy. In order to make figures with Figgers, Jeezy had to understand and put hours into believing in the business. The competition of the phone market, with juggernauts like Apple, may push the two entrepreneurs to bring an idea that a lower price but still has high quality is a rational selling point. As Figgers knows the telecommunications game, and Jeezy knows the right business in which to invest, the pair ought to be able to achieve substantial returns. The entrepreneurial drive that both men possess should bring returns both physical and spiritual. With devices like the iPhone priced well into the four figures, the F3 could prove to be a viable contender.
Both men should be able to exchange thoughts on how to best present this business. Jeezy's smarts have led him to acknowledge all of the losses and how wins outweigh the losses. For over a decade, Jeezy has been a voice for a generation of people who seek to gain a footing in the business realm. Street intelligence remain the bedrock for all of the hustles that Jeezy engages in on a daily basis. Easily, Jeezy could have been trapped in the trap. Instead, he rose up from his harsh conditions and put forth a complete itinerary for securing financial stability many times over in his lifetime.