PVC Banners Printing
Banners Designing and Printing Services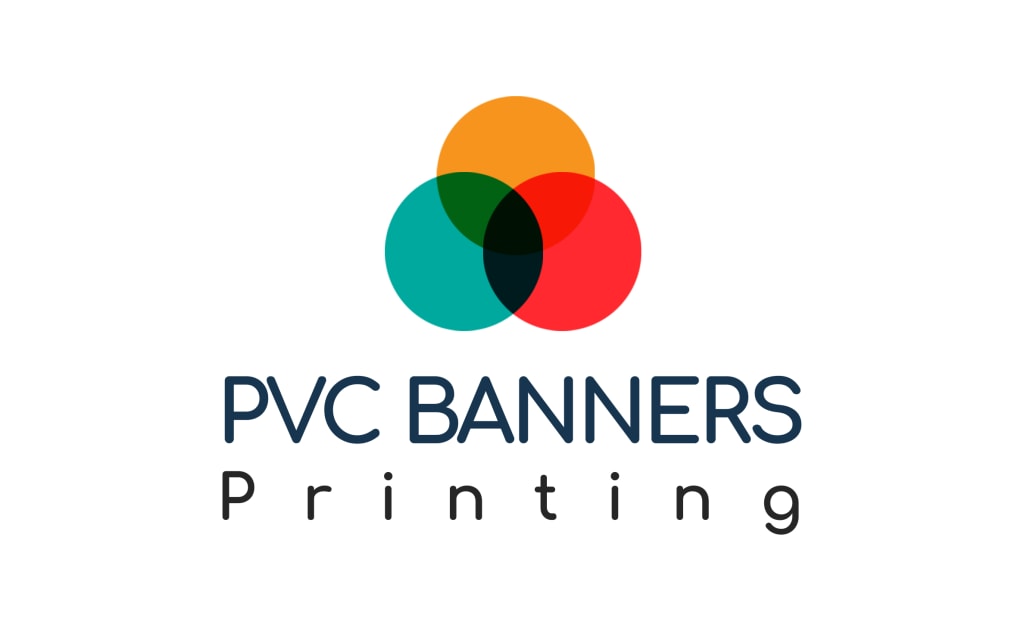 Step by Step Guide to the Perfect Print! Getting the banner you're envisioning is extremely easy! Start with choosing a banner size, then you upload your artwork . During this time you may consult with the graphic designer and approve your design.
As the name implies indoor banners are the banners that are suitable for indoor use. Let us discuss what kind of banner options are available for indoor use.
Rollup Banners
Roll Up Banner Stands, also known as Roller Banners or Pull Up Banners, are an important resource for any exhibitor looking to stand out at an exhibition or trade show. They can also be used to make a big impact in your shop or place of business as a great addition to your point of sale material. A pop-up banner is also known as an 'expanding sign'. These are usually designed to display specific graphics, slogans or important information that is printed to attract a particular audience. These banners can be used to display for conventions, assemblies, fairs and more. These are high-quality banners printed digitally in a fine color scheme and come with a free carry case. These are lightweight banners and easy to assemble. You just have to pull out a concertina frame and attach the metal bars. Unroll the printed banner and fit it on the frame. Smooth the graphics onto magnetic bars and repeat the process lining up the graphics. The standard size for the rollup banner is 800cm*200cm.
Rollup Banners are pretty helpful in achieving your marketing goals by displaying your message in big, the print rolls into the base and it's a free-standing banner, great for trade shows, it takes up no space from your booth and big enough to attract traffic at your event, also convenience for presentations, conferences, and retail stores. Customers say they use it over and over many times! Most of the companies, whether corporate or small, use Rollup Banners as a form of mobile advertising as it is easy to set up and to store away until the next use. This is why they are so important to any marketing strategy. This makes them economical yet effective.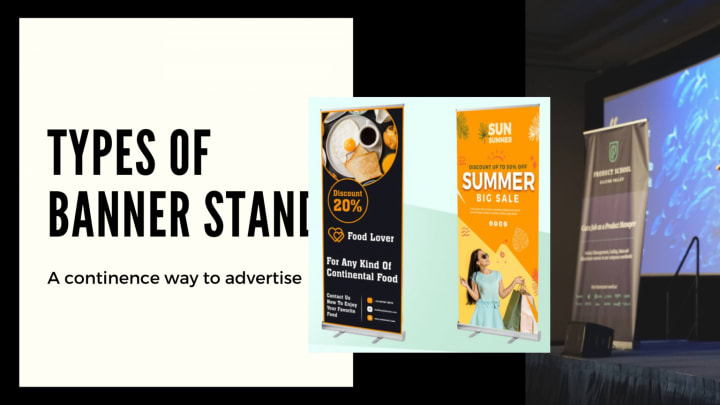 Benefits of Using Rollup Banners
Unlike most advertising options they are easy to use, pull-up banners are very easy to assemble, disassemble and store away until the next use.
Durability is another advantage whether it comes sun, wind or rain, these banners will last throughout the whole day and stay intact due to the quality material used to make them.
Mobility is easy due to the lightweight and compact design, transporting these banners to your designated location is very convenient.
Can make branding impactful no matter where you are planning on putting these to use, the message you are trying to get across will always be with you and eye-catching to those around it.
Application:
· If utilized in local markets they will make your stall stand out between all the others by advertising your products with a pull-up banner if you are looking to attract more people.
Implied in product launch events, these are great to use for advertising the main aspects of a product for the people who are attending the celebration.
Can be used in In-store promotions, if your shop is located in a shopping mall and you have a special on at the moment, it is very easy to catch the attention of by-passers by putting a pull-up banner outside your store door.
Promoting Sporting events, if you are sponsoring a sport/school event having a pull-up banner can help you gain a lot of brand awareness with the people attending the event.
X-Banners
X Banners are printed in high resolution, full color on PVC panels with eyelets for attachments. The biggest benefit is the lightweight, easily transportable nature which is cost-effective and printed on a banner display stand. Banner stands are not just for trade shows and conventions. Banner stands are an easily portable type of display that are commonly used for advertising and/or information at events, retail stores, press conferences, presentations or any place you need a portable, professional-looking display that is quick and easy to set up and takedown. Setting it up is also extremely simple; first you have to hook the printed panel onto the x banner frame through the four eyelets in the corners. The arms are flexible once erected, the banner hooks easily onto the corners of the arms and tensions itself. Also, there is flexibility with the supply of artwork, allowing the width to vary between 600 mm and 700 mm. The height remains set at 1800 mm. Replacement panels are ready to print and cost-effective. The standard size of the X-Banner is 60cm*152cm.
Banner stands are one of the most effective and easiest ways to showcase your business at events and trade shows. Not only are they convenient, cost-effective, and durable, but they can also help you stand out as well.
Benefits of using Stand Banners
They Are Cost-Effective. Surprisingly contrary to perception, banner stands are some of the most inexpensive exhibits out there. Keeping in mind that prices rise when you go for optional accessories and features such as lighting systems and merchandising capabilities. Still with these additional costs, banner stands still are one of the most cost-effective display options.
They Are Customizable. Another great aspect of the banner stands is that they are customizable. Whether you want a curved or linear design, you can also choose between single-sided or double-sided, as well as exhibits with a distinct graphics panel as an overlay. The choice is all yours. There is an option of a panel replacement that enables the unit multiple times.
They Are Highly Portable. While installing a massive trade show exhibit or display, it is not an easy task. The convenience that comes with portable banner stands. Most of these displays can easily fit into bags that can be carried along easily. This will make your life much easier as you can now focus on your other marketing tools, materials, and display elements.
They Are Easy to Put Up Banner stands are very easy to install. These banner stands are made for one person to put up easily in a matter of minutes without needing any special tools or skills at all. Moreover, with a banner stand, there is no need to worry about installation and dismantling charges.
They Create a Big Impact Without Taking Much Space Banner stands can make a huge impact while taking up only a small area of floor space. As they stretch into the air, they can attract people's attention, even those who are just walking by.
There are numerous benefits that you can get from having banner stands as part of your marketing materials. Considering how great banner stands can do for your business, there is no reason why you should hesitate to get one for your next trade show.
Reader insights
Be the first to share your insights about this piece.
Add your insights