PVC Banners Printing
Banners Designing and Printing Services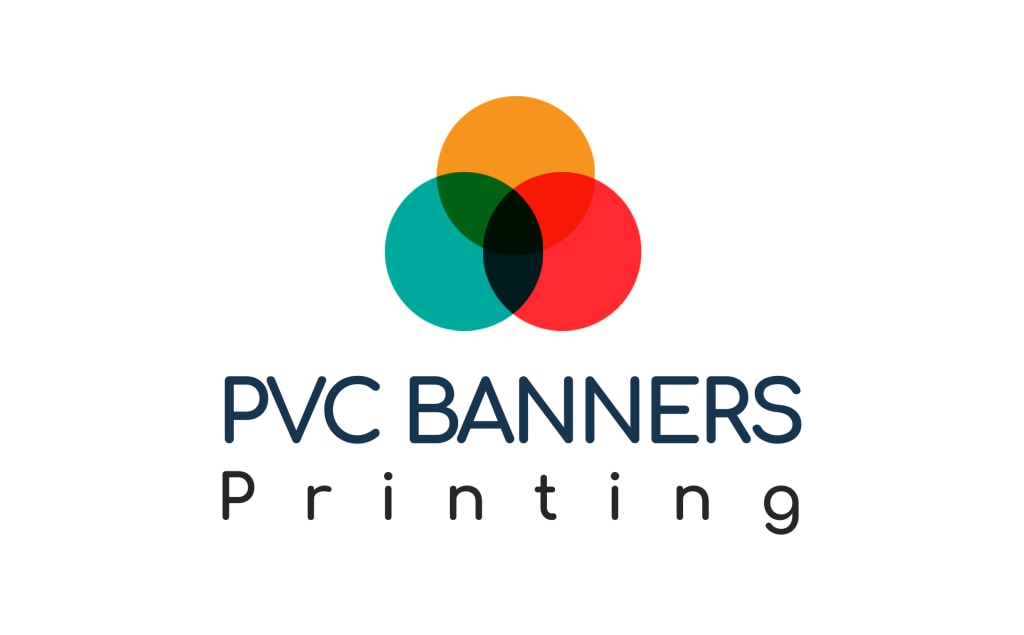 Step by Step Guide to the Perfect Print! Getting the banner you're envisioning is extremely easy! Start with choosing a banner size, then you upload your artwork. During this time you may consult with the graphic designer and approve your design.
Type of Banners we are providing!!!
Banners can vary in size, styles and materials. They can be of various types but here we are going to share some basic kind of banners that can be utilized indoor and outdoor.
Paper Banner Printing
When it comes to indoor use paper banners are the choice. With attractive color combinations they look very appealing and mostly utilized in trade shows and exhibitions. They are not suitable for outdoor use as they are not tailored to deal with external factors. Paper banners are available in smaller size.
Vinyl Banner Printing
Vinyl banners are printed on 13 oz scrim vinyl. Due to their material they can be utilized indoor as well outdoor. The size of vinyl banner can vary from 16 feet by 50 feet without seems. The hems and gormets are placed every 2-4 feet around the banner border. They can have other add-ons like, reinforced hems and corners or pole pockets.
Printing of vinyl banners is one of the most reasonable option yet they are durable and light weight. Depending upon the requirement they can be single or double sided.
No Curl Vinyl Banners
No curl vinyl banners are usually utilized for banner stands. They are printed on 14 oz vinl material that is high end. Hems are not used for such banners but the grommets may be utilized.
Mesh Banners
Mesh banners as the name implies are made up of criss-crossed breathable fibres. They are digitally printed on 10 oz scrim vinyl material. They are suitable for outdoor use and resistant to wind. They have small holes that let the wind pass through to protect the banner from getting torn. Their size can be 16 feet by 50 feet without seems. And have heat welded hems and gormets.
Canvas Banners
Canvas banners are utilized for indoor display. They look like paintings due to their texture. They are mostly applicable for high end displays. Standard options for such type of a banner are the sewn hems and gormets.
Polyester Fabric Banners
Polyester Fabric Banners are printed through direct dye sublimation process, which makes the ink go through the fabric despite of staying on the surface. This results in dynamic and enticing print outcome. Though polyester fabrics are applicable for both indoor and outdoor use, yet their utility for outdoor is sporadic.
An Independence Day Banner
Most popularly used banners are vinyl banners. They are made up of polyester (scrim) and vinyl. The vinyl holds the image printed o the banner, while the polyester adds strength to the poster. Depending upon the location it will be utilized, the material is measured in ounces, based on a square yard of material. Vinyl has from 8 oz per square foot up to 22 oz weight. For windy places heavier material is used and if the banner has to be attached to the wall, lighter material can be used.
Standard types of vinyl are 10,13 and 14 oz. For indoor banners printing 10 oz material is used. Its suitable for short term promotion needed as they are not very durable. For indoor and outdoor 13 oz value vinyl is tear resistant if there are no extreme weather conditions. For outdoor presentations the 14 oz vinyl is suitable because they are strong, heavy and delivers the image vividly.
The vinyl may vary in smoothness and texture. The prints are available in two types of finishes including glossy and matte. Due to the textured finish, it does not shine in the light and have a matte look. Whereas the glossy shines under light.
The matte finish enjoys more popularity as does not look too plastic as the glossy ones do. They look better when they are well-lit. In the glossy prints dust cannot penetrate on the other hand matte banners get dirty faster. To ensure durability of the vinyl banners as they some tactics can be applied. For example, sewing of a nylon stripping into the hem of the banner, Web-reinforced hemming. This makes the banner heavier and enables it to resist the wind better. Another suitable option for windy locations is pole pockets with reinforced hemming. For this purpose, the cable is extended through the top and bottom pole pockets of the banner.
Printing Banners for Different Aims
A Circus Banner
Banner Printing can be utilized in different circles of life. Often the outdoor printing banners are utilized for business, advertising, promotion and personal use. Let's have a bit detailed overview on the usage of banners.
Business
A Coffee Shop Banner
Business
One of the common way to draw the attention towards the products and services for business promotion is banners printing. Sometimes large banners are utilized to grab the market share and increasing the revenues. The benefit of utilizing the banners printing is that they are cost effective as well as can be used several times. They allow variation in designs, size, and styles. They can be printed vertically and horizontally as well that makes them easy fit according to requirements.
Keeping in mind some aspects banners can yield better results for businesses. Try to keep them simple and be precise. The text should be legible from distance. High quality images should be utilized. The banner should must have company's logo.
Besides providing the basic information about the business, they can also be tailored to share special offers like; discounts, sales and other events like that. This is a god mode to entice more clientele for your business.
There are several options for placing banners like; they can be hanged on the building to grab the attention of the passers-by. Another option is placing them on rush roads where there is heavy traffic where thousands of people pass through on daily basis.
Another way to catch the audience is placement of the banners in different kinds of social gatherings for example; festivals, performances, athletic competitions etc. These gatherings are an opportunity to educate audience about the offers and attract them.
Advertising
An Advertising Banner
One of the most popularly used method over the time by advertisements is banners printing. The adds can be meant for different customers depending upon the product and service of the business like, café, beauty salon, some shop and etc. They focus on the company they are advertising and its product or service as well as any special offers they have.
Any product can be advertised through banners entailing the information of the product, and hoe salient it is, and who is the target audience. It can be any product, from a Lap top to new flavor to crackers. Most obviously these adds are made to entice the customers towards the special offer like, buy one get one free, discounts, sales etc.
It should be noted whether the banner is cheap or costly most important is the content it has. Despite of including too much details best idea is to use tag lines, catchy small phrases that clicks. In this fast running life most probably people are running short of time, they may not pay heed to details. But yes small tag lines can have got an eye and just take a while to read them.
Another idea to communicate the thoughts is through pictures and graphics. High quality graphics are suitable for professional use. The background of the banner should be chosen in contrast with the text. The Outdoor studies of Advertising Association of America entails the best combinations to entice are black on yellow, yellow on black, black on white and white on blue.
Public Organizations and Social Projects
A Stop Cancer Banner
Banners printing and signs are also used for non-commercial purposes. The banners can be printed for fairs, schools, churches and many other places. For example for a fair can be utilized as a decoration and simultaneously having the information regarding the fun fair activities.
There can be some social awareness massage which are meant to call for action. You must have seen banners for Cancer awareness, Animal's rights, Human Rights, Environmental Hazards etc. They are not meant for monetary gain but to create awareness in society on certain issues.
Banners can also have meant for fund raising activities to collect charity for some foundation, NGO or an individual.
Events
A Party Banner
The banners can be used to communicate events like parties, concerts, holiday celebrations, trade shows, sports etc. Like some concert going to take place and the banner can convey the details and where you can ticket from. Similarly, the New Year's party is organized by certain club.
Usually banners printing is utilized for the promotion of events having a large number of people. But they can be utilized in personal events as well.
Personal Use
A Happy Birthday Banner
You can use banners printing in personal events. These types of banners allow you to design them as you like, no particular rules and restriction as they are in banners for professional concerns. You can print photos or text as you desire.
The banners are commonly printed for personal events like; birthdays, anniversaries, family reunions and weddings. Banners can be used to congratulate and express your ardent feelings. They can add to various types of small to big celebrations like picnics to a restaurant reception.
Banner Printing Services
A Super Sale Banner
Several companies, have to do large banner printing, like brick-and-mortar and online companies. Mostly companies like to place online order for banners printing as it is cost effective and easy.
While ordering online you can check the company reviews to mitigate risk of outcome. Rest is good to go.
While ordering custom print banner these formats are better to use; .pdf (portable document file), ai (Adobe Illustrator) and .eps (encapsulated postscript). Furthermore, you can discuss in detail with the customer service representative of the company for any clarifications.
There are some sites who allow customers to create designs online along with online banners printing option. So, you can also try this option and sail through.
Reader insights
Be the first to share your insights about this piece.
Add your insights