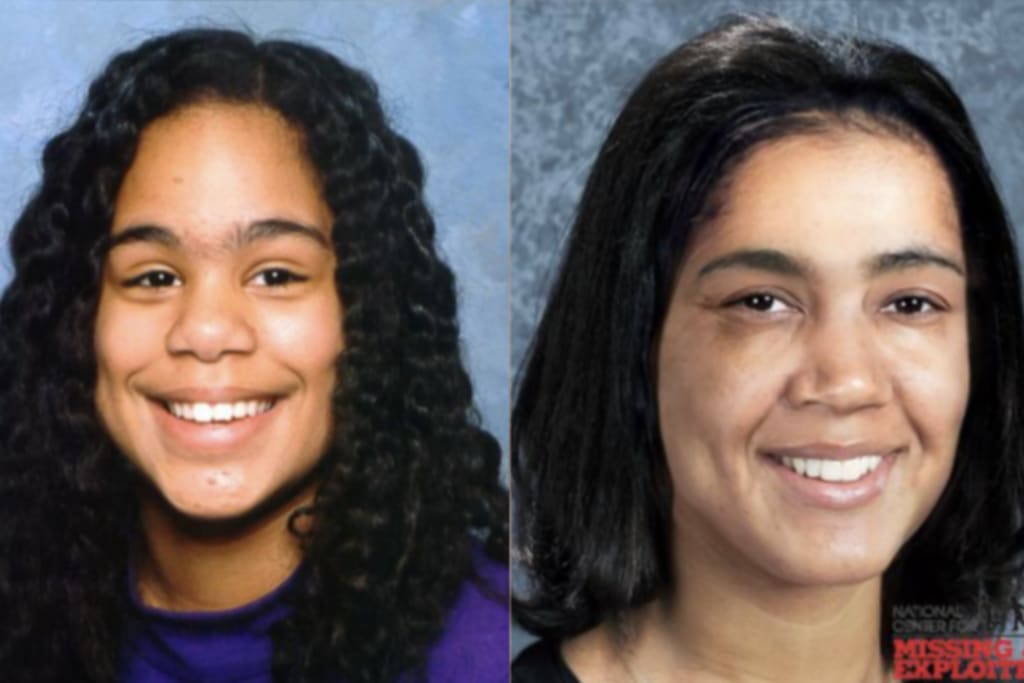 On December 16, 1996, pregnant 12-year-old Celina Mays disappeared from the family's Willingboro, NJ, home in the middle of the night. Just two weeks from her delivery date, Celina left her prenatal vitamins, purse, and other important items behind in her bedroom.
Celina attended church and spent time with family hours before she vanished. At about 11 p.m. on December 15, according to her stepmother, Evette, Celina told her cousin, "Thanks for everything," and then headed to bed. She offered no further explanation for the comment.
The following morning, the family gathered at the kitchen table for breakfast. Celina was not there. Celina's 4-year-old stepsister reported she was not in her bedroom after she was sent to check on her, The bed had been arranged to make it appear as if someone was lying there asleep.
It's been over 25 years since Celina disappeared. Despite hundreds of tips and leads, police still haven't found Celina, her child, or any hints of what happened to her that night.
The Life of Celina Mays
Celina was born in 1984 to Cerranzo "C.J." Mays and Lynn Marie Vitale. Both were addicted to drugs and alcohol when they relocated to Palmyra for a fresh start.
The couple got help for their drug and alcohol use and got clean. Sadly, Vitale suffered an aneurysm and passed away in 1994.
The family battled for custody of Celina. Many opposed C.J. raising his daughter. His history of drug use and lengthy criminal record led them to believe he was an unfit parent. Despite this, C.J. convinced a court he had gotten cleaned and changed his life since the relocation to Palmyra.
C.J. proudly boasted about his involvement with the Gospel of Christ Ministry in Mount Holly, about 10 miles from his home. Members of the Mays family worked at the church and it's where the children were homeschooled. C.J.'s sister, Clarita Smith, served as the pastor.
Smith's behaviors as the church leader led to its revocation in the Christ Gospel Ministries International. Accusations label Smith as an authoritarian with values that did not tie into those held by the church.
When Celina fell pregnant, her family ruled against abortion due to their strong Christian faith. She was young but family members say she was prepared to tackle the challenges ahead as a young mother.
C.J. demanded to know who fathered the baby. He was a strict disciplinarian who rarely allowed Celina free time away from the church. She told her OB/GYN that a 16-year-old boyfriend who did not attend church fathered the baby.
To prevent rumors from swirling that he possibly hurt his daughter and fathered the child, C.J. submitted medical evidence of a vasectomy he had years earlier. Rumors then began that Celina's cousin fathered the baby, allegations he strongly denied.
C.J. Uncooperative with Police
C.J. told police he felt like his daughter planned her disappearance because she was afraid a blood test after the baby was born would reveal the father of the child. After providing a few interviews with the police, C.J. and Carlita become uncooperative with the police during the investigation.
Investigators say C.J. stopped checking in with them as the years passed. C.J. passed away in 2019.
Celina was due to give birth on December 29, 1996. No hospitals in the area or in the family's former home city in Florida reported anyone fitting Celina's description giving birth.
Her mother left a large insurance policy behind for Celina when she died. Celina could not touch the money until her 18th birthday. The money still has not been claimed.
Members of Celina's maternal family suspect that the Mays family had something to do with her disappearance. Contradictorily, the Mays family thinks Celina was taken back to Florida by her mother's family.
If Celina is alive, she would be 38 years old and her child would be 26 years old.
If you know anything about this case, please contact the Willingboro Police directly: 609–877–2200 ext. 1080. You can also reach out to the National Center for Missing and Exploited Children: 1–800-THE-LOST.
About the Creator
The most shocking & unbelievable collection of crime stories around. Prepare yourself for crimes that will piss you off. Graphic material! 18+ audience!
Reader insights
Be the first to share your insights about this piece.
Add your insights