Podcasting 101
Advice About How to Create a Great Podcast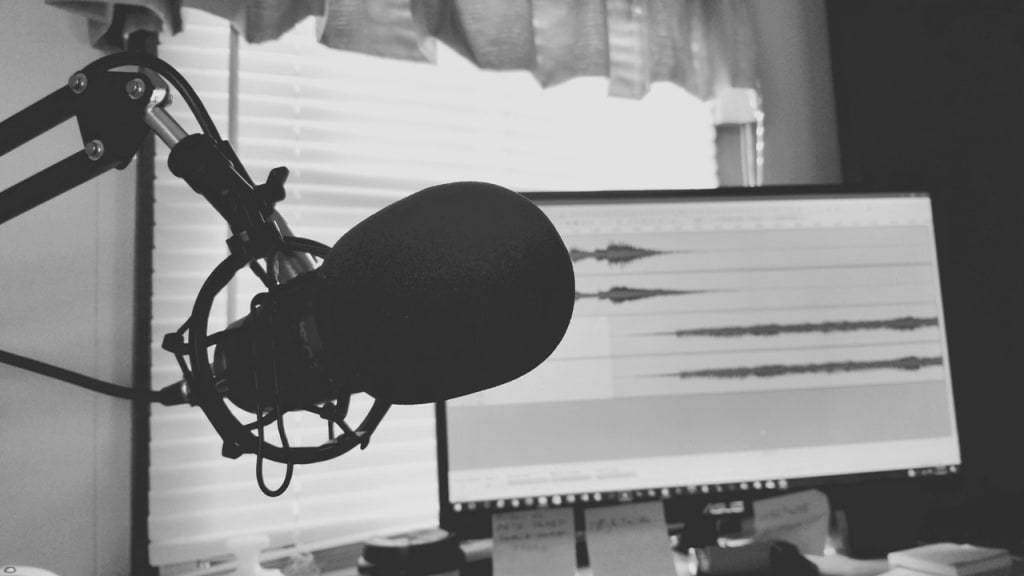 When starting a podcast you can't just jump into the recording just yet. For a successful podcast or any project for that matter, you need to begin with an idea and plan out what you will do to get that podcast out there.
What is the focus?
So you decided you wanted to start a podcast. Now, think of an idea. What will the main focus of your podcast be? Will it be a true crime podcast? Business? A cooking podcast? Maybe even a podcast about a disappearance in a fictional town? The possibilities are endless! Choose what you are passionate about and what the listeners would want to hear.
Now that you have the focus of your podcast thought out, you need to create a name for the podcast.
Naming Your Podcast and Writing a Description
Now you have to name your podcast which will either be really easy or really hard. You also have to make sure you podcast name is not taken and as original as possible. Then you need to write a description to let your listeners know what your podcast is about.
Some tips if you are stuck thinking of names:
Make a list of names that have to do with your podcast.
Use a name generator.
Ask your friends for ideas.
Try to think what name would suit the overall tone of your podcast.
Design your site.
If you cannot draw and do not want to pay an artist to draw some art for you, you can always use royalty free images.
A list of some websites offering royalty free images:
Check out this article for more websites offering royalty-free images. You can use any website to host your podcast. From Wix to WordPress, all of them are a good place to start. The easiest one to use would be YouTube if you are just starting out.
Recording your podcast.
You need to find a place to start recording your podcast. The quality of the podcast depends on the equipment you are using.
You can find some cheap microphones on Amazon and eBay. Some of the microphones will require a phantom power source.
Try recording in a quiet place and add some music to your audio. It can be for the intro or breaks in between.
A Place to Host Your Podcast
After you are done recording how many episodes of your podcast, you should start looking for a place to host your podcast.
Most plans to post your podcast on some sites depend on which plan you get.
You need to upload these files into the RSS feed. By doing this, you can share your podcast on iTunes and it can be downloaded or streamed.
You can learn more about the RSS feed here.
Now that you have your audio files in the RSS feed, you can upload it to any number of hosting websites. You can even upload it to your own website or youtube channel too.
Hosting sites for your podcast:
Soundcloud- plans start from $0 to $16 per month
PodOmatic- plans start from $0 to $60+ per month
Blubrry- plans start from $12 to $80+ per month
Whooska- Free
Here is a full list of hosting websites for you to look at.
Once your podcast is uploaded, build your audience. Tell your friends and family to listen, subscribe, and review your podcast. This will be a great start for your podcast and it will gain more attention.
Remember to have fun when recording your podcast!