Picture it this way
Illustrating online stories with images from Unsplash or Pixabay might be a safe option but is it the best?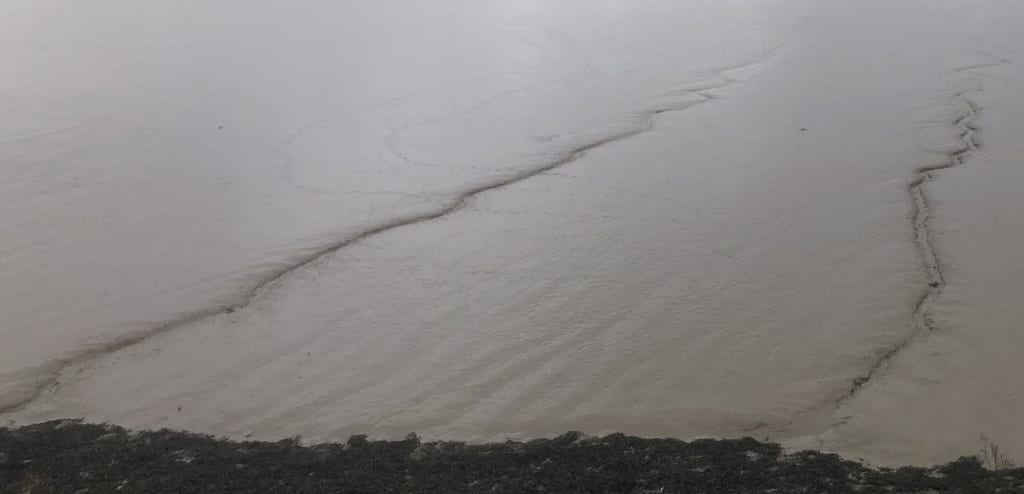 River Thames mud bank at low tide. Photo: Ray Taylor
Ever thought about taking a few random photos on your smartphone and using them to illustrate your own writing?
Okay so you are a writer, an author, a journalist, blogger, yes? A word smith? Words, not pictures, are your business, right? Leave the cover designs to the graphic artists? All well and good but what's the point of putting all that effort into your writing if nobody ever reads it because you have chosen a bland and meaningless header image?
Sure you can pick up a free-use image from Unsplash or Pixabay and maybe you will be able to find something relevant but have you ever thought of just taking a few pictures on your smartphone and using those instead? You don't need to be a brilliant photographer these days to create an image worthy of your words.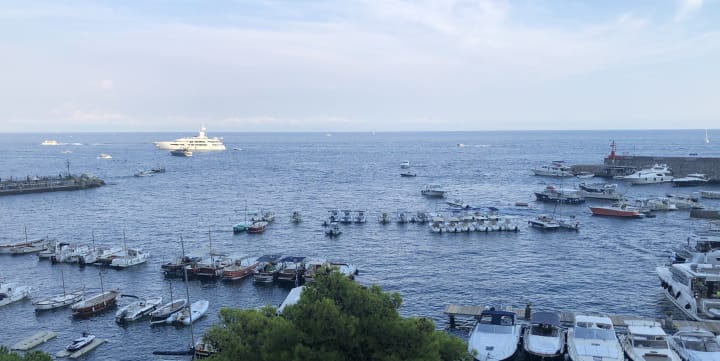 The above image is a simple holiday snap, taken from a hotel balcony overlooking the harbor at Amalfi in Italy using an iPhone. This digital photograph will not win any awards but it would be a great shot to illustrate an article about travel, about vacations, about boats or harbors or walks or a host of other subjects, including any number of fictional stories. It was the first shot I found when I was looking for a suitable image to illustrate a contents page for my short stories. Does it work? You tell me.
Here's the page I used this image to illuatrate
Not only did the photo illustrate the page quite nicely, it also helped me to think up a title given the broad blue horizon at this idyllic location. All I needed to do in this case was to check out a few of the thousands of images to be found on my phone, or saved on my laptop.
For my next example I wanted to illustrate a Halloween story. The story is set in a local churchyard and I had no such photograph to hand. Instead, I happened to be passing the church in question the night after I had written the story so took a walk around and snapped various angles and viewpoints of the churchyard. The result, as you can see below, is passable.
This image has a distinctly eerie feel to it. Shadowy churchyard, gravestones at various angles and a sinister glow coming from inside. What you can't see is the bus stop, busy road and bustling high street just yards away over to the right. Not only that, but the image is out of focus. The low light and the fact that I was on my way somewhere resulted in a very shaky image indeed but to me, this adds to the intended atmosphere.
The most important tool here was not the iPhone I took the shot with, but the cropping feature of my laptop's 'Paint' app. Always crop down photos you have taken which will inevitably have irrelevant and distracting detail than can easily be removed and should be. Sometimes the part of the image you need may only be a small part of the whole photo.
Take a look at the following image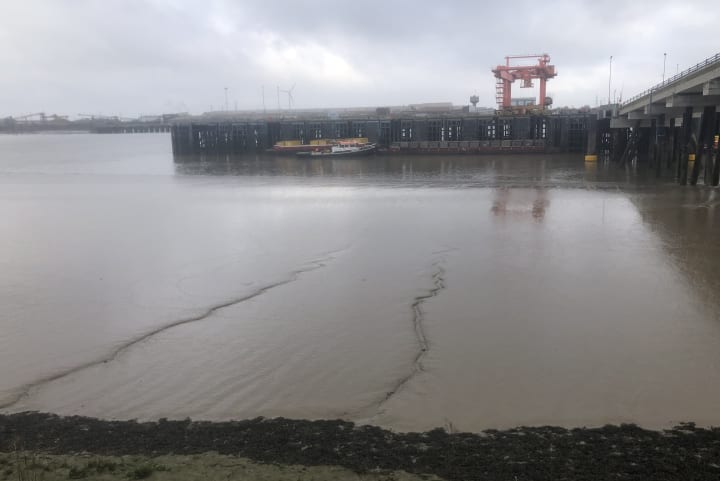 Recognise it? This structure has the unappealing function of collecting containers of sewage sludge from barges despatched somewhere upstream. The containers are then taken along the bridge to the right and on to the nearby incinerator station. If you have ever taken a walk along Thames Path you will have seen it opposite the Dagenham Ford motor works on the other side of the river. Or you may have noticed the pattern in the mud which I used as the header illustration for this article. Skip back up to the top of the page and take another look. All I had to do to achieve that image is to take the photo of the landing stage and crop it right down so that the squiggly lines in the mud cut from the bottom left corner to top right. The resulting image, I think, is interesting but largely meaningless. As such it could be used to illustrate any number of pieces of writing.
If you would like to use this or any of the other images on this page, please feel free to do so. I would be grateful if you could credit any use and send me a link so that I can see who has found my work useful.
Of course there will be times when your endless supply of smartphone photos does not provide the image you are looking for. When that happens you might find that online images are a convenient alternative. For instance, when I wrote a story about a wolf prowling the forest. As much as I like to take photes when I am out and about, wolves became extinct from England's depleted forests some 600 years ago.
Fortunately, there are plenty to be found in Yellowstone National Park and the National Park Services has a huge stock of wildlife photography and all in the public domain.
This wonderful photograph by talented NPS employee Jim Peako was just right to illustrate my story of a lone wolf struggling to survive winter privations.
There are many places you can go to for such images. If you want to illustrate a space-based sci-fi and can't afford the space tourist fare, or have a fear of heights, you need go no further than the NASA image library online.
So, next time you want to illustrate a story or article, before you go down that well trod path to Pixabay, try thinking outside of that particular box. Check out some of those smartphone photos you haven't looked at since you took them. Don't just look at the whole photo, look at the detail and look at what could be produced by simply cropping the image down to the bare essentials.
~ ~ ~ ~ ~
Raymond G. Taylor is an author based in the Kent suburbs of London. At one time a business press journalist, Ray has launched and run a media company, been general manager of a retail finance business and, more recently, was an officer in a tough London prison. He is currently a part-time, partially retired government security adviser and policy official.
As an author, Ray is best known for his wide range of short stories which range from heart breaking romance to classic adventure tales, witchcraft, supernatural, historical, mythological, spooky, dark, brooding, funny. His work is always intriguing and engaging whatever the genre. Taylor writes with authenticity and true feeling. Reading his work you will feel you are, not just reading a story, but living it.
A small selection of some of Ray's short stories
© Raymond G. Taylor, 2020-2023, all rights reserved. The author has asserted his right to be identified as the author of this work.
https://www.facebook.com/Raymond.G.Taylor.author
Reader insights
Be the first to share your insights about this piece.
Add your insights