On-Demand Solution: Learn How It Helps Delivery Brand Provide Digital Experience
On-Demand Business Solution for Your Business: Learn Why to Opt it in 2020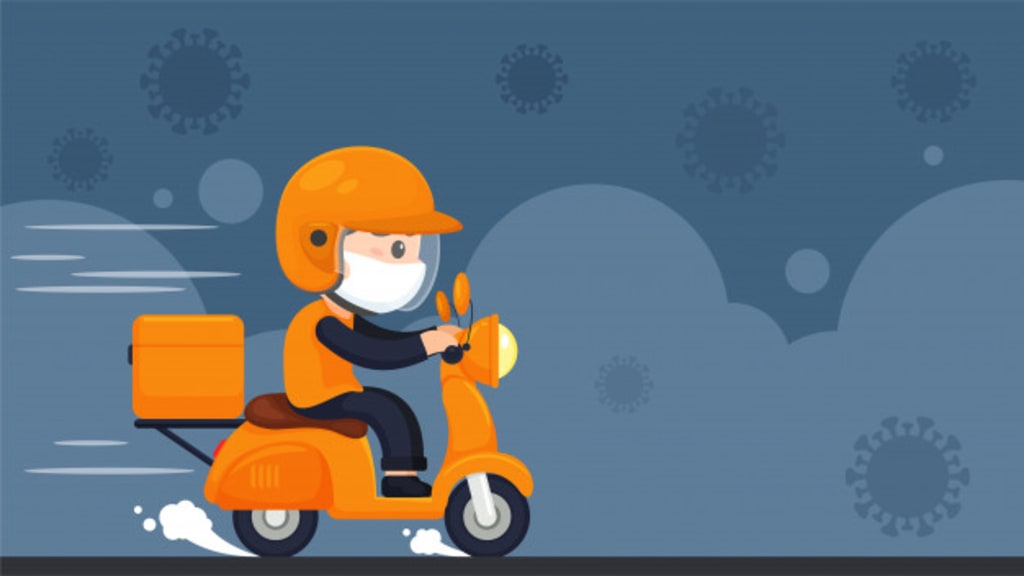 Nowadays, numerous customers are turning towards digital channels to get information about the brands they like the most. According to a Statista report, there are more than 4 billion unique mobile phone users worldwide. Most of them use their smartphone to reach the brand they like; there were around 48% web page views through mobile devices globally as of February 2019. This number is expected to jump high shortly as smartphone users are increasing drastically with each passing day.
Now customers are not waiting for the salesman to give them all the information regarding the product or services, they are just browsing it on Google and making their decisions on whether to buy a particular business service or product or not. Hence it becomes mandatory for delivery businesses to develop a digital presence for their business. And if you want to engage more customers, you must also redevelop your digital strategies and get the one that matches the way customers are buying products or services.
Going Digital Means Opting Mobility Solution For Your Business
Smartphones and tablets are an internal part of the digital experience; 82% of smartphone users turn to their smart devices to purchase decisions. Hence, if you are willing that your targeted customers find you whenever they search for the similar service you provide, then it becomes essential for you to have mobility solutions for your business.
Report by Gartner found that the main reason for the disconnection of the customers with the brand is that leaders aren't capable enough to fulfill the requirement for their customers. As a result, customers just move out of the brand. When the users turn to the smartphone to avail of the service similar to yours, always make sure that they definitely find you on the top. For being on the top of the customer's list, you need to invest your penny on a marketing campaign. You can also seek the support of the marketing agency who can perform all the marketing tasks for you and improve your visibility in front of your targeted customers.
Gain Actionable Insights
Ask the right questions to yourself at the right time to know whether you are on the straightforward path of success or not. Also, dive deep into various touchpoints to know whether your customers enjoy your delivery services or not and where you lack to provide the best customer experience to your customers. Provide multiple platforms to the customers from where they can easily avail delivery services you provide. You can have a strong presence for your business on various platforms like websites, apps, physical stores, etc.
Offer Effective Way For Users To Provide Feedback
Never forget to provide the various ways to the potential customers to offer their valuable feedback. Using this feedback, you can help improve your delivery business service and provide a better experience to the customers than the previous one. If you get any negative feedback from any of the customers, then immediately try to solve the issue of those customers. First of all, apologize to the customers for not satisfying them and assure them that they will get better service on their demand next time. Try to keep your customers happy as it is one of the best mantras to achieve success in a short time.
Hyper Personalized Experiences
Report by Internet Retailing shows that 69% of consumers these days expect to have a personalized experience from the brands. In comparison, less than 50% of brands have succeeded in relieving it while the rest fail to deliver. Foodies have become used to ways in which brands are opting for reaching them. This also includes newsletters, email, and many other ways in which delivery brands choose to reach their customers in the best possible manner. Customers love to see that delivery brands are making extra efforts to contact them and offer them excellent service.
Capture High-Level Metrics
Delivery businesses need to capture high-level problems with their business website and app; they must make sure that everything related to their business works in the perfect manner, including their business website and app. Hence they can take the support of an on-demand service provider, Elluminati Inc ensuring to provide excellent delivery solutions helping you to achieve massive success in a short duration of time. They will perform all testing efficiently. This testing process includes the testing related to app and website loading time, UI/UX, and much more to provide you with an excellent delivery solution that is capable enough to fulfill all your and your business needs in the best manner.
Once developers solve all the issues, then you must launch your delivery solution in the market for customers' use. After launching your final product in the market, if you think that your work is totally completed, you are absolutely wrong. Now it's time to capture high-level metrics for your business like app and website visitors, a number of customers return to your site, several users using your app constantly, and much more. Develop baseline metrics for your business so that you can make your business future-ready.
Ending Note
In today's fast-moving world, most businesses are trying to get a masters in digital behavior. They know it well how important it is for their business; hence they have a separate budget for their business digital strategy. Not only are they provided with various opportunities to reach modern customers when they opt for digitalization for their business, but it can also help them to offer the best experience to their ideal customers on their demand.
business
About the author
Anthony is a proficient writer who remains updated on the latest of on-demand marketplaces. He encourages small businesses to go wide by discussing the best of on-demand service trends to implement.
Reader insights
Be the first to share your insights about this piece.
Add your insights