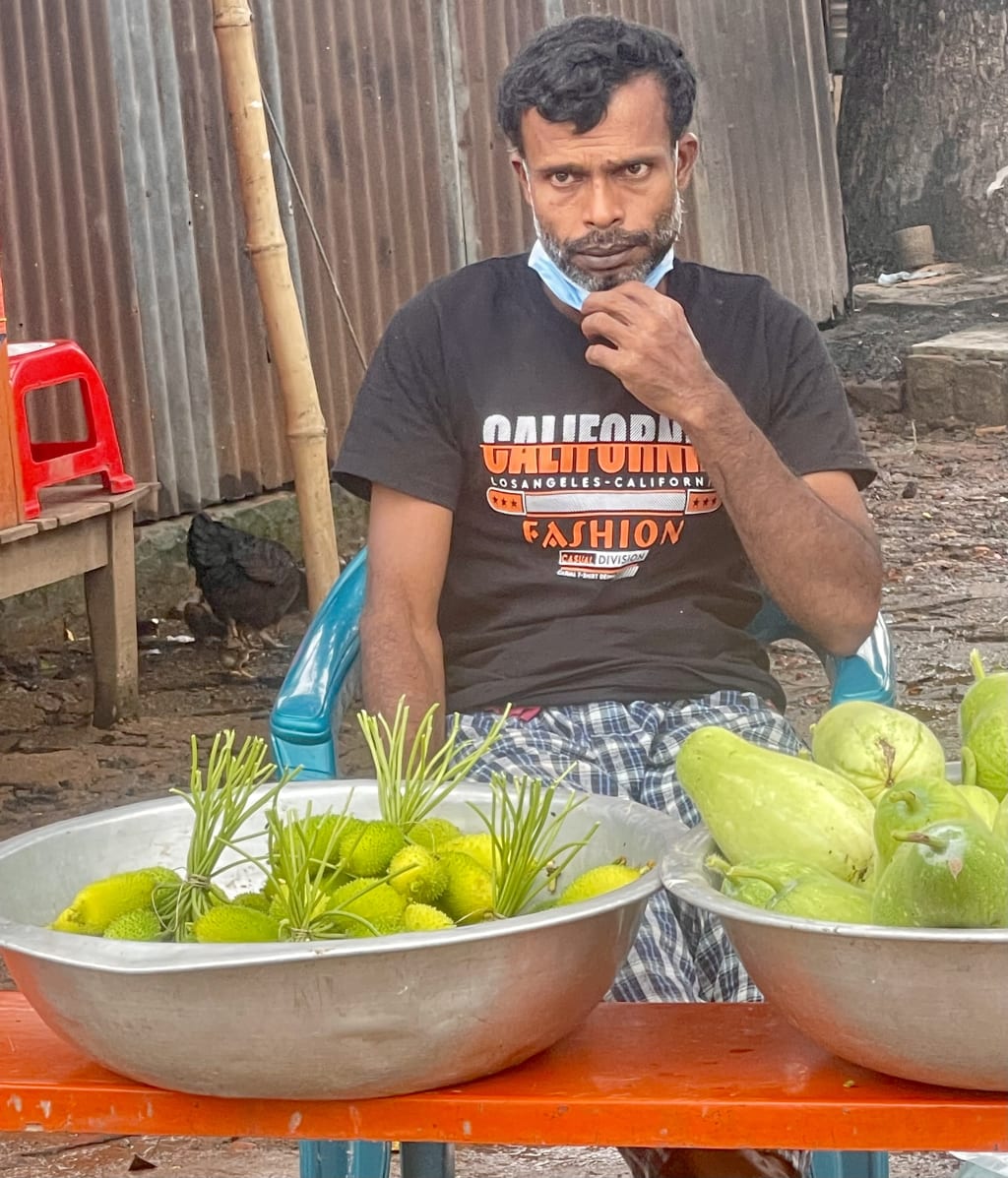 War of Life
Very little capital.
But it is so real...
Since the first Covid outbreak in Bangladesh in March 2020 general people in Bangladesh were in deep crisis especially who depends on their daily earnings. After first lockdown last year these people faced cruel reality. Most of the Shops, Garments, Construction works were in hold or limited in work. So they couldn't earn what they need in their daily life.
Most of so called middle & lower class people lost their all deposit as well as regular income. According to some local newspaper 15% to 20% people degraded to under proverty within a year. As a result a large number of people left the town or work place and moved to their village once where they belongs. Children can not go to School. School are closed over a year, there are no income or income cut off less than half for their parents.
Landlord of many town areas, industrial areas lost their income too. Many of them heavily depends on renting their property but due to Pandemic crisis many people moved to their village. Many of their house or apartment are remain vacant and they also lost their only income.
Mr. Jahangir who is a landlord and have six rooms. He and his family occupied two rooms. Remaining four rooms he used to rented to the local garment workers. Last year local garment factory cut their 50%-60% work force due to lack of export orders.
Now Mr. Jahangir have only one room in rent out of four rooms. Garments workers who lost their jobs they moved to village. He is in desperate situation with four kids and wife to feed. His only income sources are in blink.
At last in desperation he finds a small garden place in his back yard where he started to grow some vegetables. After a month of trial he at last produces few vegetables items for his family as well as he can sell some of them.
He manages to find a place during restricted lockdown situations where he can sell his small amount of vegetables and earn whatever he can. He just find a way to live again.
But like Mr. Jahangir most them are not so lucky. Many of the garment workers who lost their job during this Pandemic are real hard situation. Bangladesh known for garments as usual depends mostly on it's garments export. More than 60% garments workers are women. It impacts these women life style as well as their health. Because they had to work in very difficult working condition.
Meanwhile Bangldesh so far manges only few percentage of people under vaccination due to internationally shortage of supply.
More alarming situations in Bangladesh at the moment to face Covid Indian Variant (Delta) which is so infectious than other variant. Indian health ministry faces their worst nightmare last April-May 2021 and saw over 4000 dead and 300000-400000 positive cases daily.
Now unavoidably it is Bangladesh turn. Although Bangldesh taken some preventing measures such as Declaring Red zone, Area base hard lockdown as well as awareness between people.
In a recent research Antibodies have been made in the body of 61% of the people living in Capital Dhaka and 55% of the people living in another major populated City Chittagong. This information was found in a study by the International Center for Diarrhea Research, Bangladesh (ICDDRB).
ICDDRB conducted this study on a total of 3,220 people living in slums and adjoining areas of Dhaka and Chittagong with and without Covid-19 symptoms. This is reality and Bangldesh will have to overcome. Time will say what is waiting for.
Like Mr Jahangir we have to continue living with what we have. Not dependent on opportunity or others. Opportunity must be created. Life will go on.