My Newsletter Experiment Has Failed and That's Good, Here's Why
It's not you, it's me. No, seriously!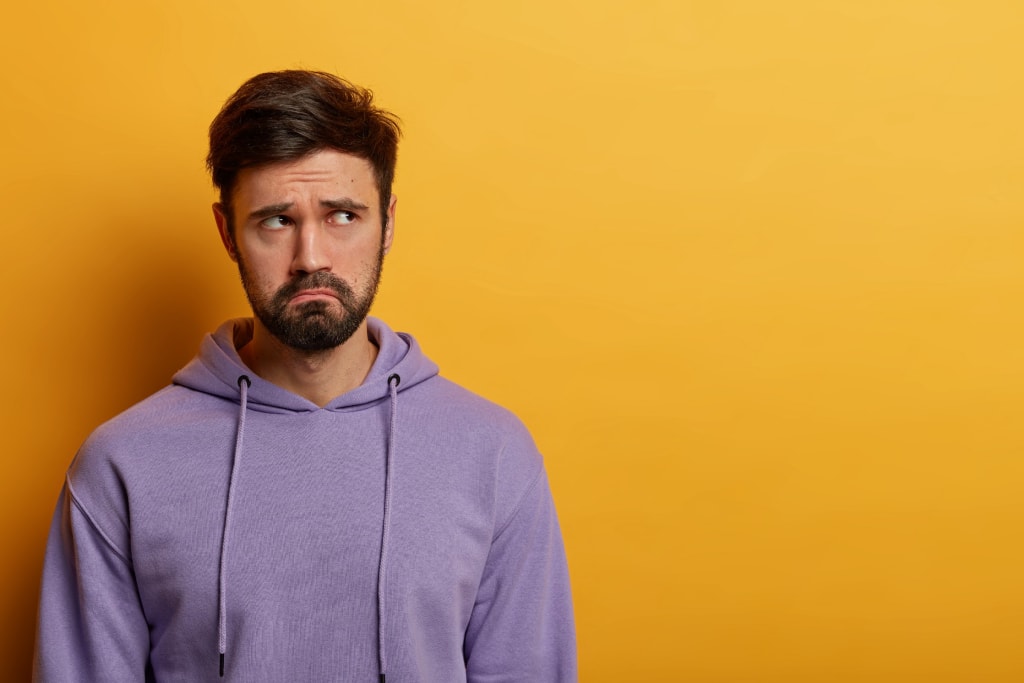 Man photo created by wayhomestudio - www.freepik.com
There are two things, I'd want to do with an email list.
Sell something
Get people to read my (Medium) posts
Here's why I failed… and succeeded at the same time.
The experiment
I thought I had figured it out. The best newsletter platform for writers. I even wrote about it. The winner was Substack.
It's not for marketing, it's for writing and growing a loyal reader basebettermarketing.pub
The more I dove into my newsletter, however, the more I saw the issues with my strategy. I will name 3 here:
What I expected wasn't actually what happened
What I wanted wasn't really what I needed
I totally missed something extremely important
Let's dive into these 3.
1. What I expected wasn't actually what happened
For this first point, let's circle back to the beginning. For me, a mailing list is good for two reasons as I said in the intro.
Selling products, courses, or any other digital content
Gaining readers on my writing platforms, mostly Medium and Vocal Media
Substack is a fantastic writing platform, it truly is. The pure writing experience coupled with the ease of use, and blog functionality has numerous upsides.
The issue was I had nothing to sell. Nor was I going to. I'll come back to this point later as it is a tremendously important one.
The second issue was the gaining readers part. I did gain quite a few subscribers right from the get-go on my Substack newsletter. The views on my first couple of posts were also surprisingly high.
But with all that, I didn't achieve what I was looking for. Getting readers to read my Medium stories. This leads to the next point.
2. What I wanted wasn't really what I needed
I wanted to have a subscriber base to share my newest stories with. What I didn't need was another writing outlet. My time is extremely limited as is with my regular 9–5 job, my kids and wife, YouTube, and Medium.
I don't have enough time to write a new post for Medium every day and still try to crank out another post for Substack every week. I'd love to but it won't happen consistently.
Luckily, something else was happening around the same time that solved this problem. That leads me to the next point.
3. I totally missed something extremely important
Here's the crazy part. While trying to figure out which newsletter platform to use and how to use it best, I totally overlooked two freaking important occurrences that would have nullified this search for a newsletter platform entirely.
Medium's subscribe feature: I was looking for an email list of people that want to read my Medium posts. Medium recently created one. With the subscribe feature. Suddenly, I had a growing list of subscribers within the platform I use every day. It's been growing faster than Substack too. That solved number 2 of the two things I'd want from an email list: Gaining readers on Medium.
A customer list: Number 1 had already been solved a long time ago. I just didn't connect the dots. Selling products or digital content is a great idea. You've undoubtedly heard about online courses, for example. Selling products is an even better idea if you already have a customer list. I have such a list. On Gumroad. 
Since late 2020 I've been selling and later giving away for free a few sets of app icons for iOS devices. I've gotten a lot of downloads there. And with every download, I had a new member on the email list. It's grown to over 2000 entries to date.
The bottom line
Again, let's circle back. The two things, I'd want to do with an email list:
Selling digital content: ✓ I have a list of 2000+ customers on Gumroad to do exactly that. I don't have to bore them with my writing because I know they're interested in digital products.
Gaining readers on my writing platforms: ✓ I now have a growing subscriber list to share my Medium posts with because they signed up to do exactly that.
Why would I need Substack now? As another writing platform?
In a perfect world, yes. Then I'd have a safety net in case of Medium's sudden demise. But I sort of already have Vocal Media for that. On Vocal, I also make money for external views. On Substack, I don't make any money. I never intended to create a paid newsletter.
So you see, my newsletter experiment has failed… and succeeded at the same time. I don't use the best newsletter platform for writers, because I already have two growing email lists in place.
What's your experience with newsletter platforms?
---
P.S.: First of all, you should get my Medium posts in your inbox. Do that here! Secondly, if you like to experience Medium yourself, consider supporting me and thousands of other writers by signing up for a membership. It only costs $5 per month, it supports us, writers, greatly, and you have the chance to make money with your writing as well. Of course, you can cancel the membership anytime. By signing up with this link, you'll support me directly with a portion of your fee, it won't cost you more. If you do so, thank you a million times!