My NaNoWriMo Journey
Goal Setting for NaNoWriMo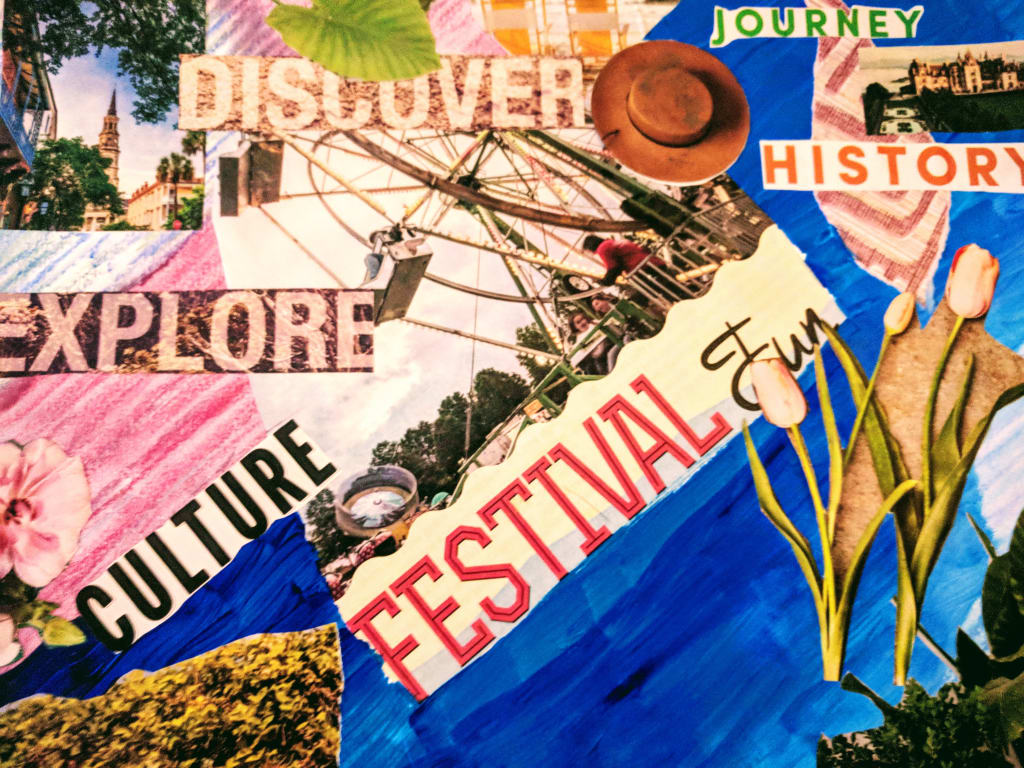 As a therapist, I know the value of goal setting. However, as an individual, I am as lax as most people about setting my own goals. I have always found that when I commit to a goal, I obtain it. Now, this doesn't mean that I do something whimsical like stating I'm going to become a millionaire in the next year, and it somehow magically occurs. It does, however, mean that I establish SMART goals. These are Specific, Measurable, Actionable, Relevant, and Time-Bound.
I have "attempted," halfheartedly, I must admit, NaNoWriMo for several years. I say halfheartedly, because I didn't do what I know fully well how to do. I didn't establish a goal surrounding NaNoWriMo. And I got exactly the results that one would expect. I didn't complete the novel and didn't write anywhere near the goal of 55,000 words.
So, this year, I have decided to actually attempt NaNoWriMo the way I would advise any client to. I have established a written goal. Within the month of November I will write a minimum of 55,000 words. I will do this by writing a minimum of 1447 words a day... every day. I have made plans to support myself in being successful. This is what my goal sheet contains.
My Goal Sheet for NaNoWriMo 2018
Goals for November 2018:
Complete NaNoWriMo: Finish a 55,000 word novel.
How: Maintain a daily writing goal of 1447 words daily. Write everyday of the month of November.
Where: Either at home or in local coffee shop. Note: I will have an established place to write at home and the coffee shop will be a way of rewarding myself at the end of a week of successful writing.
How best to do: begin the day with a bike ride, shower, breakfast, and writing. Yoga and meditation may be interspersed for inspiration. A calendar with daily goals and NaNoWriMo events will be made and printed. Daily writing goals will be marked off as they are reached. I have agreed with myself that I can not reduce the next days writing goal if I have a hot writing day. I fear that allowing myself to reduce the writing commitment for any day will likely establish a bad habit and undermine the whole enterprise.
What can I do in the first week?
Make sure that I am meeting my goals daily. Missing one day means writing 3000 the next day. Prepare ahead for meals and errands. Prepare for self-rewarding. I will reward myself every week with a day of writing at a local coffee shop if and only if I have met my goals for that week.
I can make sure that my family and friends know and understand that the focus of my time will be on meeting this specific goal. I can check in with my support system as needed.
What can I do today?
Today, I will begin the structure of my book using the book The Weekend Novelist by Robert J. Ray. I have found this book to be ideal for helping with writing long manuscripts. It provides structure that I need and can be used daily as apposed to weekly.
Today, I will set up a writing space with everything that I will need.
Today, I will obtain all snacks and do all prep to improve the probability that I will complete my goal.
Today, I will determine a menu for the next week and obtain all needed ingredients such that I don't have to break my concentration to take care of these daily living details.
Today, I will establish a schedule for the first week of writing.
Today, I will let the world know my intention. I will illicit the support of my friends and the understanding of my family.
Today, I will take care of all immediate chores and errands such that I have no immediate excuses not to meet my goal.
Today, I will make a dream board for NaNoWriMo and I will begin sharing my writing experience.
Establish a Calendar to Structure Your Goal
The more structure you can provide for yourself, the more likely you are to be successful in meeting your goal. So, I established a calendar for this month with my daily goals. I simply took a word document with a calendar format and made a calendar with all of my daily goals and NaNoWriMo Events on it. What you will find if you are trying NaNoWriMo for the first time is that there is a good deal of support provided by volunteers in each region. So, although writing can be a solitary adventure, it doesn't have to be completely solitary.
Find a Support System for Your Goal
When you join NaNoWriMo, you can identify a region and add writing buddies. As with all goals, you will find that you are better able to succeed when you have a support system. That is why I have joined my local region and designated writing buddies. I have also joined a NaNoWriMo group on Facebook and will be attending writing events both virtual and in person.