Memories: 1 March 2023
Oh Restless Spirit! Find what you seek and be joyous!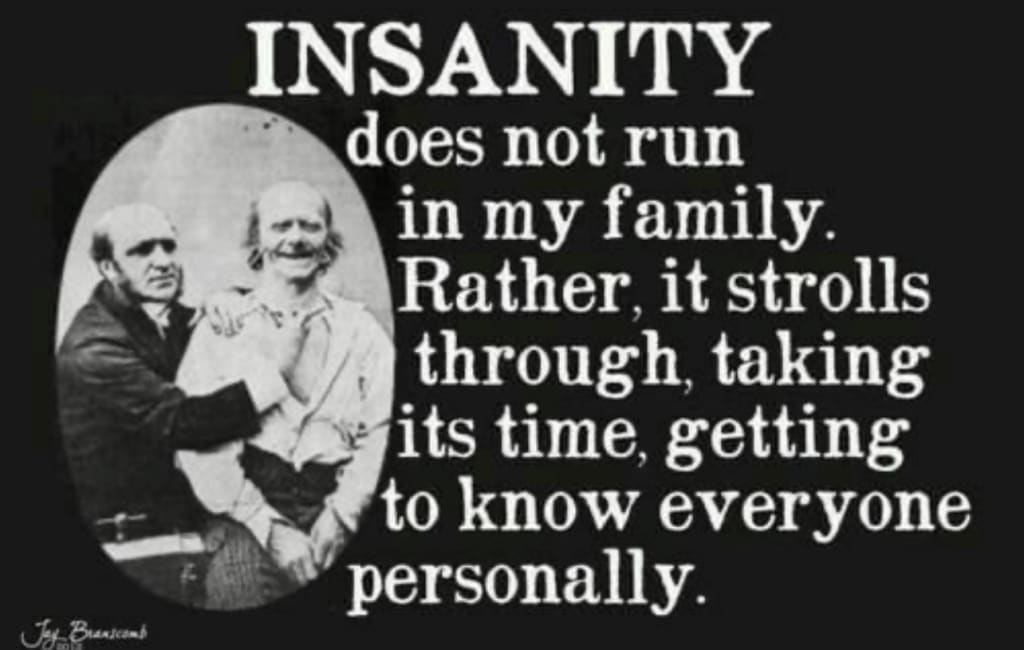 1 March 2021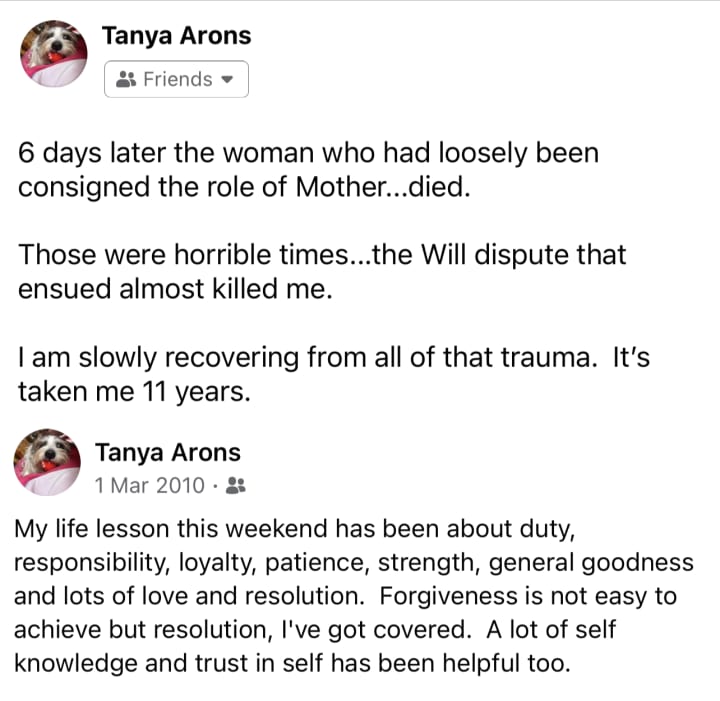 …
Well it was rather Rampant in mine, on both sides! Lol. Lots of Violence, Running Amok, even Arson! Abject Poverty and chronic Trauma will do that to you.
Imagine the struggles...lots of dead children from typhus, no modern conveniences so back breaking work, hunger, isolation from the rest of the world in the Antipodes and colourful characters also suffering from disease and poverty and general madness all around you, as choices of partners...top that with no modern psychiatric meds...I feel crazier just thinking about it!
I picked a good century to get a bit squidgy in! My forebears were not so fortunate!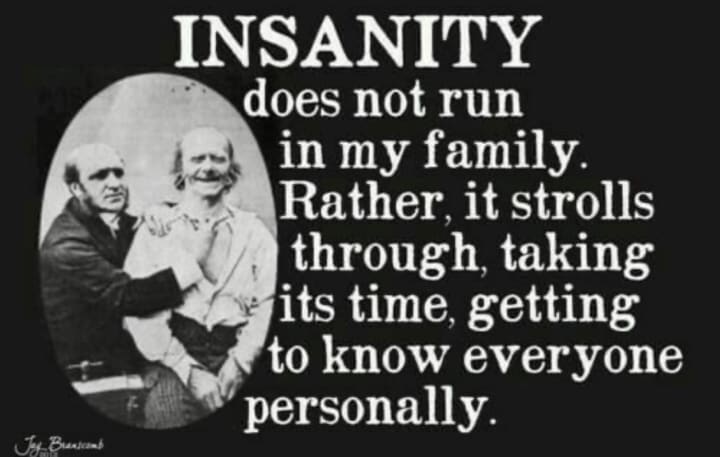 1 March 2020
11:11 pm. I have been very ill with asthma today. It has been a struggle. For a brief moment I got paranoid that I had caught coronavirus. But that is ridiculous!
It's incredible how fearful we get with all the media hype. Of course if I have caught it I will be kissing my arse goodbye. 6 months of asthma has left me rather weakened.
Oh well. I am in bed. Hopefully I will feel better tomorrow.
1 March 2019
House cleaning, and decluttering is completed. 21 days. Phew! I feel like my life is back in control. Epic effort! Thanks to Jarrod for help with odd jobs, and Lyn and Peter and Danni for their help with moving stuff out on the kerb.
Thanks to Sally for your immense support also. Thanks to all my friends for cheering me on through an intensely emotional last few days.
Life is good!
…
2:10pm. I have showered, shaved my legs. Washed my hair. Still feel a bit weak. But I think I will take my Beau for a much needed pishkele on a walk. Good for his mental health and mine.
I might even go dancing tonight although I may not feel strong enough after I walk my dog. But Zombie Warrior Goddess creatures are known to create miracles, weave magic and wholly incorporate their unwilling bodies from time to time.
Who is driving this meat carriage? Why me, and a few thousand archangels riding along with me, of course. I might be only smoke and ashes, baby but I still have living to do!
…
I had a lovely day yesterday with Crystal and Jarrod. We looked around DFO. I was exhausted after a few hours and had trouble walking. But we pushed through!
I bought a lovely ethnic top and 2 bras. Crystal shopped for shoes for her clown for her work. They had to be purple. It was surprisingly difficult to find the right ones.
In the evening Jarrod installed the wooden blind in the back bedroom. He also changed a light bulb. I cooked a roast chicken dinner. It turned out delicious.
Although there was a moment of panic as we kept saying how yummy the gravy was then suddenly we thought, why is it so much "creamier" then checked the ingredients. Milk and soy in it. So Crystal had been spiked. Fortunately she had some lacteeze in her bag.
I felt dreadful as I am usually so careful with preparing food for them. Other than that, we had a lovely time.
By the end of the night I was walking like Igor in Dracula movies. My feet and ankles hurt that much. Not good. I slept well though.
1 March 2018
Humid as Fuck! Melting!
…
4:44 am, 1 March. Awake. Usual interruption in the night. Exhausted.
A pinch and a punch for the first of the month. March already. Year is bolting away like a mustang. Psy sighs. Time is unravelling and I am a spectator in the backseat of my life. But at least I have the keys to my chariot.
1 March 2017
I had an interesting revelation with my psych today. I stated I realised I had suffered so much and struggled so hard to let go of the man I am in love with because he feels like Family to me.
My family of Narcopaths taught me to feel used, manipulated, abused, neglected, rejected and abandoned me over and over again. So this guy behaved in all the ways I understand best. Speaks the language of the Avoidant, the coward and represents abandonment.
I love him still. Just as I once loved that other evil spirit incarnate David Davidson, and my mother and sister. I went to support my mother at her last phase of life as I am a decent noble person.
So in a sense she had a kind of forgiveness from me, until the Will came out into the light and I saw that forgiving and loving that monster had been folly. A naïve inner child's wish for a loving mummy. A sickness on my part, crawling back to the hand that slapped and the ugly mouth that slandered, the heart and mind that sullied and betrayed.
I told my dr about Lana starting up her abuse again (the only way that putrid little alcoholic troll can feel powerful). I told him she is another facet of my mother. A reflection of blind hate and envy and spite.
We talked about David D's spirit haunting my door. That I feel he is still around at times. My dr believes he wants my forgiveness. I agreed. I told him I will never forgive, not while I draw breath.
I see he has work to do, to atone for the damage he caused me and my daughters. But it is not my job to heal the dead dogs of my past. Life is for the living. They stole enough of my chi from me.
My Dr says my PTSD is fully activated for the past 3 months due to my physical ill health. Infections in the body signal psychological triggers as well. It is about the violation to the core of the body.
I definitely agree with that. I have felt vulnerable, isolated, lonely and exhausted. Then in fits and starts I have felt powerful, energised and ten foot tall and bullet-proof only to sink back into exhaustion for 3 days after.
He stated another female patient does the same. We have been attacked so often at our very core that we come up fighting, or flounder around in the shallows muck for a while.
Anyway, here I am, unable to thrive, constantly feeling like a loser which he had to remind me, I am not. I have held steadfast through decades of trauma, abuse and betrayals. I burst out laughing. I have lost so much for so very long that I am actually a raging success at losing.
Another day in pardies!
…
Yesterday was my former stepfather's birthday. Also the Birthday of the man I adore who betrayed and rejected me. I had a lovely day getting my hair done in spite of the deep sadness this date brings me each year.
A childhood friend texted me out of the blue. It was his deceased father's birthday too. Weird as Philip and I also have the same birthday.
Anyway after I got home from my hairdresser I felt consumed with exhaustion and went to sleep for a few hours. Then got up and watched several episodes of Wisdom Teachings and baked bread in the bread machine.
It is now 3.15 am and lightning is circling but so far no storm has hit Holland Park. I am tired but awake. I have been struggling with extreme exhaustion since Saturday. I hope I get better soon. It has been 3 months of poor health now.
1 March 2016
I have been to Bunnings. I had to enlist their plumbing specialist, a wry cheery rotund older man named Gary to help me buy the right fittings, clamps and hose to solve my brand new pump problems.
Aqua Pro bastards don't sell the matching attachments for their pumps and spare filters. Bunnings don't sell the attachments next to the Aqua Pro to facilitate buying the right attachments.
I was livid. Sarcastic and ready to start a revolution. Gary says Management doesn't care, the buyers for the company don't care, no one cares to sell products in full working order which is why the staff walk up and down all day trying to help people.
I wonder! How can you produce a product and sell extras then not bother to sell the adaptive attachments? Gary had to make one out of plumping parts. 3 to join together to make one. Insanity.
He says management doesn't listen to staff or customers.
He said "If you worked, did management ever listen?"
I said "Yeah they did, right after I told them to fuck off a lot then quit".
I hate hate hate things not working properly, making sense or being sold without the available attachments necessary for a fully functioning unit. I told him that Bunnings had just paid for my psychiatrist's Summer House.
We are dealing with a society of idiots. No one follows through or makes sure a job is done right. Except Gary! Cos I insisted! Lmao!
He wasn't laughing quite as much by the time I finally got all the bits and pieces I required. Even he could see a simple task was made ridiculously difficult.
…
It is raining at last. I am sitting on the back step with Bobo and Mushu. We are enjoying the cool dampness mingling with the summer humidity. My garden is singing with delight. Good day to be alive.
…
Mojo Burning, here I come! Yeehaww! Just got to deal with an incumbent chest infection and sore tummy then I will be ready to tribal dance my mojo out! Shit! I hope I will be well enough on the day!
1 March 2014
I woke up early, 11am. 6 hours sleep. Dancing gets me "High" lol. I am still in my nightie lying in bed and have brought Ramon in here. He is a happy little bunny, lying on my bed. He's getting used to Grandma's house. He misses Mama Crystal though!
…
I had a lovely time dancing at The Hipshooters Gig until some random guy tried to inhale me.. Eww. Then another young one kept touching the flower in my hair! Which is Silk! Double eww!
So I left without thanking Billy or saying Goodbye as I had a long walk through West End to the city and felt safer leaving before the weirdoes with Olfactory issues followed me. Sigh!
So I got to Irish Murphys but lots of really drunk, really young people so not my Vibe. I sat outside and ate chips and chatted to Kate instead. Then I visited George the Busker briefly. Now waiting for my bus.
Only To be accosted by Antonio who got on his bus and kept blowing kisses to me. Crazy Stalker no 2. He's funny though. So I waved him off with blown off kisses and caught my bus.
Phew! Be glad to be home for a nice cup of Earl Grey tea. What has gotten into men since Valentines Day? They are all acting very 'overt'. Psy Sighs!
1 March 2013
Oh Restless Spirit..find what Ye Seek and be Joyous! For ye have inherited the Earth and all her abundant Blessings. Sing in your Heart and let your spirit Soar as you dance to the beat of a melody that affirms your Life. (pity about the crippled feet tomoz! :-))
Copyright Tanya Désirée Arons
About the Creator
I write about my life experiences. I write about complex ptsd, the agonies, the angst and my post traumatic growth. About Beauty, Truth and Honour and little vignettes of comfort from the spirits that love me: living and dead. I also Dance!
Reader insights
Be the first to share your insights about this piece.
Add your insights