Medical Insurance and How It Affects DME Billing
Paying attention to medical insurance is critical to DME billing because it helps timely claim processing and payments.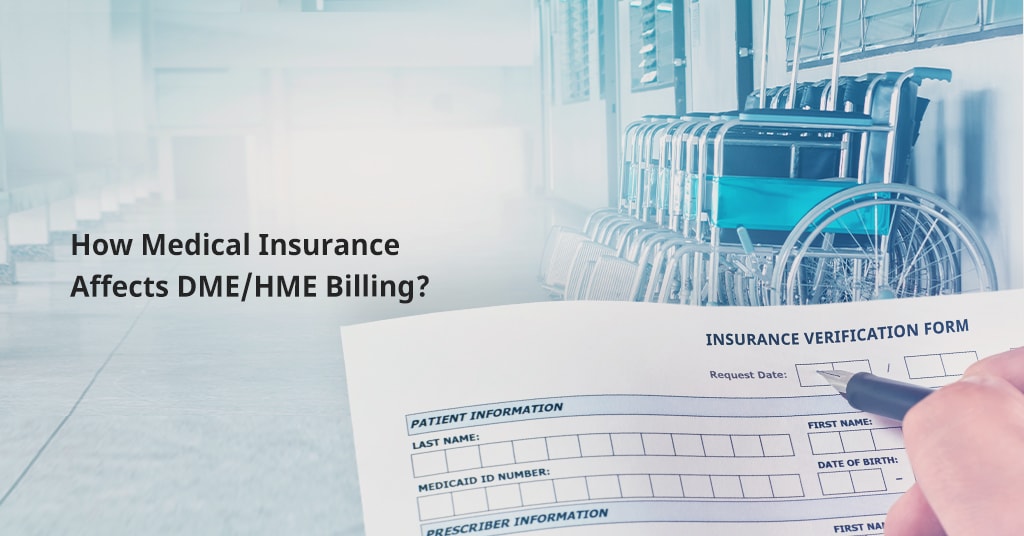 DME billing involves gathering documents, including invoice details, and then completing a claim application. Medical insurance is critical to this process since it is the primary way in which the DME business can expect to get compensated for the provided equipment and services.
While this may sound fairly easy, the challenge arises especially when:
There is a need to record orders while also attempting to document information relevant to the DME billing process.
Staff or DME administration is not trained adequately, or the number of orders is high; both of which may lead to the mistaken assumption that claim application can be handled later.
Records are completed on paper with the idea that these will be dealt with at a later, more convenient time.
Some of the problems arising with these situations include:
A later, convenient time may not arrive, especially if the DME business is looking at high growth and is still driving a major portion of the revenue through growing the customer base.
Staff may remain ignorant on how to handle orders and manage documentation, unless trained well and regularly.
Staff may get overwhelmed with the volume of data to be processed and choose to quit instead of persevering.
Insurance provider details may be changed, inaccurate, or even incomplete.
Medical Insurance details needed in DME Billing
DME billing involves a process in which insurance details of the patient are verified. This is done to ensure the claim application is accurate and does not carry errors. Typically, medical insurance includes multiple elements that must be verified by the DME to ensure an accurate claim application.
Insurance details include critical information, of which the patient may be unaware. Details often include the exact premium amount, co-payments, proportion of insurance coverage and the patient's expected reimbursement.
Details on coverage and beneficiaries are included in the paperwork. If insurance coverage details are unclear, it can hinder the claim process at the end of the billing cycle.
If the patient has a change in status, for example, a change in beneficiaries or dependents, or a modification in a relationship, this needs to be reflected in the insurance documents as well.
Some types of insurance covers require pre-authorization for some equipment. If the pre-authorization document is missing, the insurance company may stall the claim payment.
For some insurance companies, elements like factory pricing and initial documentation for the equipment may be necessary for claim submission. This could be in addition to equipment description and medical authorization.
Addressing medical insurance challenges for better billing
Given the details needed to process a claim successfully, businesses can take certain steps to ensure smooth DME billing:
Insurance eligibility verification or a prompt review of medical insurance can help the process of medical billing by eliminating issues such as missing documents and incorrect information.
Outsourcing expertise can ensure reliable order taking, reduced instance of human error, better organization of critical paperwork, and access to information and medical records, including insurance details at the time of claim application.
Insurance eligibility verification is a time and attention-intensive process. Outsourcing this to professionals can ensure high-caliber work for your DME business while helping safeguard existing resources, including staffing.
HIPAA-certified billing expertise provides knowledge of current medical insurance regulations to the DME billing process. This helps with the DME business' streamlined operations.
Next Steps
A DME partnership can provide the right assistance and expertise to reliably manage medical billing requirements, so the business can focus on providing quality healthcare.
Follow our blog for industry trends and the latest updates.