Massive Savings: How Applicant Tracking System Improves Hiring
The never ending cycle of looking through tens of thousands of potential hires every day is where most valuable time is wasted. Instead, this time can be used judiciously in searching for the right fitment.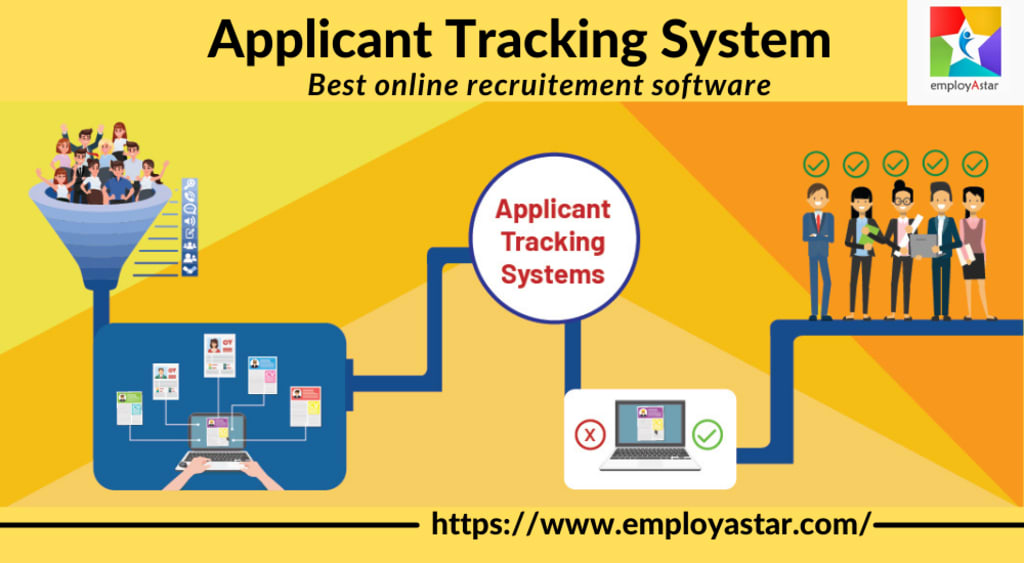 Applicant Tracking System
Find out if your recruiters are spending valuable hours in going through their inbox instead of closing more hires. Be sure that your applicant's time spent on going through the applications and filling details doesn't take precedence over recruiter communication. For such situations, hiring leaders can now take the help of inexpensive applicant tracking automation that can work tirelessly 24x7 without breaking a sweat.
What is Applicant Tracking System?
An Applicant Tracking System, widely known as ATS software is a system that streamlines the entire process of hiring a candidate for a specific job role. It covers each and every step of the process. Simply put, from receiving applications from candidates to hiring employees, it covers every nook and corner of the hiring process. Application Tracking System is so useful that it is quickly becoming an indispensable tool in the hiring arena.
ATS software or Applicant Tracking System is not a mere tracker of the activities or an organizer when it comes to hiring. These are used to cull applicants and recommend the best-fit candidates. They are equipped to make use of keywords and AI-type algorithms to examine candidates in deeper ways. They provide a massive help to speed up the method of HR's review of job applications.
Advantages of the Applicant Tracking System
1) Trouble-free Job Posting
This is the very first step in the job hiring scenario and is made simpler and coherent with the help of the Applicant Tracking System. With just a click, job vacancies can be posted on a huge number of platforms. This in turn brings great visibility for the vacancy. This also saves manual work, labor and time which is consumed in logging into different online platforms and post the job. Moreover, Applicant Tracking System facilitates the tracking of the applicants as well in an automated manner. The system tracks the analytics from different platforms (wherever the job is posted) and represents it collectively.
2) Rapid and Better CV/Resume Parsing
It is an extremely tedious task for HRs to go through each and every application and pick the necessary ones for the rounds of the hiring process. Reports have found that one job vacancy receives 250 applications on average and from that lot, only 4-6 aspirants make it to face-to-face interviews. This time-consuming process of manually examining applications and resumes is done in a more efficient manner using resume parsing software or basically involving Applicant Tracking System. With the help of algorithms, it rejects the applications that do not meet the minimum requirement for a job and the others are ranked and segregated with the help of qualification indicators.
3) Low-Cost Per Hire
Cost per hire is the investment that is made while recruiting/searching for a new hire. Things that are included in this are recruiter salaries, employee referral bonuses, job advertising costs, travel and relocation costs, etc. A huge amount of money is saved when fewer human hours are spent in the hiring process. Most of the tasks while hiring a candidate are done through Applicant Tracking System (such as CV/Resume Parsing in the faster way) and this cuts a lot of human work which in turn cuts the time consumed and eventually, the money spent. In this manner, the hiring cost is cut down and still, the best candidates appear on the list. Who would not want such an advantage?
4) Helps to Improve the Quality of Hire
The better is the quality of the hire, the better will it be for the company and there are no two ways about it. This is most needed and is achieved easily through Applicant Tracking System. There are many points to embolden the aforementioned statement. For example, as ATS software filters the most suited candidates for the job and therefore, from the very starting stage, recruiters get engaged only with the best candidates. This saves time in filtering the best candidates and the recruiters get ample time to engage with candidates for the assessment process. Eventually, with proper time and assessment process, recruiters select the best candidate for the required job and that ensures the quality of hire.
5) Provides Auto-generated and Correct Report
Applicants want rapid information about the process when they are applying for a job role. They are always curious! Providing information manually to each candidate for recruiter through SMS/E-mail is again very laborious and ho-hum task to do as there are a plethora of candidates with their endless inquiries. Applicant tracking system acts as a boon in this scenario as it creates auto-generated, accurate reports in real-time. This is done by collecting the information from several processes of the hiring and it is then analyzed by ATS software using which, it generates a report. Once the recruiters have information, ATS software is set and it can send the information automatically without manual involvement and the reports are also free from any possibility of human error.
6) Better Candidate Experience
An aspirant whether hired or not will have an enhanced experience with Applicant Tracking System. In the end, an impeccable hiring and application process is a pre-requisite for the success of the business. An ATS software automates crucial tasks like sending an email when a candidate is rejected. With a good user experience, the candidates will have positive views about a company/business, and when favorable words are exchanged for a company/business, this will help to build a strong foothold in the market.
More to Know
ATS software can be called a sure-fire element for the best hire in the changing pace of the hiring process in contemporary times. One bright name in this realm that provides the best ATS software service is Employastar. It is a platform committed to provide the best Applicant Tracking System and some of the features it includes are Online Resume Parsing, Powerful Search, Report Dashboards, Billing Calendars, Invoice Module, and many more. Get the complete information by clicking here.