Marketing Trends of 2021 Will Take You A Leap Ahead
Introduction to Digital Trends of 2021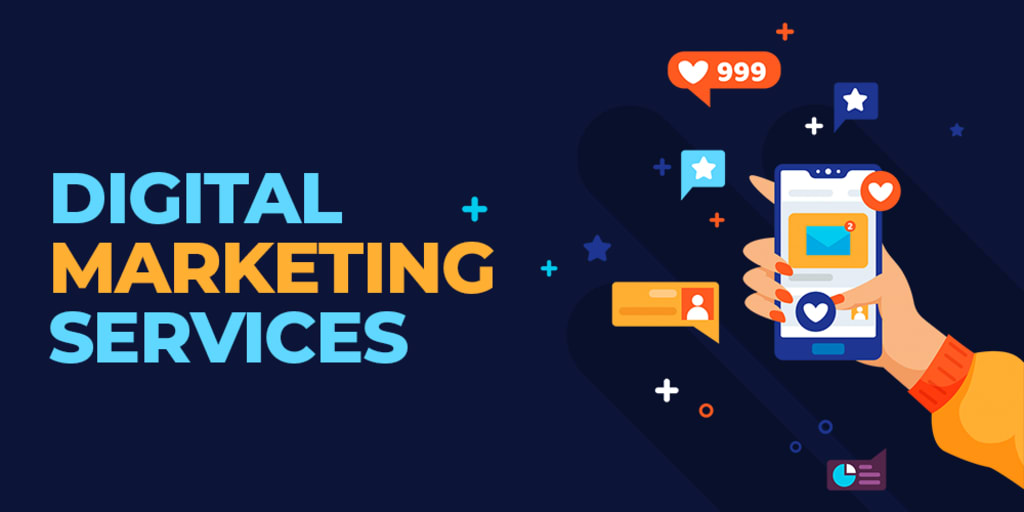 Digitalization has taken giant leaps, especially with the outbreak of the pandemic and businesses operating remotely. Along with technology infrastructure getting powerful, businesses are now able to invest their time and energy consistently.
In addition to this, there have been a couple of shifts that the business landscape is undergoing. Expansion is not similar to the way it was before. It requires a different set of skills and assets to cut through the clutter. And hiring a digital marketing agency is definitely one of them. With sound knowledge of the marketing trends, one can help create an effective marketing campaign.
Here are some of the most promising marketing trends of 2021, that you will surely never want to miss.
AI in Marketing
The world has been buzzing around Artificial Intelligence, a tech wave that can possibly take over every aspect of our lives. However, the reality is, this takeover has already begun. 60% of the internet users have already interacted with AI chatbots for solving queries across multiple apps and websites.
In addition to this, AI also works to streamline and fine-tune the content in just a manner that visitors stay engaged for a longer period. Moreover, AI also works as an extension for the digital marketer for precise, cost-efficient, and effective outcomes with an array of tools.
Augmented Reality
It is an interactive experience of the real world where the objects are enhanced by computer-generated perceptual information. It consists of a combination of real and virtual worlds, real-time interactions, and an accurate 3D registration of the objects.
With the ongoing Augmented Reality trend, everyone is getting excited about the grand sci-fi ideas. Not only this, the entire 'experience' is elevated and drives the customers to make the sale.
Voice Search Optimization
Nearly all of us have heard of the very famous dialogue coming out of our smartphones and gadgets; 'What can I help you with?' This feature remains the favorite one with nearly as many as 55% of the teenagers using voice search on a daily basis.
This voice search has given people convenience, ease, and more personalized results. That too is only a voice away!
Chatbots
Chatbots make use of instant messaging to chat with customers and site visitors. While there can be hundreds and thousands of users visiting the website at once, leveraging the use of Chatbots can help the business engage with the customers. Answering the customers simultaneously is possible using chatbot features.
Along with this, incorporating this tech trend allows you to use the Chatbots 24/7, give instant responses and also answer different queries.
Experts believe that as many as 63% of people prefer messaging on Chatbots to communicate with businesses and brands. This tech support definitely allows the business to get rid of repetitive tasks while focusing on the important work.
Personalization
Businesses that want to outperform their competitors tend to place a huge focus on personalizing the content, products, and emails altogether. This approach allows them to direct their message to the end customer and make them take the action (if successful).
A look at some of the very successful brands in the digital world like Netflix, and Amazon will help understand the power of personalization. These channels are able to stream personalized recommendations for each user. This is even the same for the google results and even the YouTube videos that list out the possible recommendations based on user-generated results.
Video Marketing
Scrolling down the social media sites, one can easily notice that there are more images and videos compared to the posts with simple text. Even more so, Instagram, Snapchat, and TikTok are based on images and videos and continue to become more popular.
While content continues to remain a king, its formation has truly evolved. As much as 72% of the conversion rate improves with the incorporation of videos. This medium can deliver the same information in a much better and captivating way than simple text. Virtual events, short-form videos, online training, and even shoppable videos continue to remain some of the very popular and promising ones to achieve the desired objectives.
Keeping up with The Trends
The digital world is dynamic as new trends make their way and tech keeps on making them better. While businesses want to keep up with the market trends and stay relevant, one should hire someone with expertise in lead generation Dubai. With sound knowledge of marketing trends, algorithms and updated features can help you create the most effective marketing campaigns for you and your company.