Making Money Online: Is OnePoll Worth It?
Is OnePoll a decent survey site or a waste of time?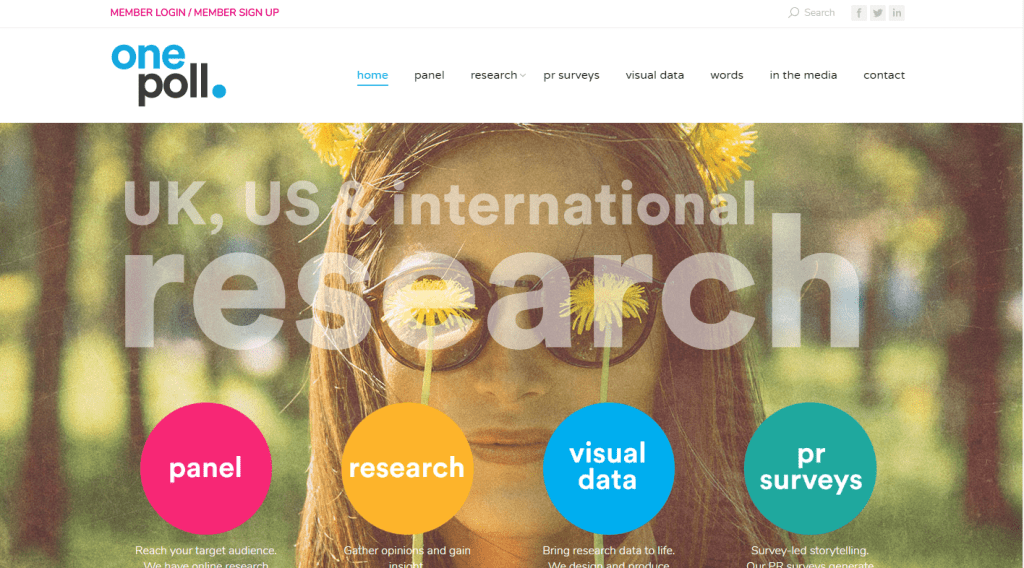 Making money with surveys is a great way to earn a couple of extra hundred pounds a month. But with so many survey sites, it can be hard to know which ones are legit, which ones are scams, and which are legitimate survey sites, but just a massive waste of time. We've all signed up to one of them and regretted it!
OnePoll is a site that has been around for a really long time, but it has mixed reviews.
The Layout

I really like the layout of OnePoll, it's simple but effective and really easy to navigate. The surveys are right there when you sign in and they tell you how much you will be paid for taking each one. The one problem with OnePoll is that it doesn't tell you how long each survey will take you. I like to know this because then I get to decide whether that amount is really worth the time it takes, so occasionally you will only be paid a very small amount for quite a long survey.
The Payments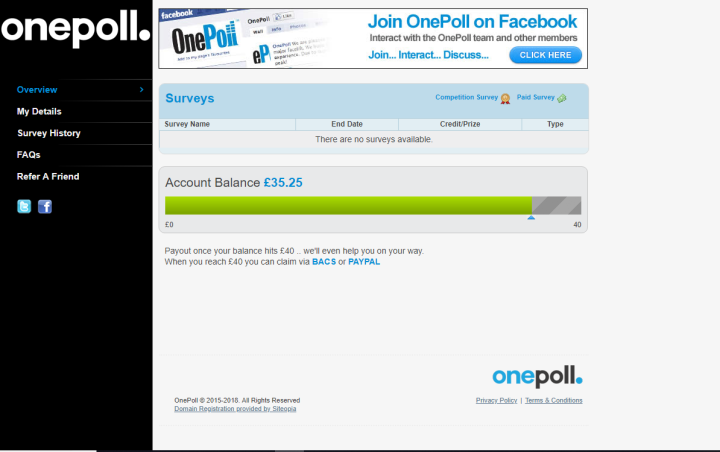 OnePoll are consistent with their surveys, but they're not very generous, each survey pays an average of about 10p, and it's normally between 10-15 minutes long. Sometimes you will get shorter ones that are only one question long, but these are rare. The most I have ever been paid from one survey is 30p and I think that was about 20 minutes long. As I said, they're not generous. OnePoll has a really high cash-out amount of £40, and at about 10p per survey it can take a very long time to get there.
The Surveys

There are normally surveys that you can take every day with OnePoll, but occasionally, there are days when there are none. If you sign in and there are no surveys, check back later because they add new ones all the time.
The survey content is usually pretty standard stuff, and one of the things I like best about OnePoll is that if you are going to be kicked out of a survey, you are kicked out pretty early. Anyone who takes surveys will know just how infuriating it is when you are kicked out of a survey right near the end, you do all the work but don't get paid. It's equivalent to data theft, but there is none of that with OnePoll.
Refer A Friend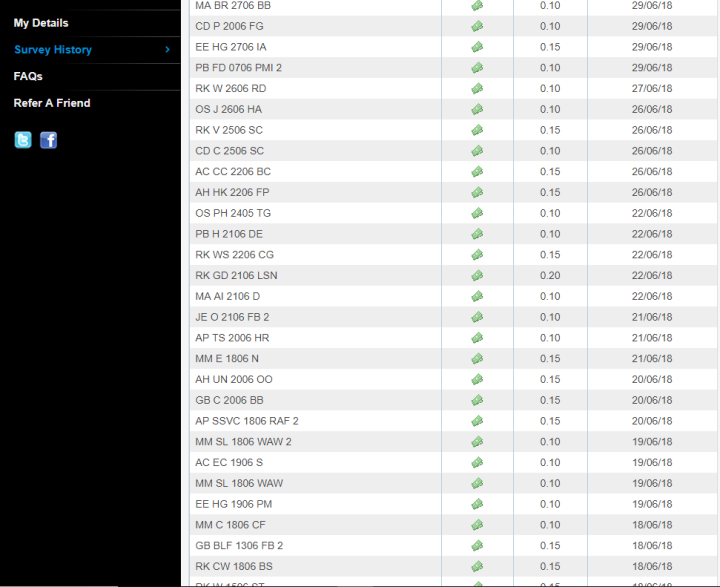 OnePoll have a generous referral scheme, for every person you refer who answers a survey, you get 50p; when they reach £20 you get £1 and when they reach £40, you get £2.50. I only have one referral but I received the credit for him signing up and answering a survey.
Payment Times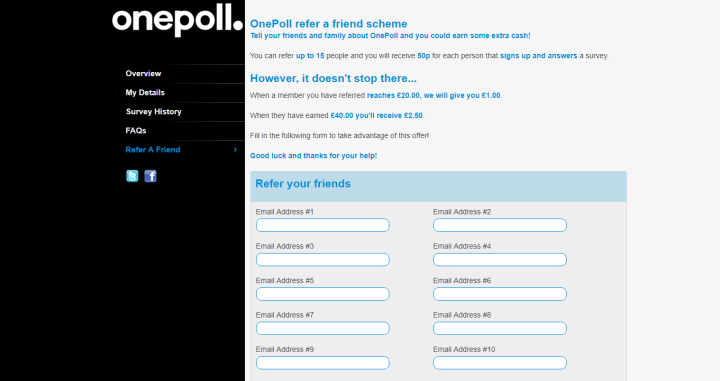 I have only ever been paid once by OnePoll and it was by BACS into my account; it took 28 days but it did eventually get there. They now offer a PayPal option and the next time I reach £40 I will cash out with PayPal.
So Is OnePoll Worth It?

Just about, it's not going to be your best money making site, but I can safely say it's not a scam. It will take a while to reach the threshold and you might get a bit frustrated but if you persevere, then you will get there in the end. And it might take a while to actually get your payment, but you will get it. Don't give up on it, it's a legitimate site, and it's always good to be signed up to as many survey sites as possible to allow you to make the most money.
product review