Home Office
Making Money Online: Is InboxPounds Worth It?
Is InboxPounds Worth Your Time?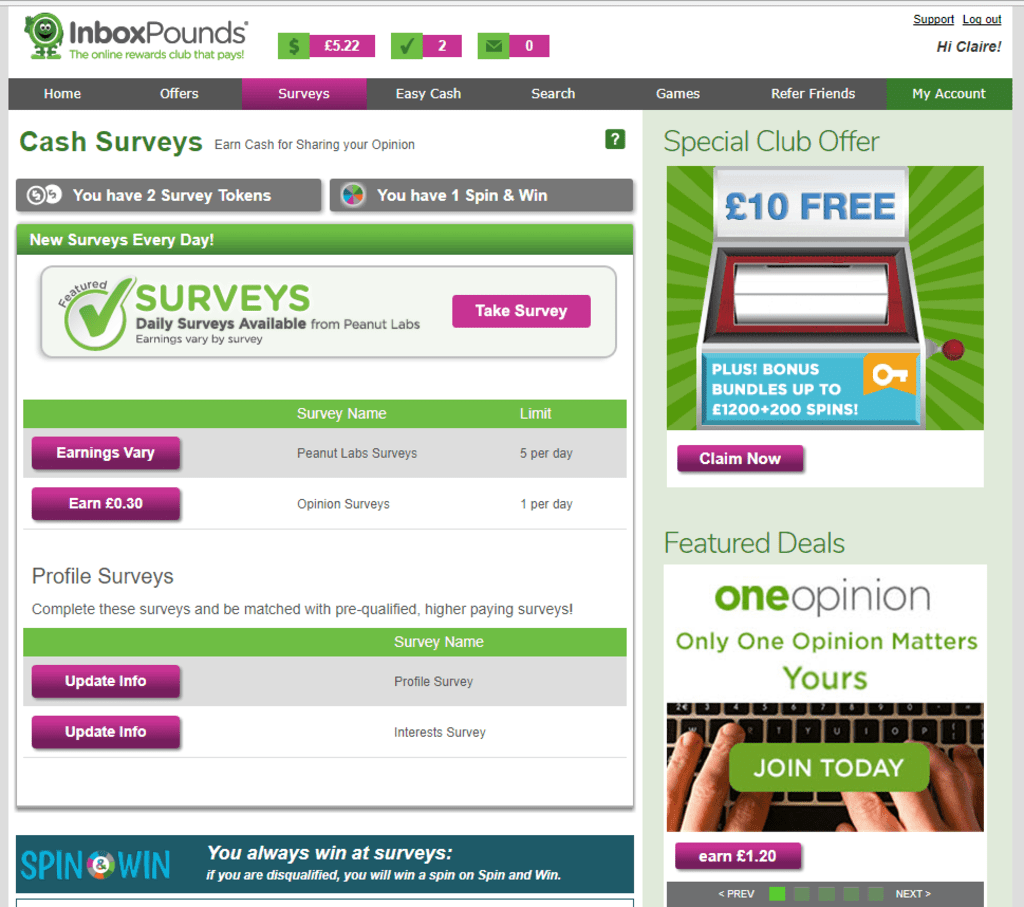 There are loads of survey sites online that also offer the chance to complete offers for small amounts of cash, they are everywhere, and InboxPounds is one of the many available to use. But with so many similar sites available online, is it actually worth using InboxPounds?
There are a few different ways that you can potentially make money on InboxPounds.
Surveys
This is one of the most popular ways to make money online, you get paid to give your opinion and experience of different things, it's fun, easy and although the earnings are normally pretty small per survey (usually ranging from about 10p -£5, though I have never seen a £5 survey) the earnings add up pretty quickly.
But what are the surveys on InboxPounds like?
Well they are frequent, and they seem to be renewed on a regular basis, the rewards for the time needed to complete the surveys is definitely lower than on other websites, with very few surveys reaching over 30p. So the payments isn't great, and the completion rate is even worse, you will be timed out of or not qualify for so many surveys that you will probably stop trying in the end and that's definitely what I would recommend, to stop trying.
Adverts

You will get sent about 2 adverts per day into your inbox, viewing these will earn you 1p each, it's not a lot, but at least you won't get timed out.
Offers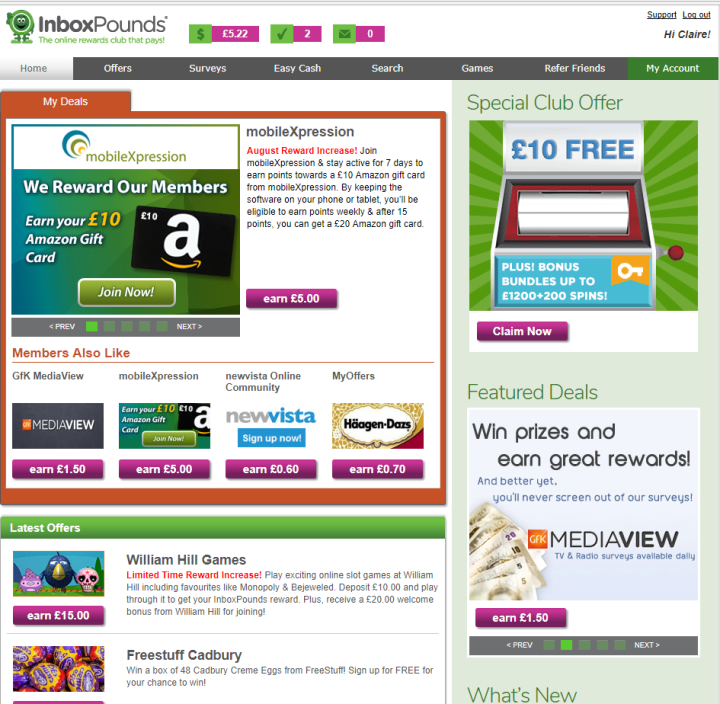 At InboxPounds, you can complete free offers or paid offers for rewards that you probably won't get. The offers are very rarely updated, so once you have done them, you can't do them again (it's against the terms of service) and when you do actually complete offers, if they don't credit, you will have a hell of a time getting the money that you are owed for completing the offers. The admin are pretty much non-existent, so I really wouldn't bother trying to contact them.
Search
You can get paid (sometimes) to search online at InboxPounds, they have a search section and if you want to earn 1p, you can go there, search about five different things, and you might be lucky. You have to search as you would naturally, searching constantly is a violation of the terms of service and could get your account banned. You also need to be careful about what you search, you can't search terms that are too close to terms you have previously searched, for example, searching for Harry Connick will be okay, but if you searched for Harry Connick Jr. afterwards, that is not considered "natural" searching.
Games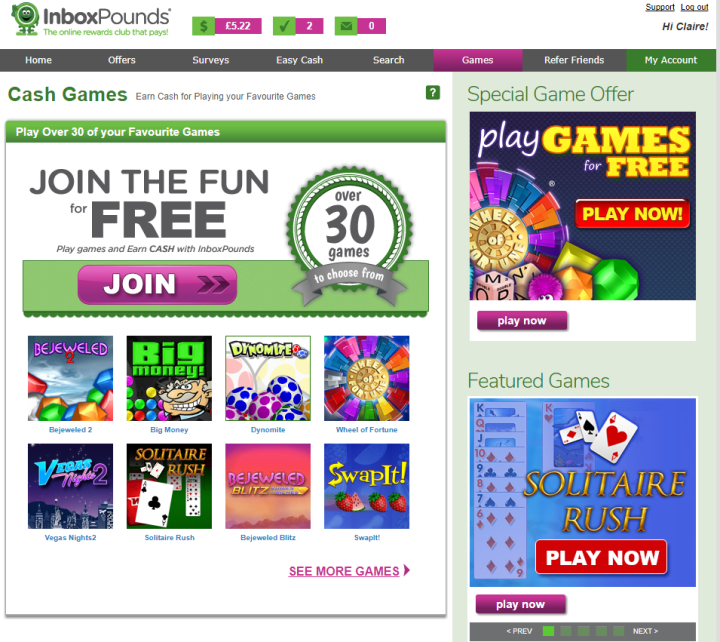 They have a section where you can play games for free, you won't win anything and the games take ages to load, but if you have time, then you could waste it there if you wanted.
Payments

Payment options are limited and your earnings can only be cashed out once you reach £20, which can take a really long time. And once you have reached cashout, you can choose from a prepaid mastercard, either physical or virtual, a cheque or an Amazon gift card code. I have only cashed out once, and it was using an Amazon Card, it took about three weeks to arrive, but it did get there.
Is InboxPounds Worth it?

No, it really isn't, and I am not the only one who thinks so, there are so many people that are now fed up of the site and have totally given up on it and are looking elsewhere to earn money. The only reason I still visit is to click on the ads that you get sent every day, I know it's only 1p a time, but I had a balance of £5 after I cashed out and dammit, I am not letting it go!
economy