Home Office
Making Money Online: Is Clixsense Worth It?
Is It Worth Spending Time On Clixsense?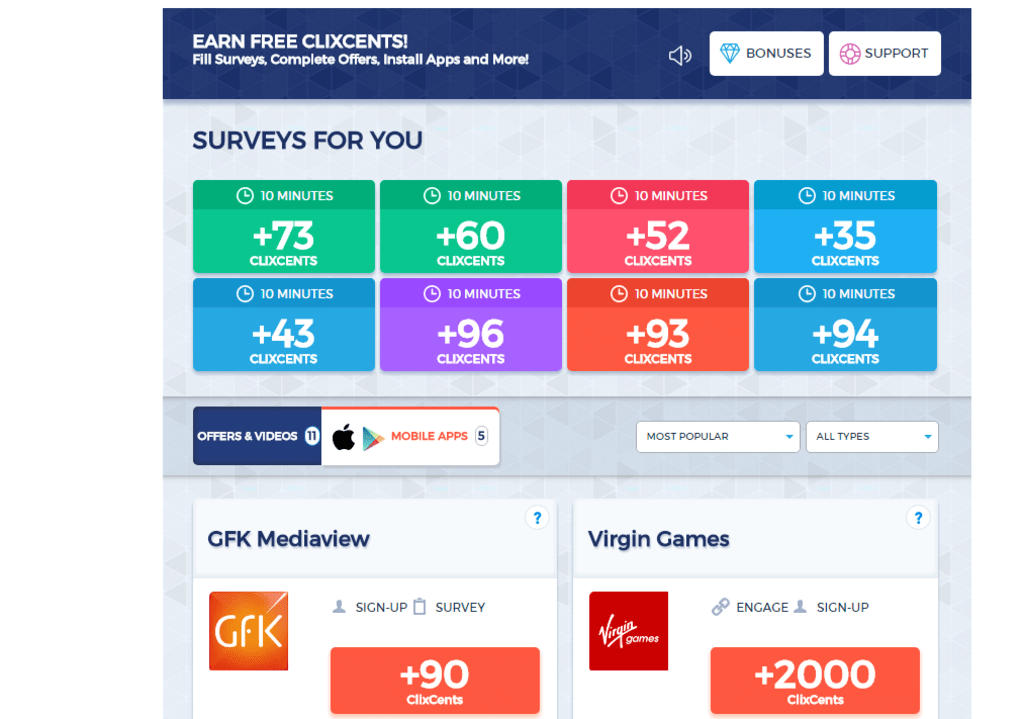 One of the most popular ways of making money online is by using Paid To Click (PTC) sites, these are sites that pay their users very small amounts of money for clicking adverts and viewing their contents. And there is no shortage in paid to click sites, in fact, there are hundreds of PTC sites available online, some of them scams, some of them genuine. But with so many to choose from, is it worth spending any time on Clixsense?
The Adverts
Like most PTC sites, Clixsense pays you in points, so there is no complicated conversion needed to figure out how much you will be earning. The rewards you get for clicking adverts or completing offers is clearly marked and easy to understand.
Don't let any PTC site fool you into thinking you will get rich by clicking on adverts alone, it won't happen. Barely any ads are over $0.001 and they are not generous with the amount of adverts they offer you. But as of July 2017, for some reason, Clixsense has stopped offering adverts to click, they poorly explained their decision, but to be honest, it is no big loss as you would barely make any money there at all, so it is nothing to lose sleep over.
The Offers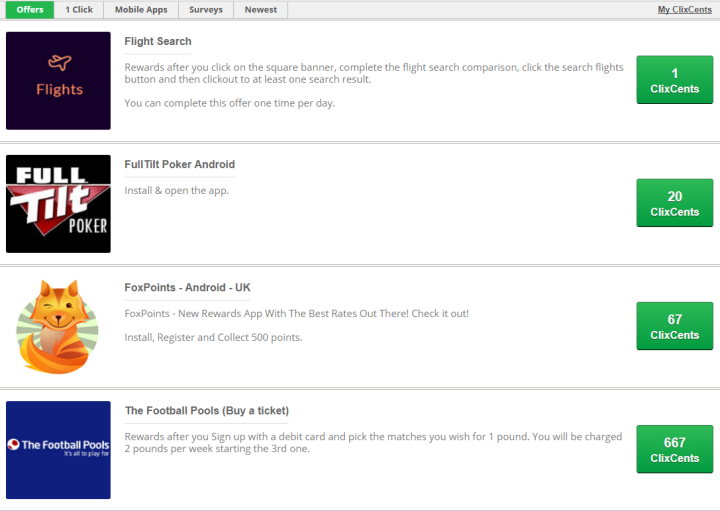 The offers section of Clixsense is pretty much the same as every other PTC site, they have a wall where you can choose an offer provider to complete your offers, and then not get paid for them. You can spend ages completing an offer and have all of the evidence you need, but if they don't want to credit you for it, they won't. And don't expect any help from Clixsense admin either, they adopt a "that's your problem" attitude to complaints. Half of the time the admin of the offer wall and Clixsense admin will not even respond to any tickets raised, so I honestly wouldn't bother, you will only end up getting frustrated.
Radio Loyalty
This is the slowest and most pointless waste of time on PTC sites all over the internet. It never loads properly and the CAPTCHA needs to be solved around every 50 minutes, not 30 like it says. And you can't even leave it running in the background anymore, you have to stay on the landing page, so you will be making around 1 cent per hour, and I think everyone's time is more valuable than that!
Tasks
Small tasks can be a great way to earn some money on PTC sites, they are quick and they normally pay consistently. And whilst Crowdflower tasks do pay, the amount they pay has significantly decreased, as has the amount of tasks available. If you are lucky enough to be able to get tasks all of the time then I would recommend doing them as they can be helpful in bumping up your earnings.
Surveys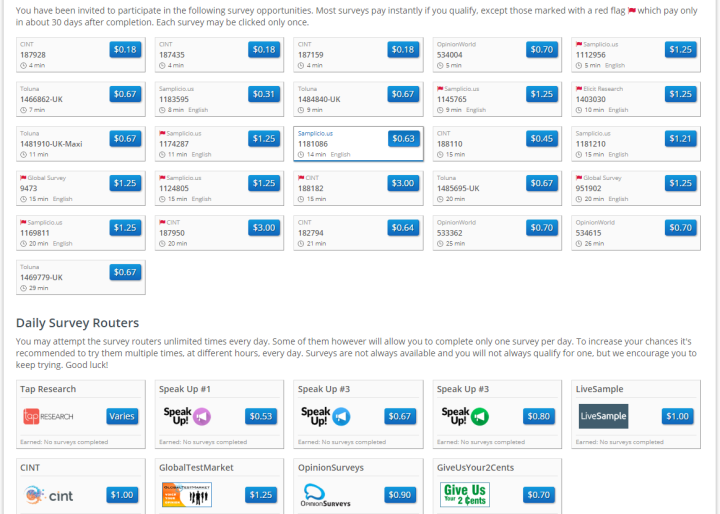 I am a member of a few survey sites and so I know that certain surveys are looking for particular people, but after trying for around 20 surveys with Clixsense and either not qualifying or being kicked out after twenty minutes, I have pretty much given up on trying to take surveys on there and I now stick to my regular sites.
Clixgrid
I genuinely don't believe anyone won anything on Clixgrid, so the fact that they have removed it is not a problem, it was a total waste of time and a frustrating one at that.
Is Clixsense Worth It?

No, it isn't. It's a waste of time that is decreasing in popularity and with good reason, it treats its loyal members like rubbish and will go to great lengths to avoid paying them. There are other sites out there that you will make much more money on for much less effort and hassle.