Making Money Online—Don't Believe the Hype
This isn't one of those click-bait articles.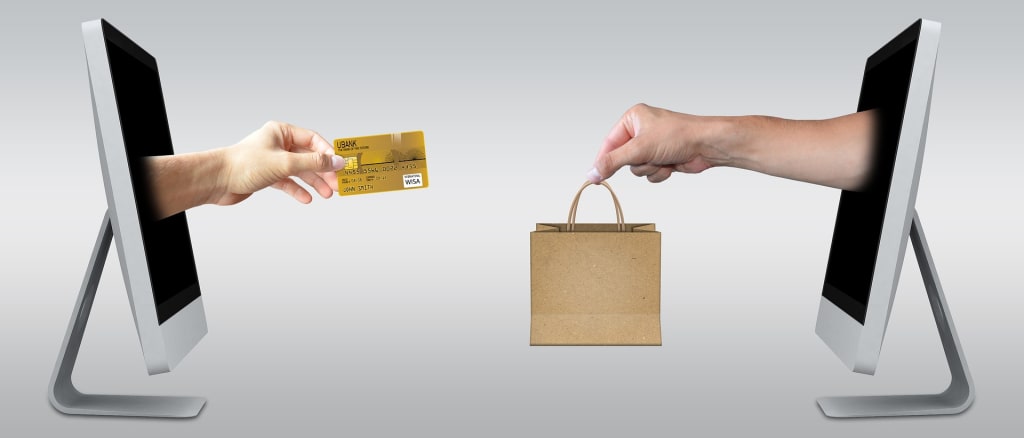 On almost a daily basis I come across one of those click-bait articles that claims it has all of the information you need in order to make $500 a week working from the comfort of your couch or simply working for yourself.
I work full-time from home and have been doing so for nearly a decade. Some weeks I make only a couple hundred bucks and some weeks I make far more than $500. I do this with anywhere from three to 10 writing gigs going on at most times. I don't make money from surveys (it's not lucrative, and it is time-consuming) and I don't make money back on shopping apps (you're spending extra money to make a fraction of that back, so you're actually losing money).
There have been times where I made some money selling things, so we'll talk about that a little bit too. In general, these are proven ways you can make money from home. How much money you'll make depends on how much time you have to put into it!
Get a steady virtual gig.
There are plenty of full-time virtual jobs online, some of them even come with benefits. From Indeed to Craigslist, you can find these job postings everywhere on the internet. I do a lot of virtual writing since I am a freelance writer. I write for companies of all kinds, including SEO firms (SEO tends to pay the best when it comes to steady work).
You can work in data entry, you can be a virtual assistant, or do any number of other job types. You can even be a virtual college professor for a college with online classes.
Send pitches.
If you're not concerned about a steady paycheck and you have a thick skin (because rejection letters will come), you can work as a freelance writer for various magazines (online and off) and websites/blogs.
This can be especially lucrative for someone with a talent for writing and experience in a field that has publications out there. If you've worked in health and wellness, you can submit to magazines that focus on these topics. If you're a huge movie buff, you can submit reviews and more to movie magazines.
Look up the magazines and sites you're interested in writing for and see if they have information online that lets you know how to submit an article. Before you send a complete article, research how much they pay and make sure you've followed their submission guidelines (or emailed them for some if you didn't see them readily available online).
For this type of work, you're going to need to continually be pitching and submitting ideas if you want to make enough money to pay the bills—and you'll generally be waiting a few months for publication and pay.
Try a gig site.
Look into a site like Upwork that lets you apply to gigs of all kinds (this is a site for creators, from writers to web designers, and everything in between) and backs you up when it comes to ensuring you get paid. All of your work with Upwork clients happens in the Upwork system.
I made a decent amount of money through Upwork for a couple of months, and then my two gigs ended, and I haven't gotten anything since (I only get on there to apply once every couple of months). Some people make thousands a month on there—so it depends on the gigs you get and how driven you are to keep looking for work there.
Put your creative side to work.
If you make stuff, sell it. People love to buy handmade items—and you might make more money from strangers than you do from friends and family. Etsy isn't the only place online to sell your handmade items, though there are people that make a living selling there alone. Do a little research to find online outlets for your items (maybe even start your own e-commerce website).
The most important thing to remember when you're selling arts and crafts online is to not undersell yourself. If you price your stuff too low, people are going to think you're making trash that's not worth the money you put into making it. Calculate cost by how much time and money you put into making your items.
Be a salesperson.
You can sell more than just your arts and crafts online. If you have a knack for finding deals on vintage and antique items, you can sell those on eBay and other online outlets.
If you're good at direct sales, you can also make money online this way. Some people do great with direct sales (think Avon and Paparazzi), other people fail miserably (I am one of the latter). You need to have a knack for sales and a drive to be better than the rest of the people selling the same products to the people you know.