Make Money With Your Photos
Very simple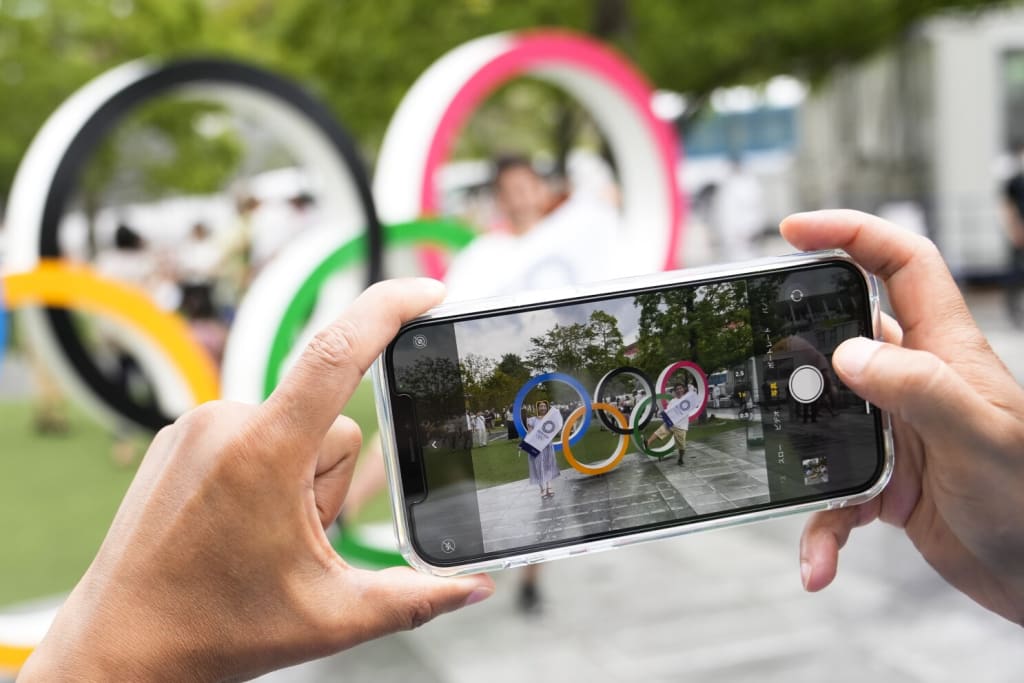 With the Internet becoming a dominant part of our lives, there are more and more ways of making money online today. Today, almost anyone can use the Internet to earn, right from a writer, a graphic designer and even a photographer. Just a few years ago, a photographer could make money only if he or she was commissioned for a particular job. If they ever took any photographs themselves, they would have to wait for the photos to be bought by some advertisement agency or media house. However, the Internet has changed all that.
Today, there are various stock photo agencies that offer a chance for photographers to make money from their photographs. These stock photo agencies buy the photo from the photographer and then provide it to their site users. The agency may charge the site users either a subscription charge or even charge for a single photograph. Along with the payment for the photograph, the agency also provides the photographer with a profile page on their site. This is a good way of networking with other photographers as well as finding out other people and institutions that might like and require more photography assignments from you.
Does the Agency Cater to the Category of your Photographs?
Before deciding on the stock photo agency, you should research some of the stock photo agency options that you have. Most stock photo agencies will have their own websites, and it would be a very good idea to go through them to find out what the stock photo agency is like. For example, you can go through the various categories that they have photos in, and find out whether the category that your photo belongs to has any other photos at the website. A sparsely populated website makes one feel that they do not have all the options that they could have, and your solitary photo in a category may be simply ignored.
Know more How to Earn From Your Photos!
What is the Stock Agency Paying You?
Also, you should shop around a bit and find out the prices that other stock photo agencies are offering their photographers for a photograph. Of course, the prices may vary and change as per the quality and concept of the photograph, but you can at least get a basic idea of what prices are offered by the other stock photo agencies.
Is there a Payment Threshold?
While stock agencies pay their photographers for the photographs, some stock agencies may have a threshold that you need to reach before the agency pays you. This is a good idea if you are looking to get all your money in bulk and at a set time, but you should consider other stock agencies if you want some quick money.
How to Make Money With Your Photography
Are you the person in your family who always gets handed the camera at outings? Have you always had an eye for taking a good photo and have maybe wondered if you could do something with that talent? Now, thanks to demand on the internet, there is a real chance you could be making money in photography.
Though you may consider yourself just a hobbyist and start to have doubts about claiming to be a professional, in fact with the technology available in digital cameras today, your shots might not look much different than a seasoned pro's. You can make your photos available to the public right along side theirs.
Who will want your photos? Plenty of customers - there are magazines, stock photography web sites and postcard makers, all of which will pay you for the photos you take. You may also connect with an online travel magazine in need of fresh images. Landing just one of those clients who like your work could bring in a nice income.
Magazines and postcard makers will want specific shots, but many of the stock photography websites online will take anything you have. You will be paid on what they sell to their customers. Their customers are generally marketers looking for many photos in many subject categories. Clients find your photos usually based off keywords you designate for your shots. If they like your work, you can bet they'll continue to search your images for future projects.
These stock photo sites will take all that you can give them - party shots, vacations, people in poses, whatever! Check out the web sites, because some will tell you what types of photos are in demand, which can help you when you're starting out.
If you take some photos in your area, you might be able to make them into postcards yourself and sell them at local tourist shops, seasonal outdoor markets, or you can even start your own website and sell directly to your customers. Desktop publishing allows you to do some very professional work. You can even add inspirational quotes to your images!
If you love photography, have a little artistic flair, and want to make money, there are many outlets for you to earn cash that will help your family. All you need to do is do a little searching online for who is interested in what you are selling, and then get out there and start working that camera. You'll be making money in photography before you know it. You may even be able to sell some of those kids' birthday party pictures!
Victory is a freelance writer helping bring attention to great information sites. To help in your photography, remember to use tripods for cameras.
If you need How to earn money with your photography click here