Magento Review for eCommerce: Features, Prices Pros & Cons
These are some common questions that businesses have and require a Magento Review for the answers.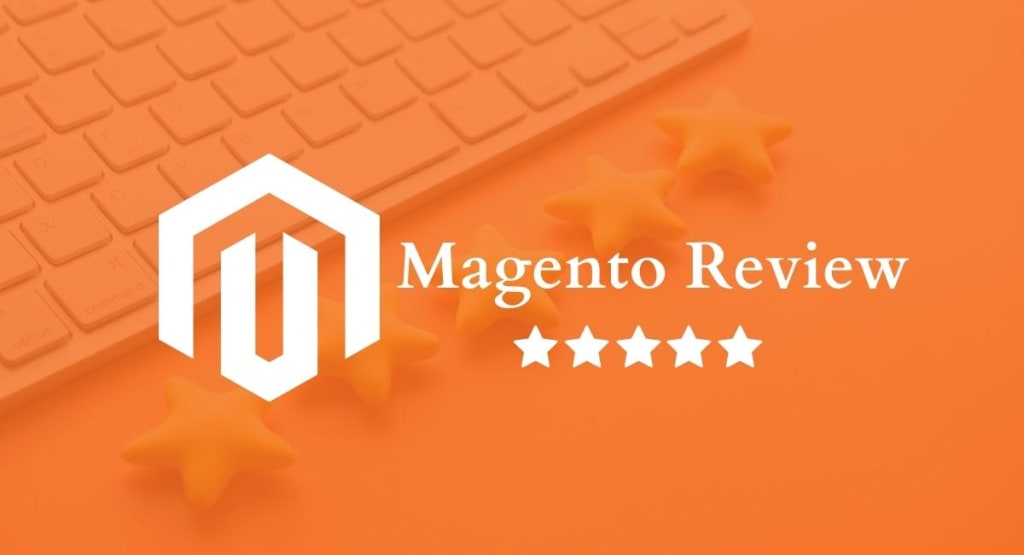 In today's market, customers anticipate nothing less than a perfect buying experience. High-performance e-commerce platforms are in high demand, and businesses must meet that need. This increases the stakes for web developers and business owners to discover an effective eCommerce solution that works for everyone. Magento is widely regarded as one of the top e-commerce platforms since it enables customers to establish a reliable presence on the Internet. What sets Magento Commerce Cloud apart as the newest product offering from Magento? What are the fundamental advantages of this approach? These are some common questions that businesses have and require a Magento Review for the answers. Therefore, this article will be your guide to knowing everything about Magento from features, pricing to pros and cons.
What is Magento?
Presently, Magento is one of the most popular options for online stores. About 20% of online shops use it.
There are two methods for using Magento.
You may get it directly from the developer's site and set it up on your server without spending a dime.
You may get it as a hosted service without the hassle of installing anything, but be prepared to pay a hefty sum.
Thus, Magento is a powerful and flexible e-commerce platform designed with the expansion of large enterprises in mind, but it is also suitable for startups. Using Magento ecommerce consulting and magento development company you can build a solid e-commerce store that is optimised, personalised, quick as well as attractive.
Who is Magento designed for?
What is Magento, and who would benefit most from using it? Without a doubt, Magento is an e-commerce platform designed for large businesses. It's a popular option thanks to its adaptability and robust features, and it supports business-to-business as well as business-to-consumer activities.
However, Magento is more likely to meet the needs of larger enterprises. Getting it up and running is a challenge unless you have experience with coding, and paying for any further features beyond the free tier may easily run into the thousands each month.
It's a high-quality, business-oriented tool made for expanding businesses of any size. So, if you have a magento expert on your team and you have a small business, you can utilise magento to its potential and grow your online business.
Know about the Magento's Features
Because Magento is designed to be extremely configurable and developer-friendly, a collection of Magento themes may not exist. The upside is that your website may be tailored to your specific needs and grow along with your company. Working with magento extension development company, you can easily customise your store and create a feature that you want in your online store.
Magento's media storage makes it simple to upload anything like films, product photos, lookbooks, and more. After locating the appropriate area on the page, you can easily drag & drop your file into place.
When managing a company, it's important to think forward. Magento's future calendar function allows you to preview your site as it will appear on a given day in the future, which is helpful whether you're planning a future discount, rebuilding your site, or just want to verify some system upgrades.
The Magento platform is often updated with new functions. The speed and safety of our devices will continue to advance. Your store will benefit greatly from cutting-edge innovations like headless commerce, PWAs, and AI. Since it provides its customers with cutting-edge innovations, Magento has a bright future for businesses.
A complete understanding of all data is essential for managing a firm and nurturing customers. Magento's sales analytics come in a variety of tiers, each providing a different set of metrics related to stock levels, purchases, customers, etc. It's a far more targeted dashboard than most others since it includes analysis of data on customers who have chosen not to renew their contracts.
Magento's Pricing in 2022
Magento's open-source community edition is totally free. It may be easily installed on a web server after being downloaded from the official website.
The Magento team must be hired to install the expensive Enterprise edition. Not everyone can see the pricing on the website. In order to acquire a price estimate, it's best to get magento ecommerce consulting.
Magento's Pros
Despite the technological hurdles encountered during Magento installation, you will find this eCommerce platform to be intuitive and easy to use.
As a result of its intuitive layout, the Magento administration panel requires little time to learn. A new product may be added to the inventory with minimal effort.
The Magento Connect app store has a variety of payment add-ons available. Most importantly, you have the freedom to try out new features like guest checkouts, one-click payments, and more.
Magento has the potential to be a very large product, thus it is rather feature-intensive. However, you should be aware that doing so might raise the system's complexity, making it more difficult for you to handle on your own and more necessary to hire magento developers and avail magento development companies.
Nowadays, customers mostly use their mobile devices. Due to the ubiquitous nature of smartphones in today's consumer culture, falling behind the marketing curve by not having a mobile-friendly site might be disastrous. Because of this, Magento provides mobile-friendly options for E-Commerce site building.
Cons of using Magento
If you don't want to pay for a Magento developer and instead choose to build your shop yourself, you'll have to put in a lot of time and effort to learn all you can. Object-oriented programming (OOP) fundamentals, MySQL, PHP, and Git knowledge are bare minimums. An inexperienced person would have a hard time setting up a Magento store.
Given that Magento programming has a substantially steeper learning curve than most. Trying to make adjustments or getting in touch with the Magento developer might take some time.
Magento's modular architecture and advanced features make dedicated server hosting a need for many online stores. It also includes an extra monthly fee for using the service online. To put it another way, it's not as quick to get as you'd like it to be, and it's not as flexible as other alternatives.
Conclusion
In comparison to other Magento implementations, Magento enterprise does look to be on the pricey side. However, you will save a lot of money on hosting and marketing costs because so many features and functionalities are built into the licensing charge. However, if you are starting out your business, you can hire a Magento expert and get started with the free version.