Machine Learning changes the architecture
12 AI solutions for #next_top_architects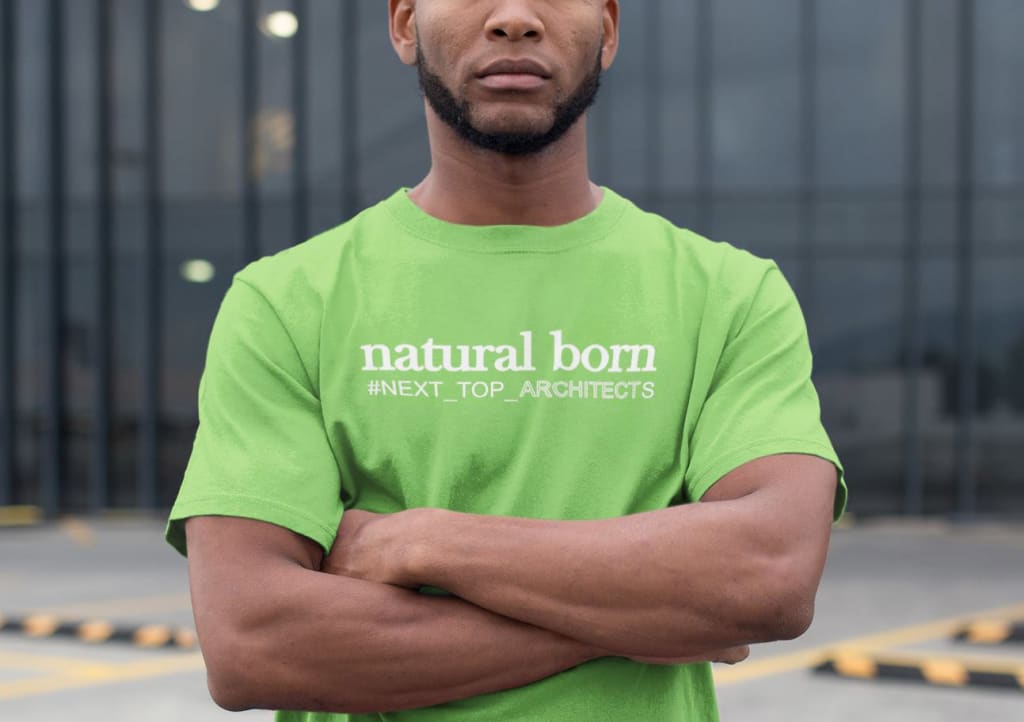 https://www.instagram.com/next_top_architects/
The need for construction is more significant than ever. The projected 70% increase in urban population over the next 15 years will require many new buildings. Although the European Union anticipates that such a need will arise, builders still do not see this opportunity. So if you want to enter the construction industry or any other profession in this field, I have good news for you — you are living in a hellish boom time!
Unfortunately, this boom will lead to a climate catastrophe on a hitherto unknown scale.
Problem: Architects are responsible for 38% of CO2 emissions
https://medium.com/mlearning-ai/greenwashing-in-architecture-4a18055cf5baSolution: Here are 12 essential design considerations
Four million architects around the world design a climate disaster every day. Zero-emission buildings are greenwashing; the production of materials used in the construction of new buildings is thousands of tons of CO2 and thousands of tons of burnt oil and lakes of polluted water
example: Carbon dioxide emissions produced for the manufacture of structural concrete (using ~14% cement) is estimated at 410 kg/m3; concrete is responsible for about 8 percent of global carbon emissions.
The world of the building is changing — quite literally. We're going through a time of unprecedented growth, and there's no way an industry as old as the building trade doesn't need to adapt. In addition, the European Union predicts that by 2050, 70 percent of us will live in cities. That's 7 billion people who will require somewhere to stay. So if you're currently looking for opportunities in future estate development or you're building smaller residential properties now, this boom time might be your time to shine.
The future of construction is brighter than ever. And, if you're in the business of getting people to invest in your product or service, there's never been a better time to be alive.
Considerations for the future of construction. The most important directions of development, taking into account the carbon footprint, economy, available technologies, and psychological and social aspects. Below is a list of the most critical issues related to architectural design:
1. Extensive use of machine learning solutions to make comprehensive decisions, taking closer and distant climate effects into account. Machine learning will provide the foundation for long-term, sustainable and adaptable solutions to global sustainable architecture problems.
Needs to develop and accept a new culture that allows the design and construction of buildings with minimal environmental impact. One of the solutions is a "systematic map of the consumption of building materials" with an analysis of their impact on the environment.
2. Increasing the energy efficiency of systems. This is achieved thanks to systems based on renewable energy sources and the coupling of machine learning models in the system. For example, machine learning models will assess the optimal flow of energy in a building and consider each user's individual needs.
3. Building mass personalization. This is achieved thanks to access to large amounts of data. Machine Learning systems will allow individuals to generate their designs of the interiors of their homes based on their needs and preferences.
4. Building modular systems. This is achieved by pre-fabricated components that can be adapted to your needs. Machine Learning models will be used to choose the best solution for your family. In future architecture, Machine Learning will have a huge role. In addition, the future of architecture must consider as many as possible people from around the world.
5. Increasing the flexibility of space. This is achieved through movable walls and mobile infrastructure. Again, machine learning models will suggest the best space configuration in a given environment.
6. Minimization of construction waste. This is achieved by implementing reusable components. Again, machine learning models will recommend a suitable solution based on the environmental impact and the available budget.
7. Implementation of a uniform communication system. This is done using platforms and artificial intelligence. Machine Learning models will suggest the optimal location of objects in the home based on the needs of each user.
8. Create intelligent environments. This is happening with the advancement of the Internet of Things and applications that connect the environment and users.
9. Development of decentralized systems. This is done with the help of blockchain technology and the development of the Internet of Things. Machine Learning models will help with the amount of data and minimize the impact on the environment.
10. Creating user-oriented environments. This is done with the help of digital platforms and with the use of artificial intelligence. Machine Learning models will suggest the best solution for each user.
11. Increasing the potential of the construction industry. This is done by introducing integrated solutions to optimize construction processes in terms of carbon footprint. Use of renewable materials in construction. This is achieved through the use of biodegradable materials and natural fibers. Machine Learning models will suggest the best material for each application, considering its environmental effects, durability, and cost. Minimization of transport costs during construction. This is done by combining building parts in a single transportation module. Machine Learning models will recommend the optimal layout and design for a given infrastructure environment and transport capacity constraints.
12. Creating a sustainable urban environment. This is happening with the development of a large number of multi-functional buildings. Machine Learning systems will suggest the best design and location of each component optimize the available space.
The amount of data and the complexity of decisions made are beyond the reach of the most significant architectural teams. In addition, time and budget constraints lead to design solutions that ruin the environment. The answer to this problem is the massive application of machine learning solutions that will allow you to achieve the goals mentioned above.
Machine Learning is not just a trend in the construction industry. It's the future of architecture. The future of architecture is much simpler to understand and more accessible for everyone.
I invite you to discuss and subscribe to my following articles; I will demonstrate machine learning solutions that will change the face of architecture.
Check out my instagram with new material every week
If you enjoyed this, follow me on Medium for more
Want to collaborate? Let's connect on LinkedIn
https://linktr.ee/datasculptor
3D Machine Learning generated model on sketchfab
Reader insights
Be the first to share your insights about this piece.
Add your insights