Let Your Voice Shine in Podcasting
Start a new journey.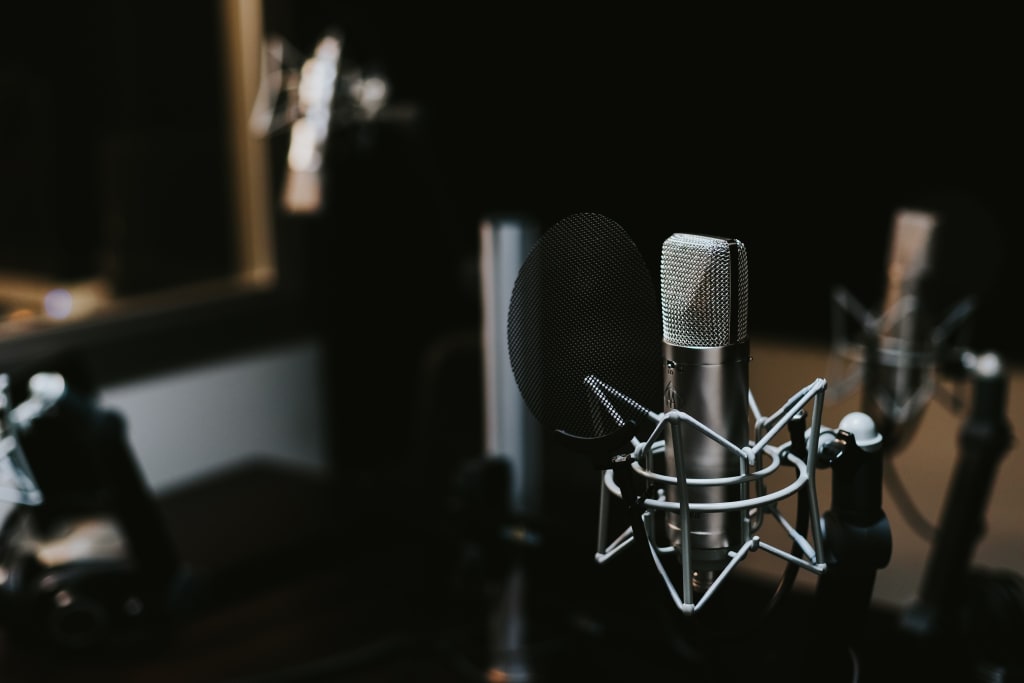 Before a career in podcasting, I started off as a vlogger and blogger. I worked tirelessly and diligently as I would make videos and write entries to captivate one's attention. Vlogging and blogging did generate income and help me build my brand, but with the increasing number of bloggers and vloggers on various outlets, I became disenchanted and felt that I had to compete viciously in order to stay relevant.
With my video logs and blogs, I began to channel energy into niches that didn't quite fit my personality and I felt that I was beginning to lose myself. Although the niche change did prove to work, it just didn't sustain as vlogging and blogging audiences constantly change.
In March 2017, I took a step of faith and I started my first podcast entitled Black, Trans, & Beautiful. I initially started podcasting because I felt constricted and bound to just making vlogs and blogs. What transpired in this step of faith really encouraged me to use my voice to help others.
I encourage you to explore the possibilities of podcasting!
If you have a message or idea, then podcasting will greatly enrich your life and also increase exposure to your brand. However, before beginning a podcast there is a process that you must undergo to ensure that you are reaching great audiences, keeping attention, and giving readers a reason to listen.
Before starting a podcast you must write down the ideas for your podcast. What is it that makes you tick? What can you bring to the table? What can you educate others about? Is your idea something that is needed? Is it something that you enjoy talking about or discussing? These are things to consider.
For example, I started Black, Trans, & Beautiful to discuss being a Transgender Woman and to assist other trans people who need a voice. Before starting the podcast, I began listening to other podcasts and I took notes. Listening to other podcasts for inspiration is fine, but do not copy their format. Stay true to yourself.
You are entering into a market in which there are many podcasts who are very well established by hosts and creators that already had a large following from networks such as Youtube, Instagram, and Primetime television. The key to making a big bang is to be the best you! Don't let the heavy hitters intimidate you. You are just as good as them. You have your own flavor and your own point of view to share.
Before you even think about where you'll host your podcast, you need a name that is unique, yet true to you.
You must consider this carefully. Make sure that it is not like any other podcast. You don't want to be a clone of anyone's podcast. Research popular podcasts as well as underdog podcasters. Grab you a piece of paper and write down name ideas. Whatever grabs your attention and sounds marketable, then you go with it.
After deciding on a name, begin researching platforms to host your podcast. One of the most popular hosting sites is Podbean. This allows you to post to Twitter, Tumblr, Facebook, as well as your Wordpress blog. You can sign up for two months free and get great, affordable rates.
You can also use the Anchor Platform. It is a free platform. You have the option to distribute to Stitcher, iTunes, Pocketcast, Overcast, and Google Podcasts at no cost to you. Researching these types of hosting sites will save you time and money.
After you've decided on where to host your podcast, you must make sure that you have social media accounts such as Facebook, Instagram, Snapchat, and Twitter set up that will allow you to promote and interact with your audience. Before you have your first episode, start promoting the date in which the first episode will premiere. Also do some promo on Youtube, Instagram, Facebook, and any social media outlets that you possess.
Social Media Marketing
Once you start the social media marketing, you must connect and network. There is nothing worse than being alone without any guidance in the podcasting world. Do not be afraid to seek advice on episodes and how to make the overall flow work. Networking with other podcasters will lead to mentions on other podcasts, invitations to be a guest on other podcasts and doors of opportunity that your mind can't conjure.
After you've started your first episode, you must make sure that you are engaging your listeners. This can be done by mentioning your Twitter handles and email for your fan mail. This is vital. This allows listeners to reach out to you to provide their input. You can also sign up with email services that provide campaigns such as MailChimp to email and notify your listeners whenever you have a new episode, special merchandise, or other things to engage your listeners. This is a technique called "dating your listeners." Take the time to know what your listeners want and do not want from you. Don't take it personally. Take it as a growth mechanism. This will help you grow.
The object right off the bat is not to make money, but to first get your podcast noticed. Your objective should also be to educate and reach others with your mission. However once your podcast grows you can advertise with sites such as Advertisecast. You may also grow your podcast by boosting the posts on Facebook, Instagram, and Twitter. You may also join Facebook groups dedicated to teaching and helping podcasters grow and reach great heights.
After reading this long, drawn out post about podcasting, I pray that you are encouraged to start your journey in podcasting. Don't fear. You can make it and you will achieve great things.